Eco-Art Camps
Art and science integration to inspire and educate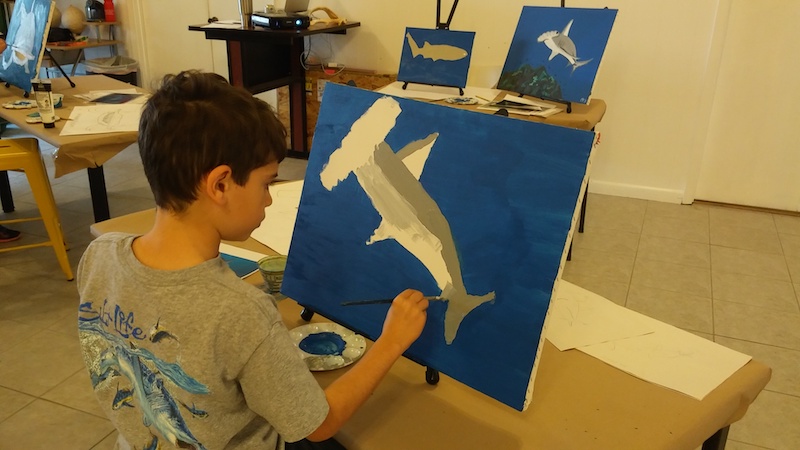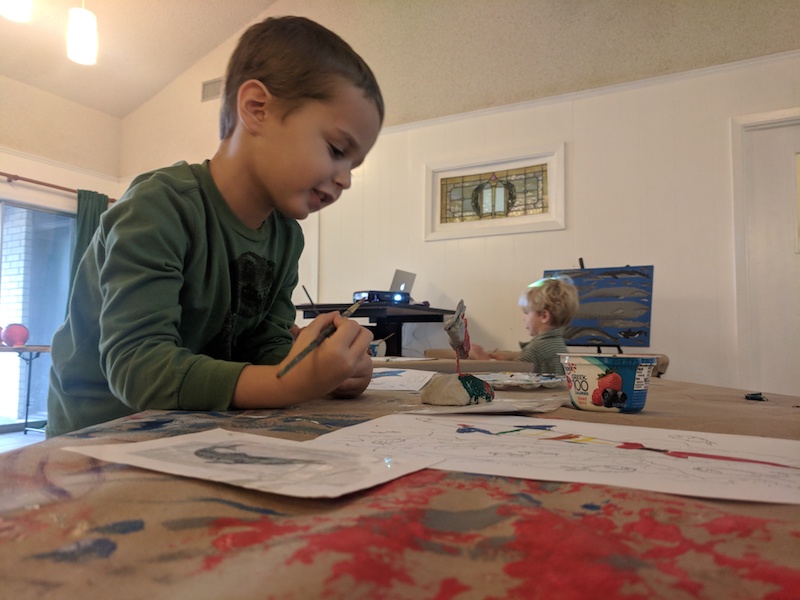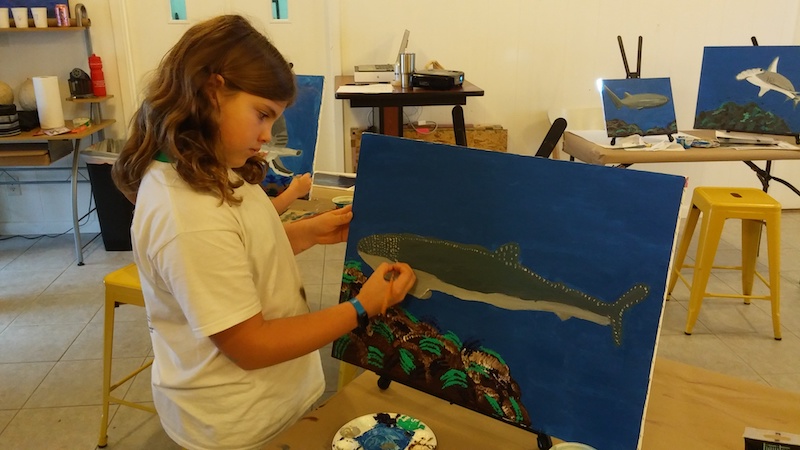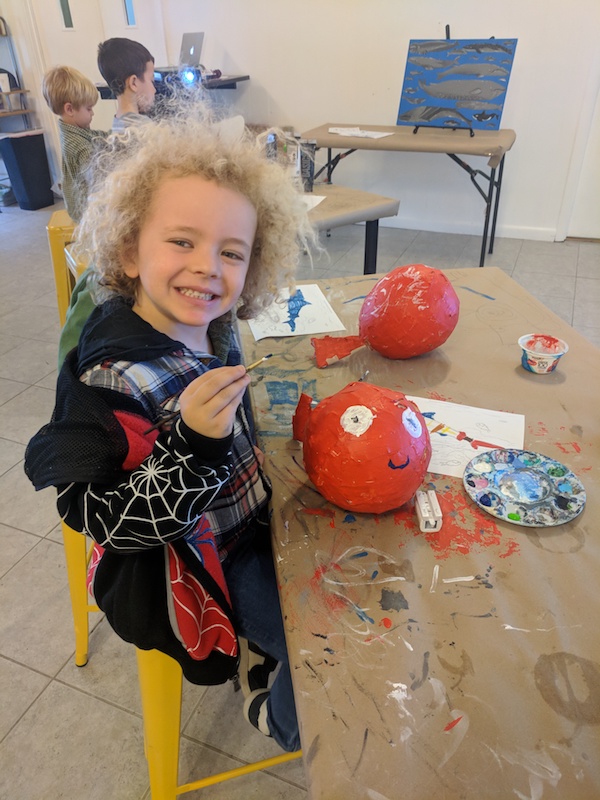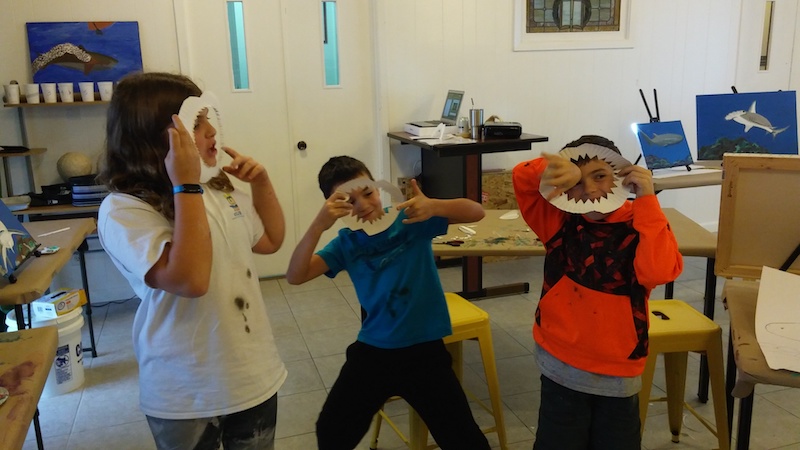 Camp Schedule
| | | |
| --- | --- | --- |
| Camp Dates (2018) | AM (9:00am-12:00pm) | PM (1:00pm-4:00pm) |
| March 12-16 | Shark Mania | Sea of Change |
| June 11-15 | Feeding Frenzy | Whale of a Time |
| June 18-22 | Sea of Change | Shark Mania |
| June 25-29 | Whale of a Time | Feeding Frenzy |
| July 9-13 | Shark Mania | Sea of Change |
| July 17-21 | Feeding Frenzy | Whale of a Time |
| July 23-27 | Sea of Change | Shark Mania |
| July 30-Aug 3 | Whale of a Time | Feeding Frenzy |
| August 6-10 | Shark Mania | Sea of Change |
| August 13-17 | Feeding Frenzy | Whale of Time |
Eco-Art Camps
Artist Boat is a regional leader in eco-art to inspire people to conserve our Gulf Coast. Art meets science in Artist Boat's Eco-Art Camp sessions. Campers will experience true science and art enrichment with the creation of Eco-Art. Each camper will create high quality art projects which illustrate all that they have learned throughout the camp.
Camp Highlights:
Science, Technology, Engineering, the Arts, and Mathematics (STEAM) enrichment
High quality art projects
Sessions limited to 12 campers
Morning (9am-12pm) and afternoon (1pm-4pm) sessions offered
Week-long camps
Eco-Art Camps are open to students age 5-12 years.
Price: $175 for single sessions or $300 for both (supervision provided during break)
Camp Themes
Shark Mania
Campers will learn about shark adaptations, their many razor sharp teeth, shark senses, and more! Get to know sharks up close and personal, Artworks in paper mache and painting.
Whale of a Time
Whales travel near and far through all of Earth's oceans. How large are whales? What do they eat? Campers will investigate baleen whales and toothed whales. Artworks in painting and printmaking.
Sea of Change
Wind, waves, and weather lead to climate science and weather predictions. Campers will dive in and learn about the ever changing ocean! Artworks in wind chimes and mobiles.
Feeding Frenzy
Campers will leave this camp session feeling like a fish expert. During this session campers will explore different fish adaptation, inside and out. Artworks in fish printing and clay.