World Oceans Day Festival
Saturday, June 8th, 10am-6pm
Stewart Beach Park, 201 Seawall Blvd on Galveston Island
About World Oceans Day
On World Oceans Day, people around our blue planet celebrate and honor the ocean, which connects us all. Get together with your family, friends, community, and the planet to start creating a better future. Working together, we can and will protect our shared ocean. Join this growing global celebration on June 8th!
WHY CELEBRATE WORLD OCEANS DAY?
A healthy world ocean is critical to our survival. Every year, World Oceans Day provides a unique opportunity to honor, help protect, and conserve our world's shared ocean. The ocean is important because it:
Generates most of the oxygen we breathe
Helps feed us
Regulates our climate
Cleans the water we drink
Offers a pharmacopoeia of medicines
Provides limitless inspiration!
NOW EACH OF US CAN GIVE BACK
Participate in a World Oceans Day event or activity this year and help protect the ocean for the future. It's up to each one of us to help ensure that our ocean is healthy for future generations. World Oceans Day allows us to:
Change perspective – encourage individuals to think about what the ocean means to them and what it has to offer all of us with hopes of conserving it for present and the future generations.
Learn – discover the wealth of diverse and beautiful ocean creatures and habitats, how our daily actions affect them, and how we are all interconnected.
Change our ways – we are all linked to, and through, the ocean! By taking care of your backyard and helping in your community, you are acting as a caretaker of our ocean. Making small modifications to your everyday habits will make a difference, and involving your family, friends, and community will benefit our blue planet even more! SEE OUR FACT SHEET
Celebrate – whether you live inland or on the coast, we are all connected to the ocean. Take the time to think about how the ocean affects you, and how you affect the ocean, and then organize or participate in activities that celebrate our ocean.
Support the Ocean and Pre-purchase your
Sustainable Seafood Lunch + FREE Tumbler. Click the ticket below to PURCHASE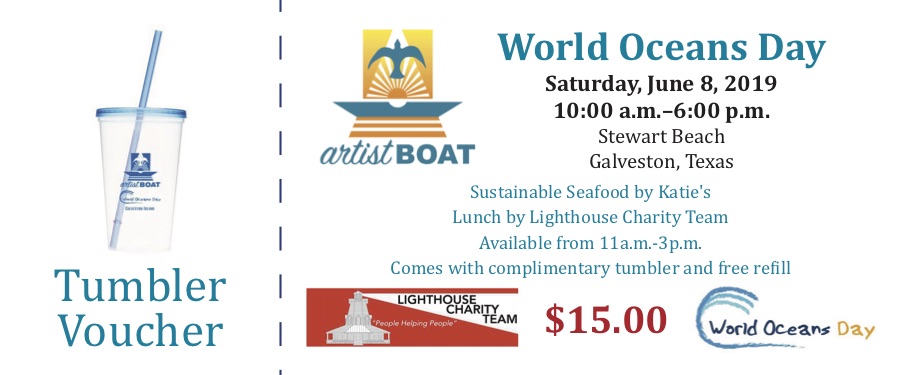 Online Lunch Ticket Sales Have Ended.  You May Purchase Lunch at the Event.
2019 Performances & Presentations

Ongoing Activities throughout the Day
10am – 6pm     Visit the Kayak Paddling Pool and learn to paddle with Southwest Paddlesports
10am-4pm      There's a fabulous ocean themed mural being painted on the 2nd level of the Stewart Beach Park Pavillion. You can also view the Marine Debris Art Contest entries and Vote for your favorite for the Peoples' Choice Award.
10am – 6pm    Stop by the beach shoreline to watch a Sandcastle Building demonstration
Scheduled Activities
| | | |
| --- | --- | --- |
| 10am | Beach Yoga by Yoga Haven | Main Stage |
| 10:30am | Gulf Coast SUP | Shoreline |
| 11am | Sound Mix & Announcements with U.S. Backline, Jeb Adame | Main Stage |
| noon | Galveston HomeSchool Performing Arts | Main Stage |
| 1 pm | Art Contest Winners announced & Sound Mix with U.S. Backline | Main Stage |
| 1 pm | OHANA Surfing | Shoreline |
| 1:30 pm | Drum Circle with Ilya Kolozs | Main Stage |
| 2:30 pm | Ukulele with Robert Krout | Main Stage |
| 3:30 pm | Drum Circle with Ilya Kolozs | Main Stage |
| 4:30 pm | Sound Mix & Announcements with U.S. Back line, Jeb Adame | Main Stage |
| 5 pm | Drum Circle with Ilya Kolozs | Main Stage |
| 6 pm | Closing with MC, Jeb Adame of U.S. Backline | Main Stage |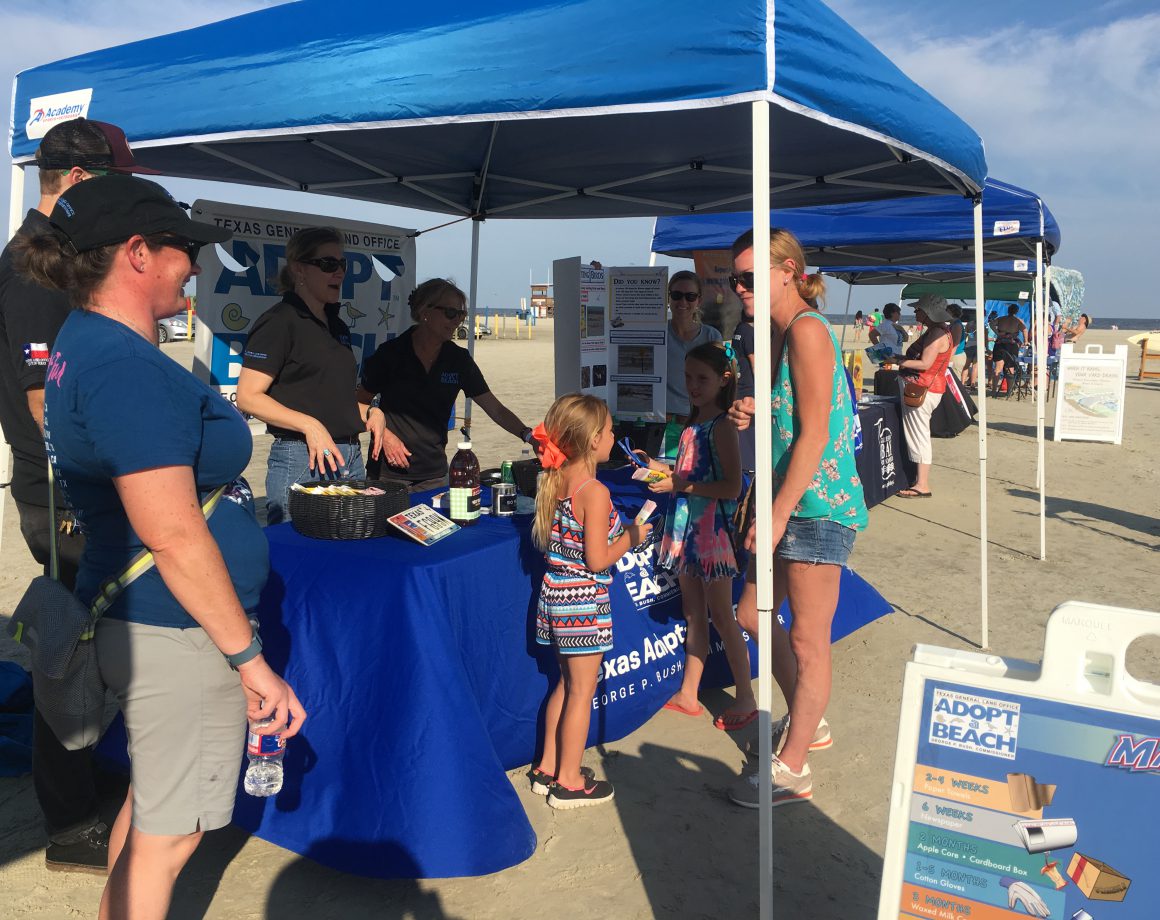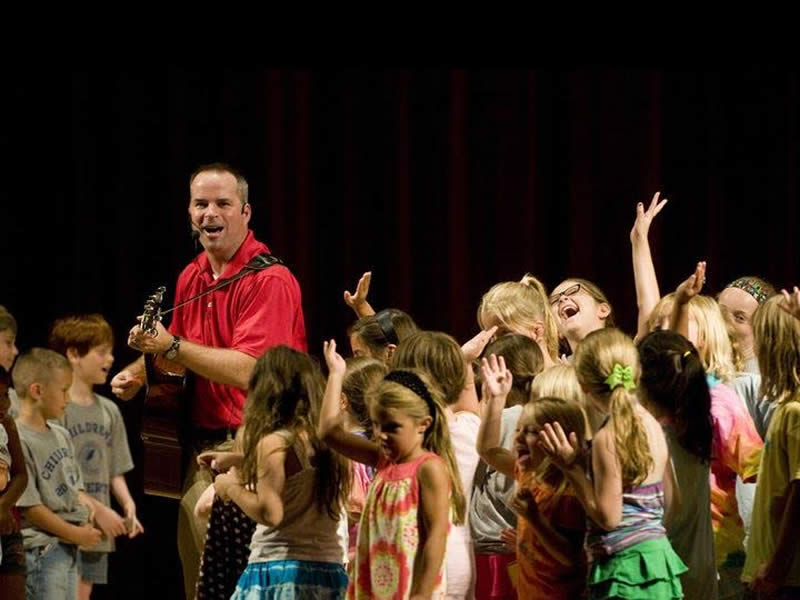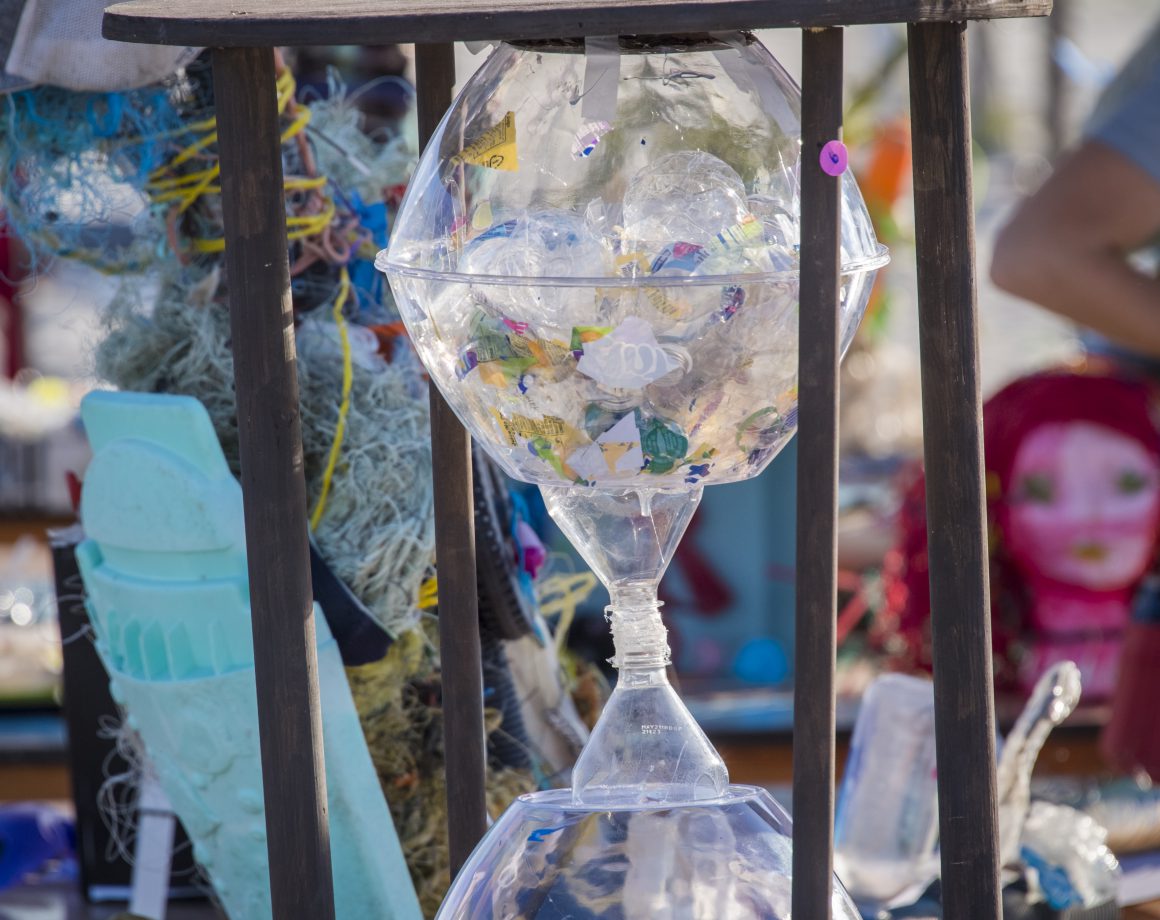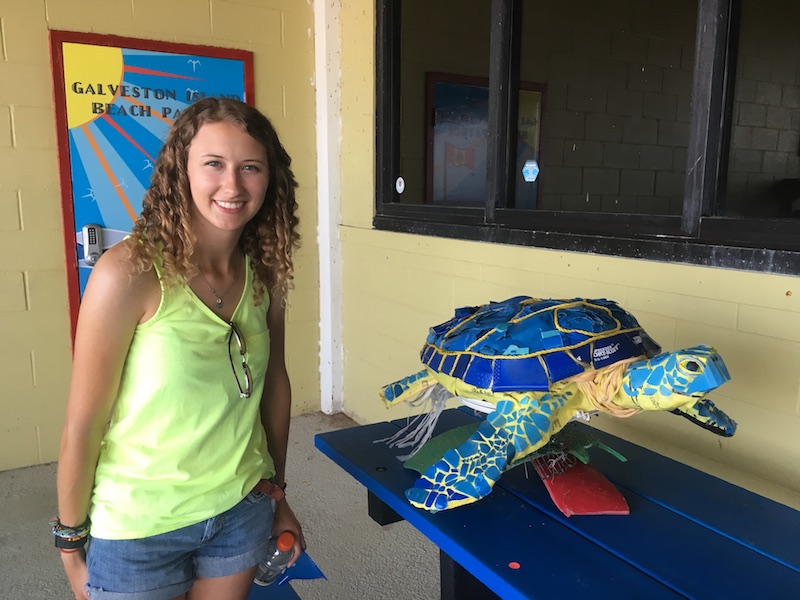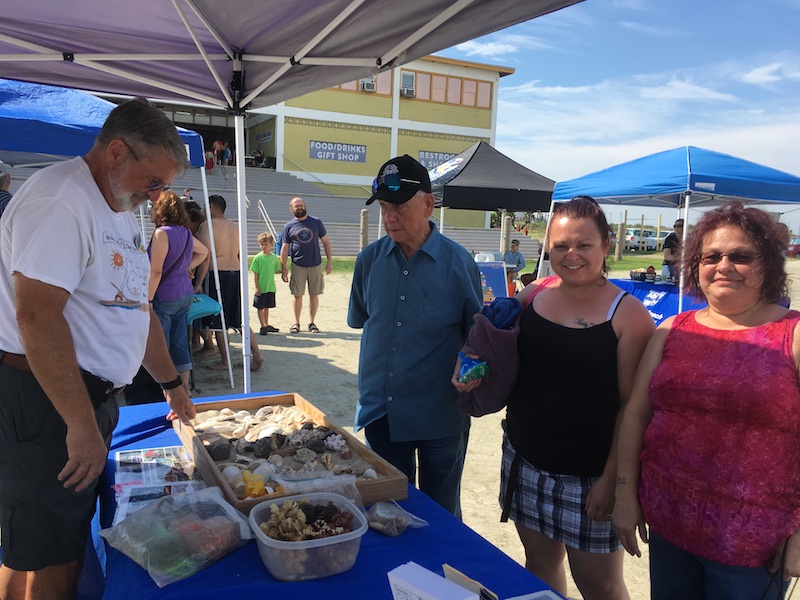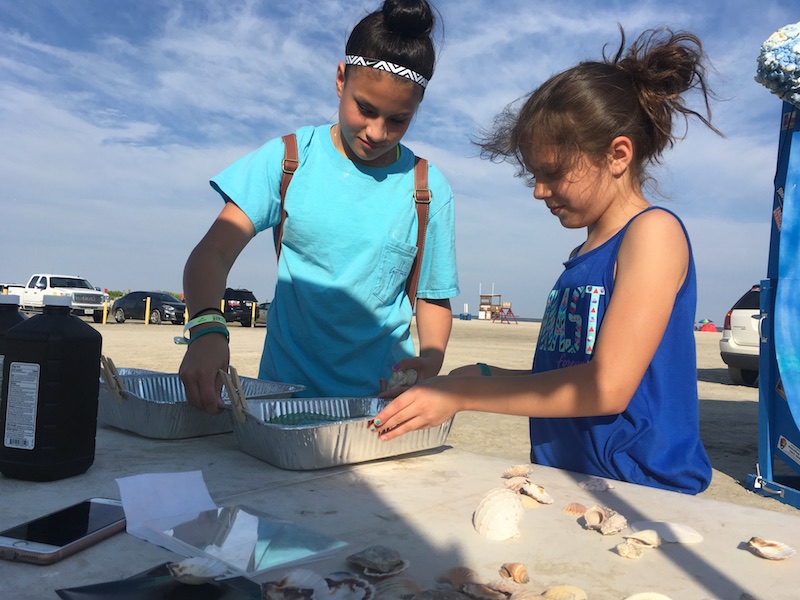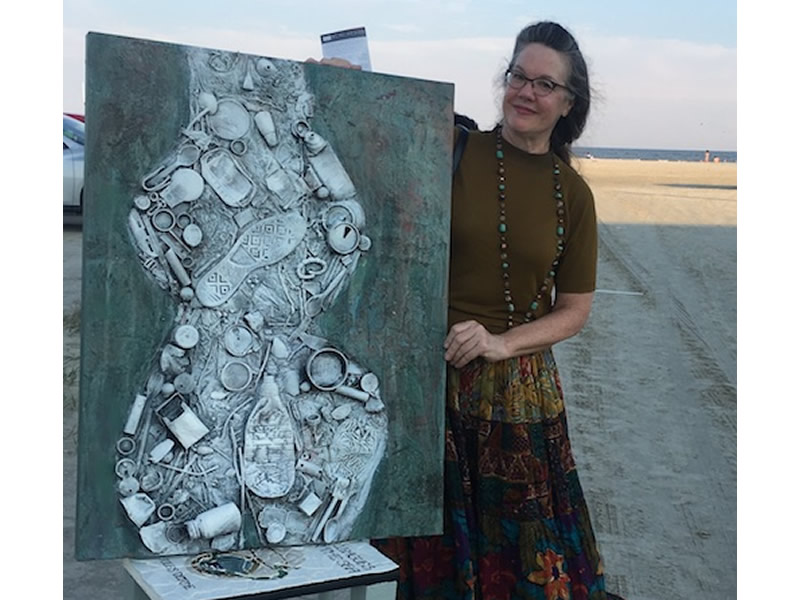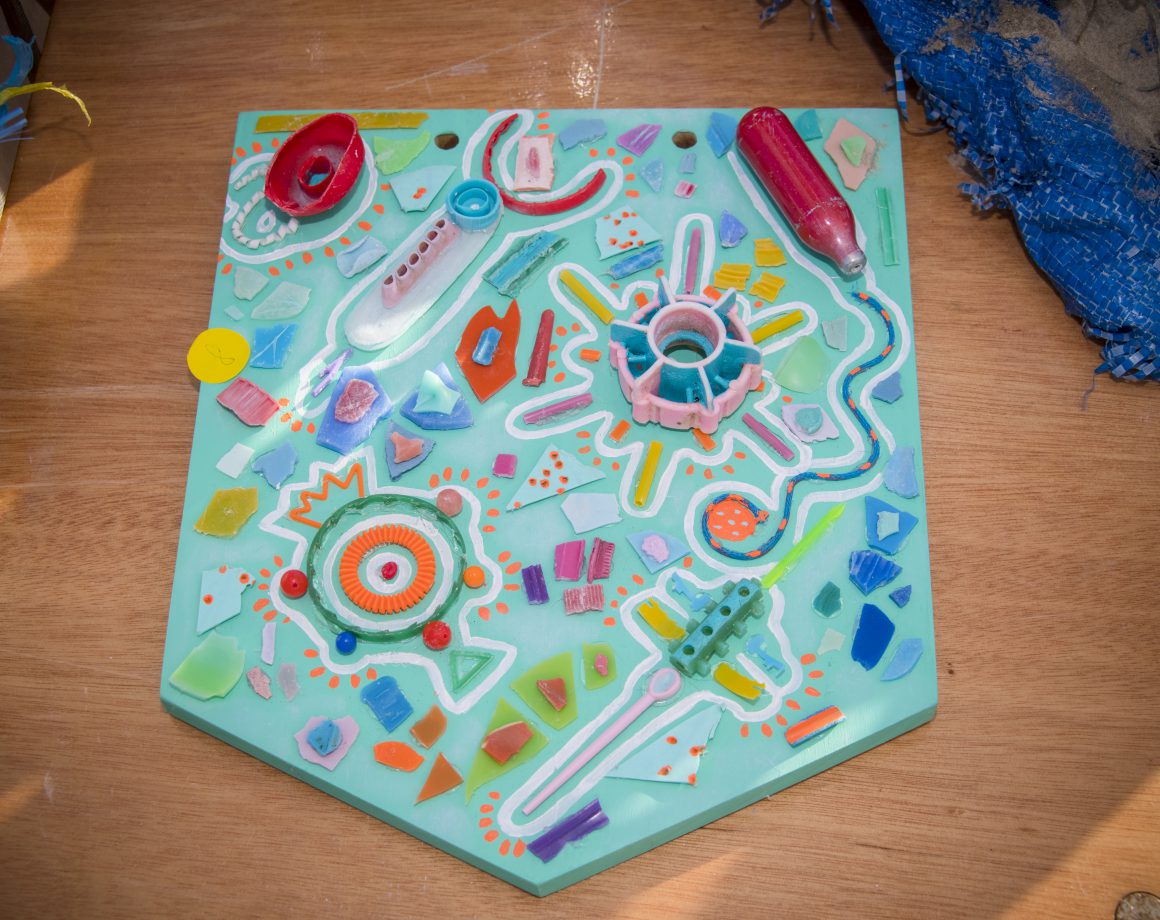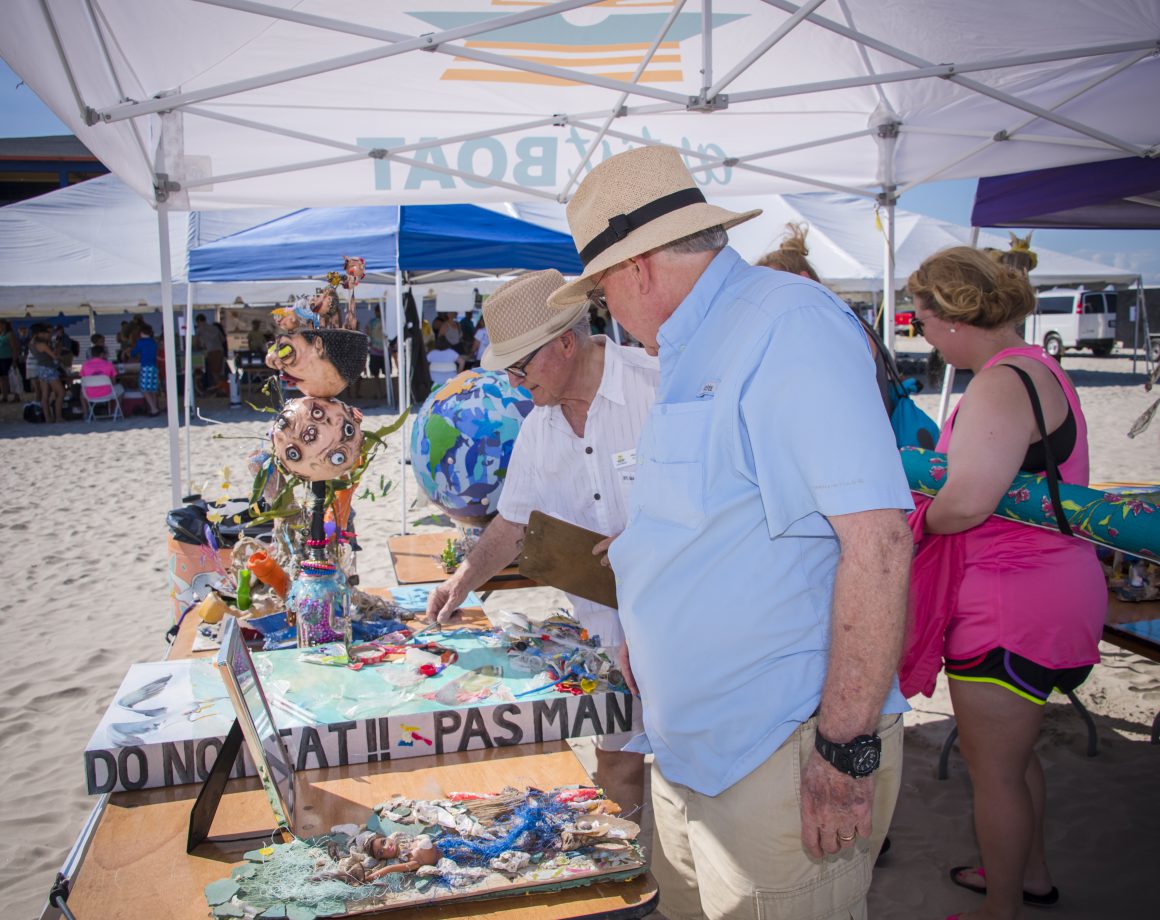 Marine Debris Art Contest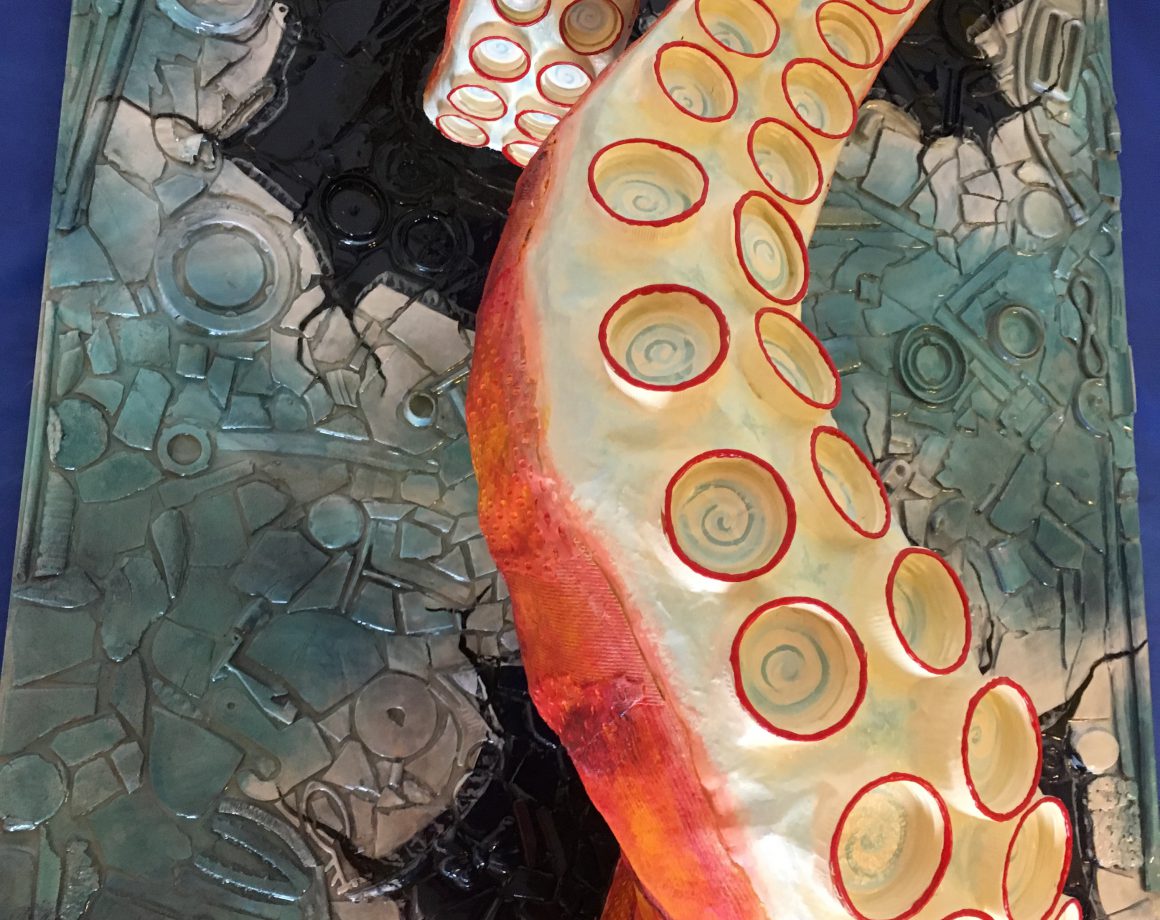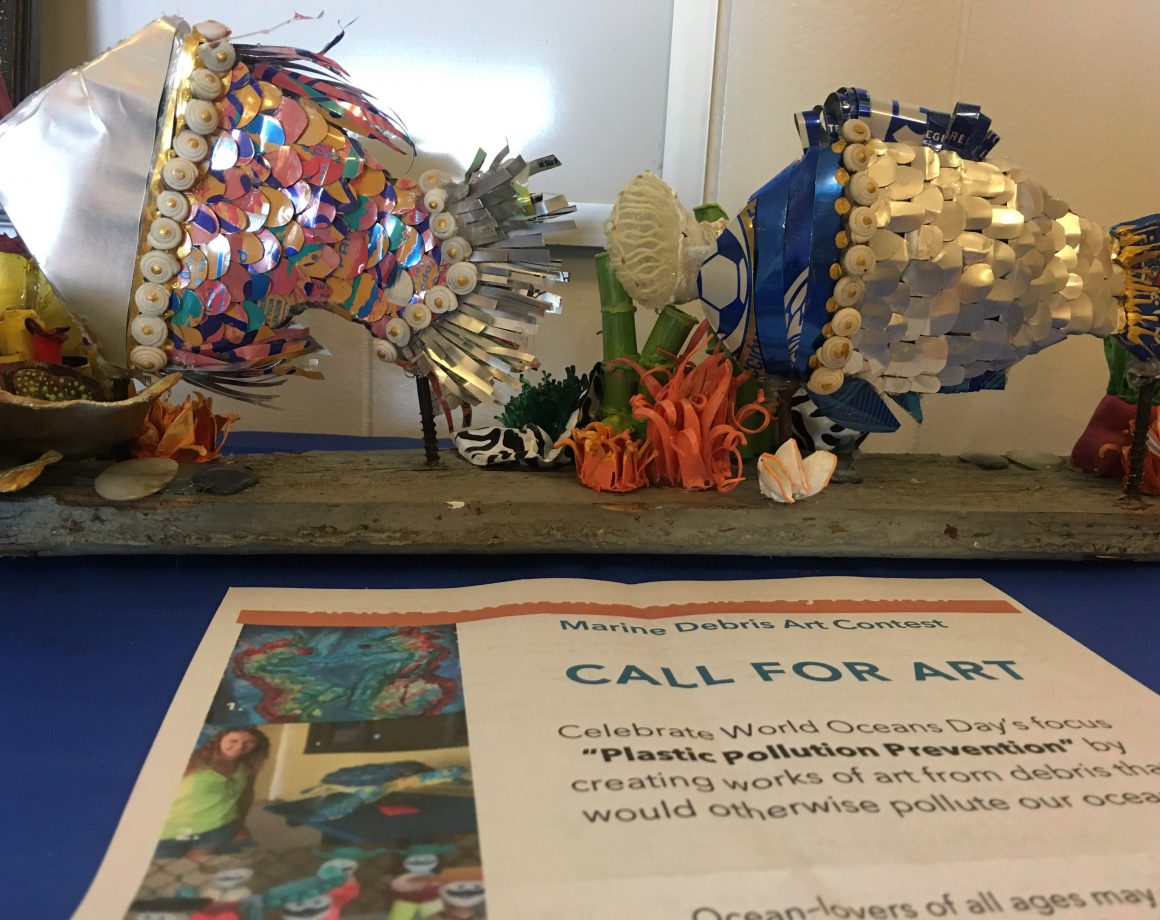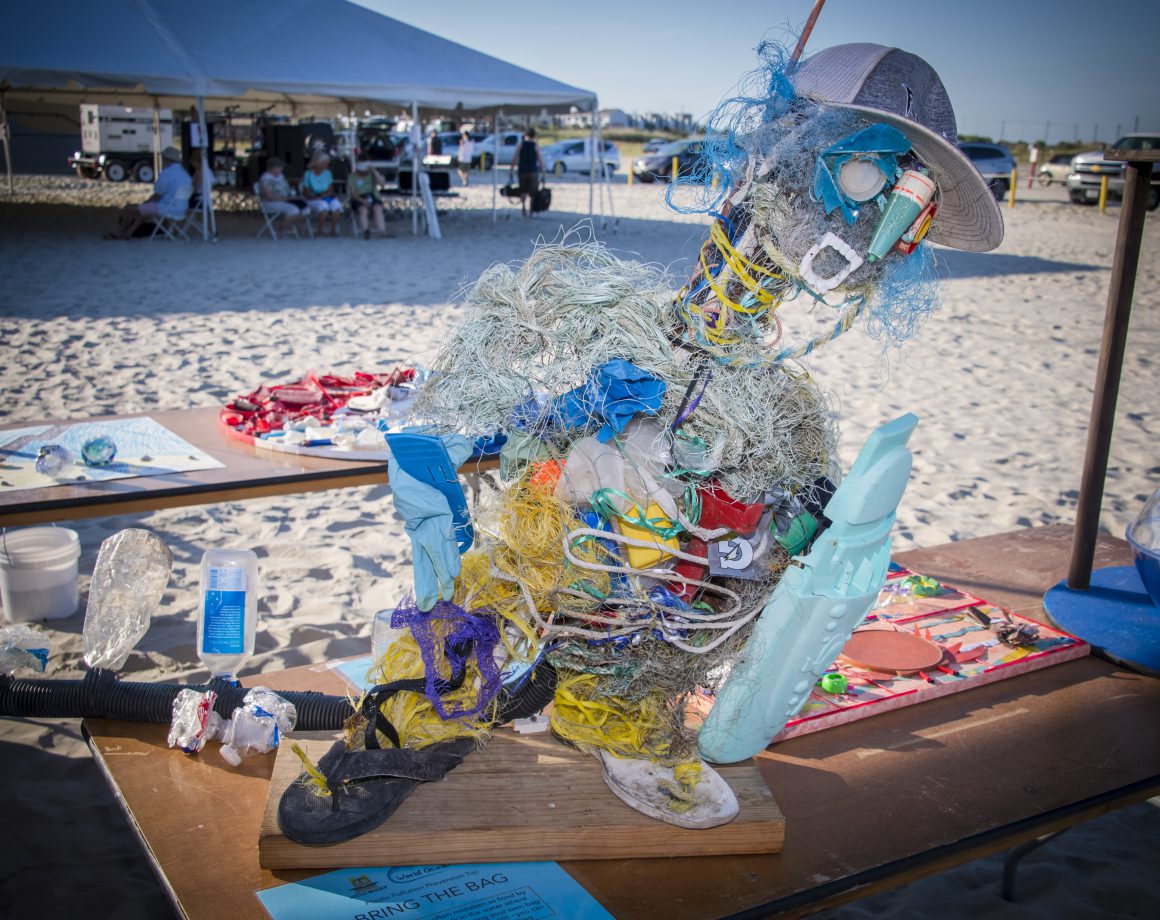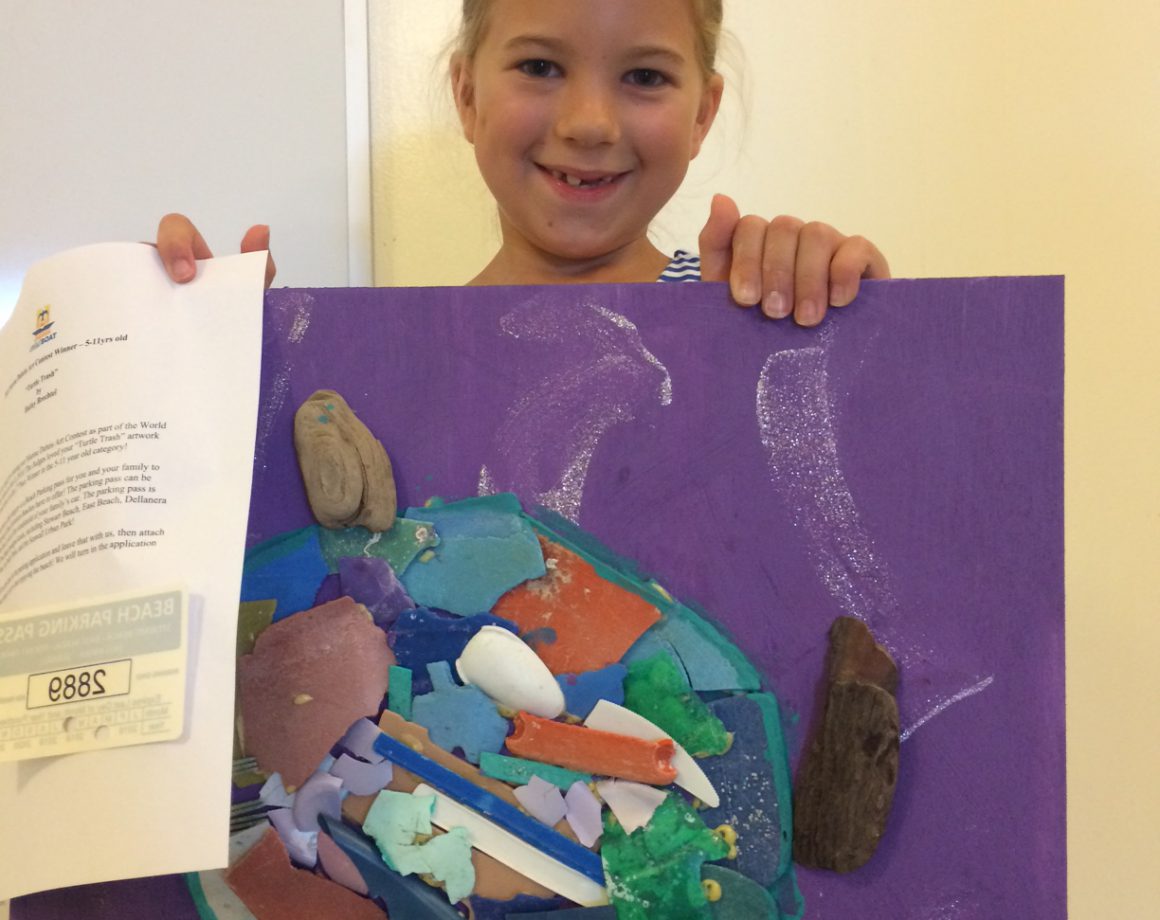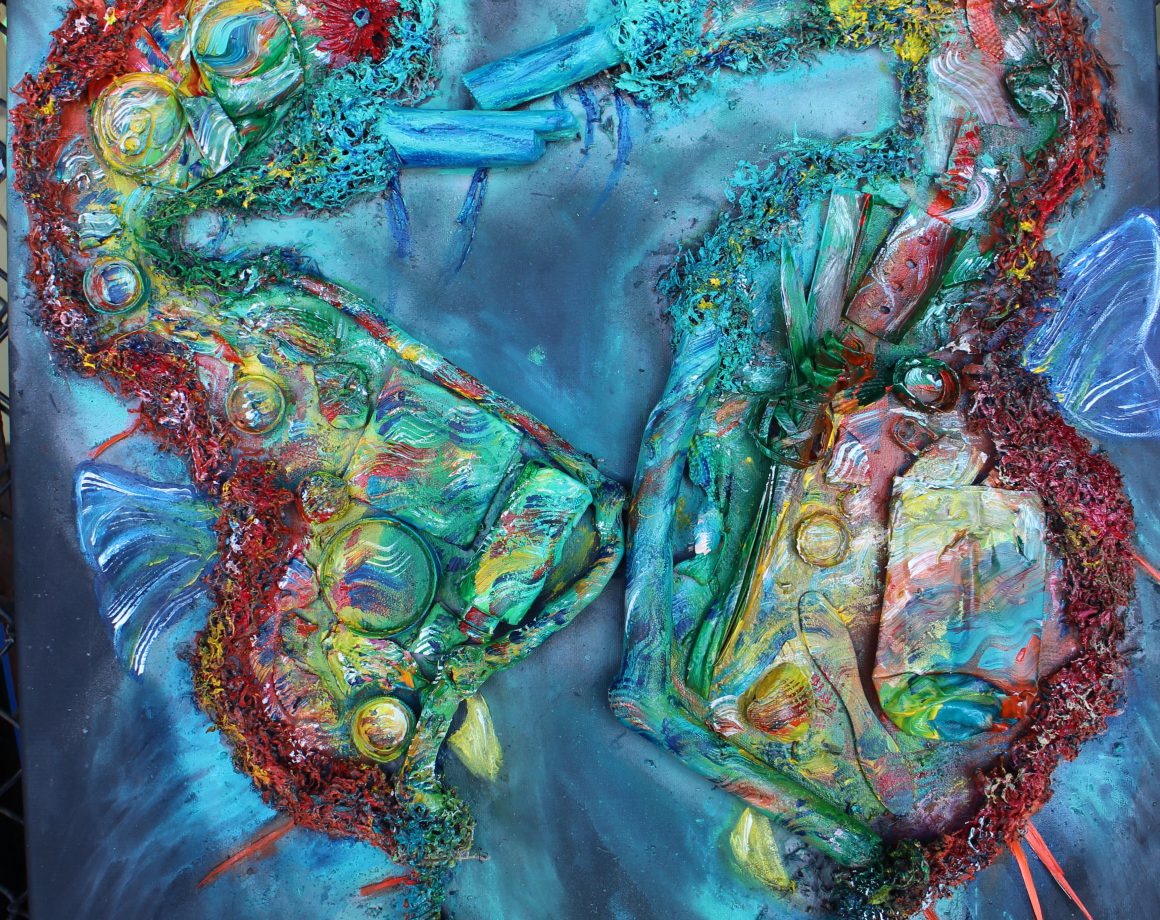 The World Oceans Day Festival  also hosts the Marine Debris Art Contest!
Artists and ocean-lovers of all ages can submit pieces to display at the festival. Art pieces are comprised primarily of marine debris and demonstrate the effects aquatic trash can have on our oceans and the life that depends on them. During the festival, our judges will view all submissions, and you can get in on the action too!
Visitors can cast their vote for their favorite piece to help determine the People's Choice Award! View the entries on the 2nd floor of the Stewart Beach Park Pavilion.
Entries are due between May 28 and June 7th. Interested in submitting a piece? View the Call for Art >>>
Location and Price
The Artist Boat World Oceans Day Festival is held at Stewart Beach, Galveston's premier family beach park, where Broadway intersects Seawall Blvd. The address is 201 Seawall Blvd. To learn more about the venue click here >>>
The Festival is FREE. However, Stewart Beach parking fees will apply. ($15/Car All Day)
The Galveston Trolley also has a stop at Stewart Beach. For information of Trolley stops, times and prices click here >>>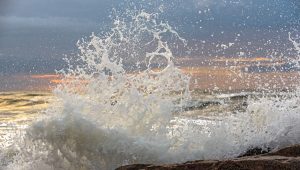 World Oceans Day Festival
World Oceans Day (June 8th) is the UN-recognized day of ocean celebration and action.
All around the globe individuals  and groups use the day to celebrate, learn about, and do their part to help the ocean. Local, regional, and state organizations will come together to provide engaging activities to help visitors understand the human connection to the ocean and the 2019 focus "Plastic Pollution Prevention".
Bring your friends and family and join us in celebrating the ocean right on its doorstep!
Exhibitor or Vendor Opportunities
Do you have an ocean friendly product to sell?  Would like you like to participate as an exhibitor or vendor? Download the Vendor Registration packet below to see all the ways you can join us.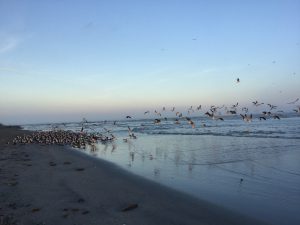 "Every time I slip into the ocean, I feel like I am going home" – Sylvia Earle
Thank you to our 2019 World Ocean's Day Sponsors
The Artist Boat World Oceans Day Festival is made possible thanks to support from Port Houston, Harbor Offshore, Saltwater Soul, Southwest Paddlesports, Galveston CVB & Park Board of Trustees, Lighthouse Charity, Katie's Seafood, Ohana Surf & Skate, United Rentals & MOD Coffeehouse.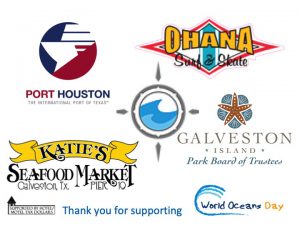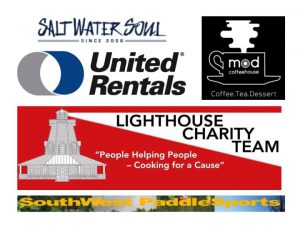 2019 Partners
| | | |
| --- | --- | --- |
| GINTC East End Lagoon Nature Preserve | NOAA Flower Garden Banks | |
| Galveston Island Beach Patrol | Galveston Bay Foundation | |
| Gulf Coast SUP | Houston Audobon * American Bird Conservancy | |
| Gulf Coast Bird Observatory | Houston-Galveston Area Council | |
| Texas Parks & Wildlife-Coastal Fisheries Division | Friends of Galveston Island State Park | |
| GBAC Texas Master Naturalists | Eddie V. Gray Nature Center | |
| | The Children's Museum | |
Partner Opportunities
Our partners work together with us to make the festival a success! Would you like kto have a booth and do a demonstration or activity? We all love to make learning about preserving our natural resources fun and inspire young and old to protect our seas and the Texas Gulf Coast. Your demonstrations and activities to practice environmental protection are welcome at the event. Please Contact Event Coordinator, Mary Jo Naschke and Download the form to get started today!
Sponsorship Opportunities
Sponsors help visitors learn about our connection to the ocean and how we can foster sustainability.
Please review the many ways you can partner with Artist Boat to support our success. We will tailor a sponsorship to fit your objectives. Contact Mary Jo Naschke, Event Coordinator (409) 771-4373 or email mj@mjnpr.com
Thank you for your consideration.