Where the Wild Things Are at the Coastal Heritage Preserve
Growing Conserved Galveston west-end acres from 157 to 669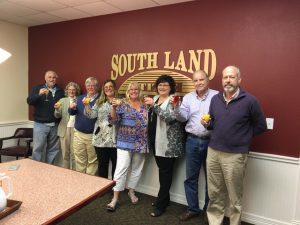 On October 11, 2013, Artist Boat's Executive Director Karla Klay signed Artist Boat's first closing documents to secure the acquisition of 157 acres of land on the west end of Galveston Island for conservation and education purposes. On March 9, 2018, Artist Boat did it again for the wild things, closing on 68 acres bringing the Coastal Heritage Preserve to a total of 669 acres. This last acquisition was from Anchor Bay, Ltd., with a $1,000,000 award from the National Coastal Wetland Conservation Grant Program, with the U.S. Fish and Wildlife Service in partnership and led by the Texas Parks and Wildlife Department, plus $461,000 in other matching contributions of land and funding, This is the second time Texas Parks and Wildlife Department has partnered with Artist Boat to acquire land. Since 2013, over $10.5 million dollars in awards have been received to support vital conservation of coastal prairies and marshes on west Galveston Island to form the Coastal Heritage Preserve.
This conservation action will protect invaluable coastal habitats – where the wild things are! – And provide a platform for increased environmental education through Artist Boat's inspirational and educational unique coastal experiences, which promote and preserve coastal margins and the marine environment. "Coastal prairies and wetland ecosystems play a significant role in the health and viability of our Texas coast," said Carter Smith, Executive Director of the Texas Parks and Wildlife Department. "These wild places help ensure the sustainability of the natural resources that drive the recreational and commercial opportunities that local economies depend upon. We are proud to support and applaud efforts such as this one to conserve these critical habitats."
This latest acquisition was supported with over $125,000 in matching funds from numerous organizations and people which include: the Galveston Bay Estuary Program, Galveston Foundation, Galveston Bay Foundation, TPWD Great Texas Birding Classic Award, 1% To Conserve Galveston Island business partners, John Campbell, Kelley Kelly, Tom Schwenk, West Galveston Island Property Owners Association, Dominick and Barbara Sasser, Robert and Susan Lynch, Dwight Wolf, Charles Marcucci, John McCulley, and James DeFord.
David Steakly and Frank Jones of Anchor Bay, Ltd are supportive and are willing to sell more bayside ecosystems slated for development totaling 220 acres, like Darren Sloniger of Marquette, a champion of the effort since Artist Boat's conservation initiative began in 2008. Marquette remains an owner partner in their remaining land, with the Texas General Land Office, and is committed to saving the rest of those acres, from bay to beach if Artist Boat can continue to receive funding for conservation of barrier island ecosystems. Artist Boat aims to save a total of 1,400 acres and is approximately half way there.
Learn more about the Coastal Heritage Preserve by clicking here >>>