Eco-Art Camps
Art and science integration to inspire and educate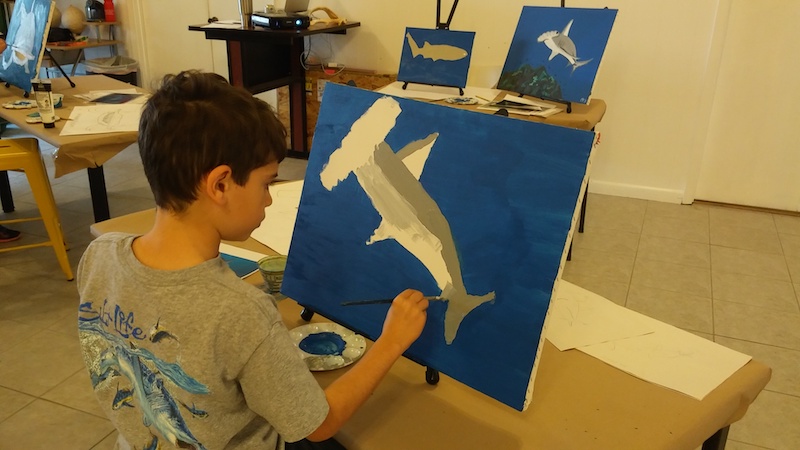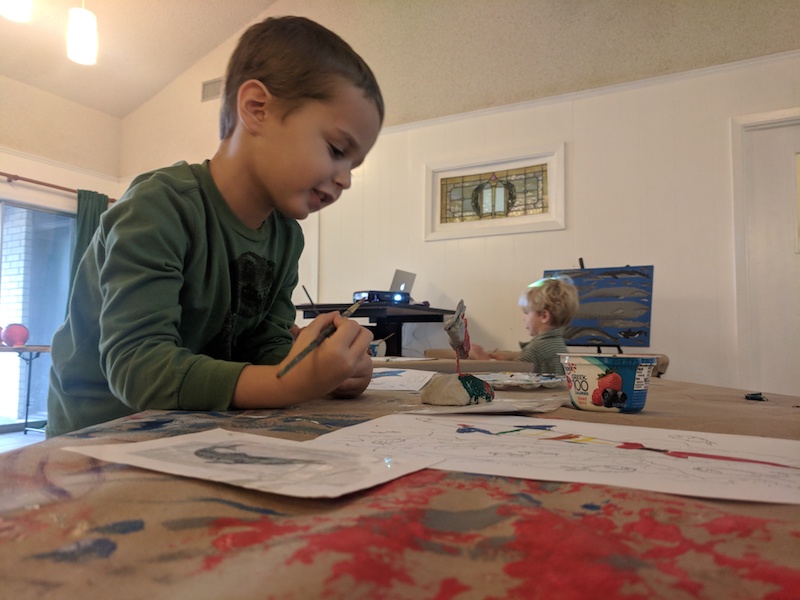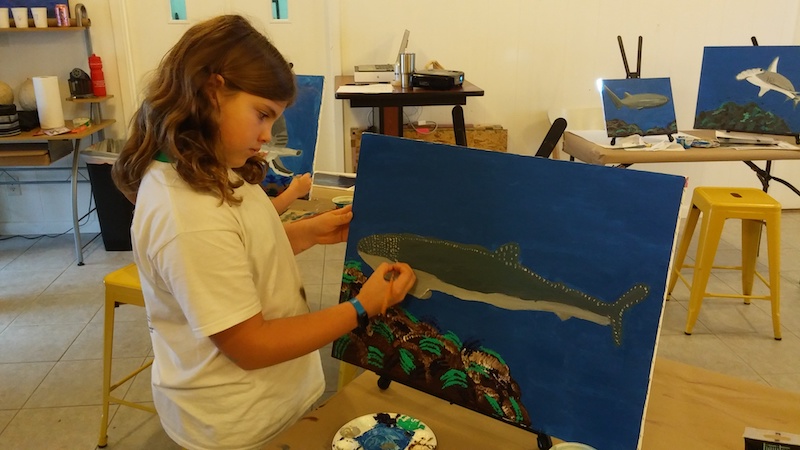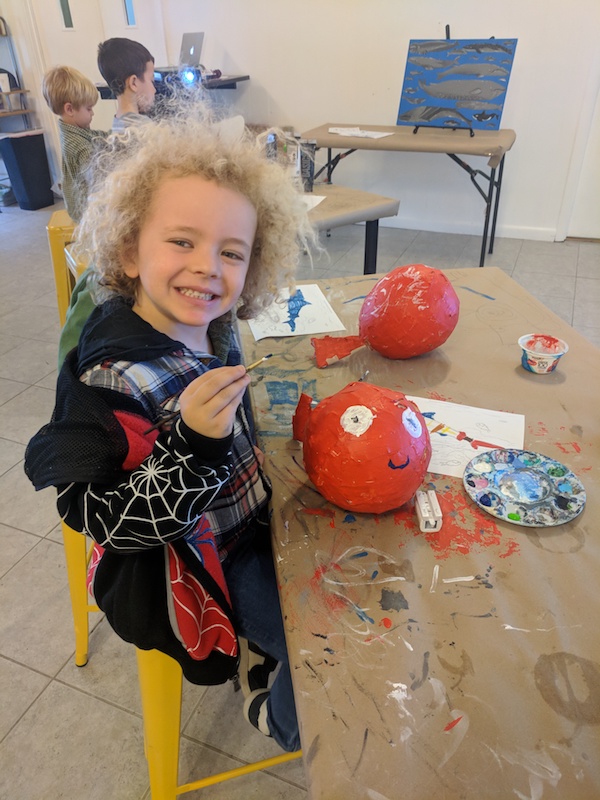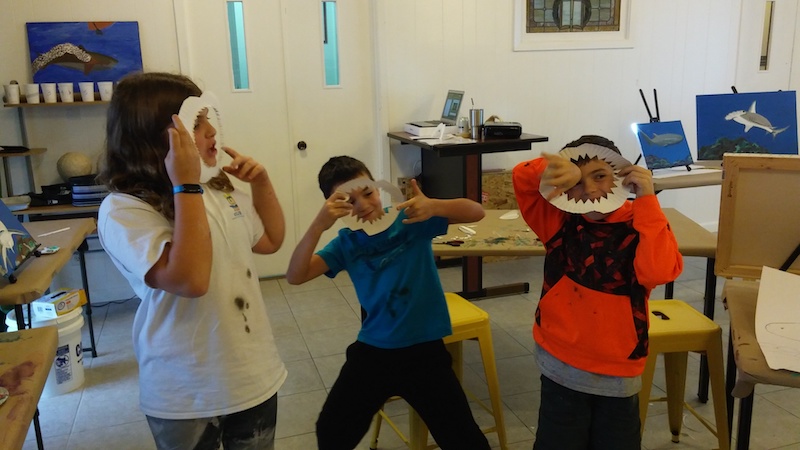 Holiday Break 2019
Artist Boat protects our Gulf Coast through land conservation and fun, educational, inspiring adventures that spark creativity, awareness and action.

| DATE | Morning 9am-12pm | Afternoon 1pm -4pm |
| --- | --- | --- |
| December 23 | Whale of a Time | Fish Frenzy |
| December 26 | Shark Mania | Off the Deep End |
| December 27 | Marine Inverts | Fish Frenzy |
| December 30 | Whale of a Time | Shark Mania |
| December 31 | Off the Deep End | Marine Inverts |
| January 2 | Fish Frenzy | Whale of a Time |
| January 3 | Shark Mania | Whale of a Time |
Space is Limited! Call Today!
(409) 770-0722
Registration Now Open !
Artist Boat is a regional leader in eco-art to inspire people to conserve our Gulf Coast. Art meets science in Artist Boat's Eco-Art Camp sessions. Campers will experience true science and art enrichment with the creation of Eco-Art. Each camper will create high quality art projects which illustrate all that they have learned throughout the camp.
Camp Highlights:
Science, Technology, Engineering, the Arts, and Mathematics (STEAM) enrichment
High quality art projects
Sessions limited to 12 campers
Half Day and Full Day sessions offered
Eco-Art Camps are open to students age 5-12 years. Camps are held from 9am-noon and 1pm-4pm.
Price: $40 per half day, $80 per full day camp sessions.
Registration required. Campers must bring lunch and snacks.
Camp Themes
Shark Mania
Learn all about the many sharks that inhabit the Gulf of Mexico: how they sense, adapt and more! Special artworks in masks & collage
Fish Frenzy
Get to know fish up close & personal, inside and out! Special artworks in ink printing & chalk pastel
Off The Deep End
Investigate the creatures who inhabit the deep sea and discover their unique adaptations. Special works on canvas & paper
Marine Inverts
Investigate the many invertebrates of the sea including jellyfish, shrimp, crabs, squid and more! Special 3-D  artworks
Whale of a Time
Learn about the many different species who inhabit the Gulf of Mexico. Special works in clay.