Edward and Helen Oppenheimer Bird Observatory
Bird Observatory
Visit Galveston's first public pull-off birding access along Stewart Road, Artist Boat's Edward and Helen Oppenheimer Bird Observatory. Open Monday -Sunday, from Dawn until Dusk.
The Observatory was built to inspire its visitors to connect with nature in a new way that instills a sense of responsibility to protect the diminishing habitat of native plants and animals. The land along Settegast & Stewart Road has been a prime birding location for almost a century.
Visit Sylvia the Silvertip Shark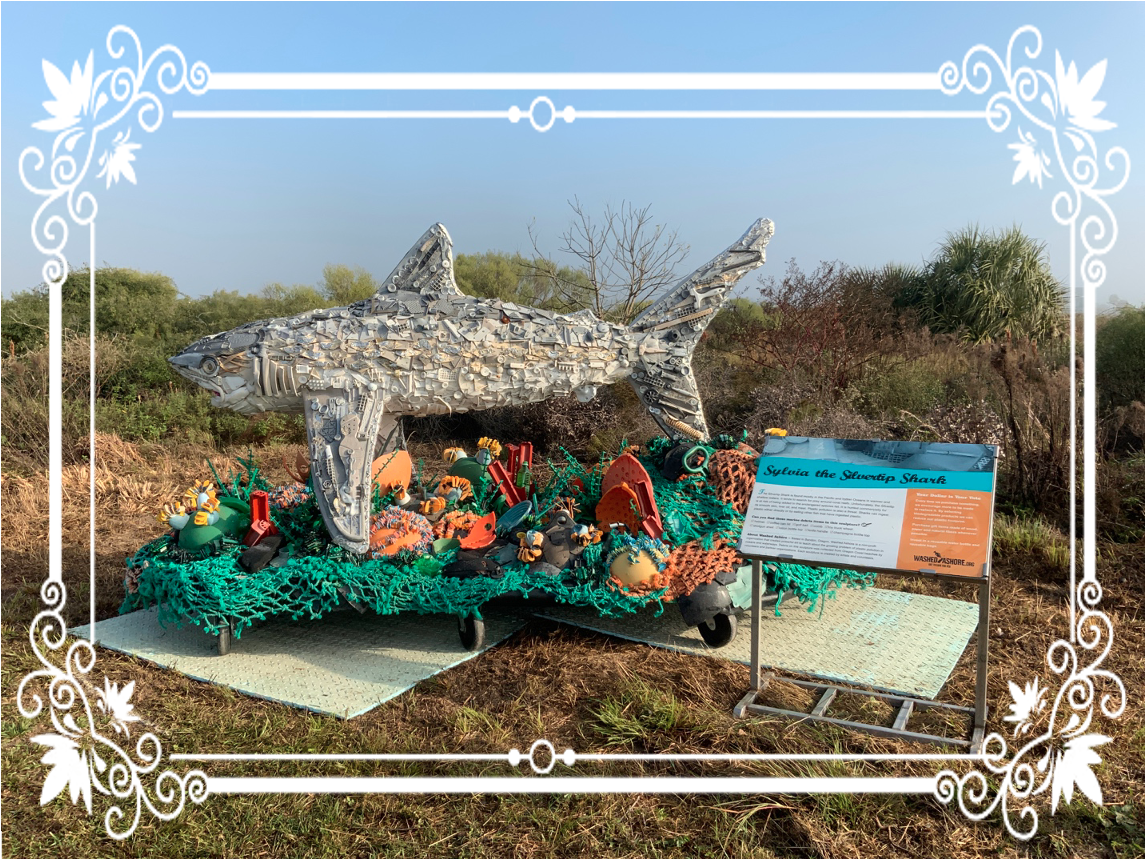 We are hosting Silvia the Silvertip Shark, a sculpture from the traveling Washed Ashore art show! This is a traveling show that travels nationwide that is visiting until March 2023. There are a total of 21 sculptures visiting 19 locations throughout Galveston, TX. You can even win prizes from the Galveston Park Board of Trustees for visiting them all! To see a map of all the locations or learn more about winning prizes, visit http://www.visitgalveston.com/washed-ashore.
Read more about the Bird Observatory at Artist Boat's Coastal Heritage Preserve in the August 2019 Coast Monthly.
Click the birds below to see a video made by Lee Roane from the Grand Reveal, the Observatory's Grand Opening on April 28, 2019.
Open from dawn until dusk, visit a truly peaceful awe-inspiring place and experience the last of the great wilds on Galveston Island.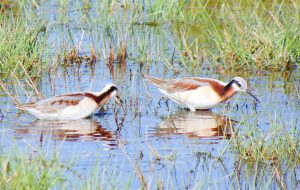 The full development of this Bird Observatory was an $80,000 project. We are forever grateful to The Edward and Helen Oppenheimer Foundation, CITGO, The University of Texas School of Architecture, REI, Texas Parks and Wildlife Great Texas Birding Classic, Brax Easterwood with Easterwood designs, The Galveston Preserve at West Beach, J.P Bryan, The Nature Conservancy Gulf Corps, Texas Conservation Corp, Artist Boat, and many more sponsors!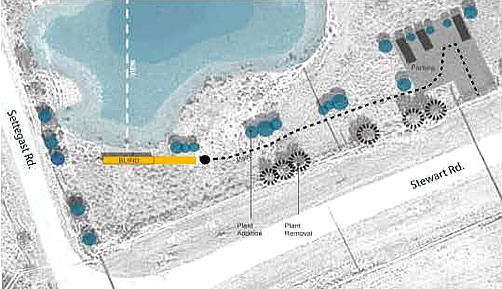 UNIVERSITY OF TEXAS SCHOOL OF ARCHITECTURE | ARTIST BOAT | COASTAL HERITAGE PRESERVE | GULF-COAST DESIGN LAB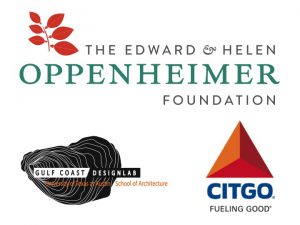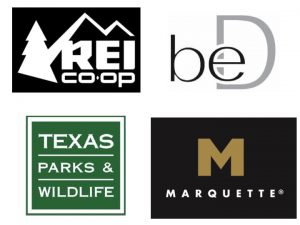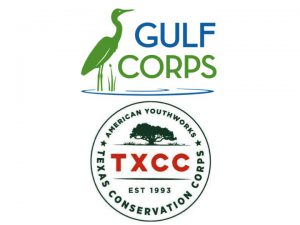 The Oppenheimer Bird Observatory at the Coastal Heritage Preserve is open for public use.
Open 7 days/week, from dawn until dusk, enjoy the 150-foot boardwalk and elevated viewing and seating from the platform. Walk the ½ mile trail and be on the lookout for wildlife as you soak up the beauty of Galveston's wetlands.
Located at 13102 Stewart Road, the Helen and Edward Oppenheimer Bird Observatory is an award-winning project that contributes to a better quality of life in our community. Amenities include ADA access, parking lot, bike rack, a clean port-o-let and if you've got a keen eye, you might see some wildlife!  Let us know what you find.
Please keep everyone's health and safety in mind, as you visit the Observatory: Bring your own hand wipes and sanitizers and wipe down all touched surfaces. Thank you!
Special Thanks to our Sponsors
Eskimo Curlews:
J.P Bryan, West Galveston Island Property Owners Association, and CenterPoint Energy supported a permeable parking pad for ADA access to the Oppenheimer Bird Observatory.
Sandhill Cranes:
Galveston Park Board of Trustees, Peaches Kempner, John P. McGovern Foundation, and Mary Warwick, helped protect wildlife with fencing around the parking area to ensure there is no vehicular access to the rest of the Preserve.
Eastern Meadowlarks:
Madeleine Baker, Dr. Cullen Geiselman, Janet & Ben Hock, Jr., Luke Alexander Greenfield Johnson, Kelly Kelley, Keith & Julie Little, Port Houston, supported a birding Kiosk and Chalkboard (featuring a "What Did You See?" chalkboard, sponsor and rule signage, and birding lists); Artist Boat's crew time and materials to install a boardwalk from the parking area to the Bird Observatory; Screening and Rental of the Port-O-Let for a year; and a great blue heron bike rack.
Roseate Spoonbills:
Kenneth & Carol Booth, Bud Light/Silver Eagle Distributors, Casa Del Mar Beachfront Suites, Valerie Cone, Fish Company Taco, Kim & Rob Kirschner, Alice Anne O'Donnell, Sanctuary Builders & Michele Alvarado, Sand 'N Sea Properties supported the installation of a drainage culvert in the public easement; native plantings to further shield the birds from people walking from the parking pad to the Bird Observatory; installation and fabrication of the gate, the gate signage, and locking system; fabrication and installation of rules and nature interpretive signage near the Bird Observatory; a donation box and signage to further sustain the area in perpetuity; and more!
Yellow-rumped Warblers:
Richard & Charlotte Alexander, Bets Anderson, Galveston Island Nature Tourism Council, Galveston . Wholesale Buidling Materials, Houston Audubon, Cynthia & Dan Hughes, Claire Reiswerg, Norma & Sandy Rubin, Karen Shattuck, Barbara L. Thompson M.D., Mort & Brenda Voller, Rick Benson & Susan Walker, Doug Little & Bonnie White, Ruth & Marshall Yost, Robert D. Young, Ed.D with Never A Dull Moment Farm assists with the overall up keep of the Bird Observatory over the course of the next year; fees for permits of the fence, bird observatory, parking pad, and more; delivery charges for materials to develop the area; costs of trash removal; chalk and erasers for chalk board; reveal party (tent, chairs, treats, and libations); Music for the Birds performance; and more!
Thank you to so many more individuals who purchased Individual Tickets! 
This project is an observation platform located at the corner of Settegast and Stewart Roads in Galveston, Texas. Looking across a pond, this site is excellent for birding. Commissioned by the nonprofit Artist Boat, this platform is for the public to pause and take a moment to experience the natural prairie grasses of the island. The goal is to inspire its visitors to connect with nature in a new way that instills a sense of responsibility to protect the diminishing habitat of native plants and animals. In partnership with Artist Boat, the Gulf Coast Design Lab at The University of Texas at Austin designed this project with multiple site visits, research, and talks with Artist Boat. Over the course of a month, students built the observation deck learning both about construction and the ecology of Galveston Island. The project manifests as a long walkway flanked with two types of walls. The southern wall is finished with poly-carbonate panels to increase visibility from the road, while shielding the visitors from the sun and cars. The northern wall is composed of horizontal 2×4 panels to hide visitors from the birds while still allowing them to use binoculars and other equipment. Special thanks to REI, the Edward and Helen Oppenheimer Foundation and the Texas Parks and Wildlife Great Texas Birding Classic, who provided partial funding for the bird observatory.