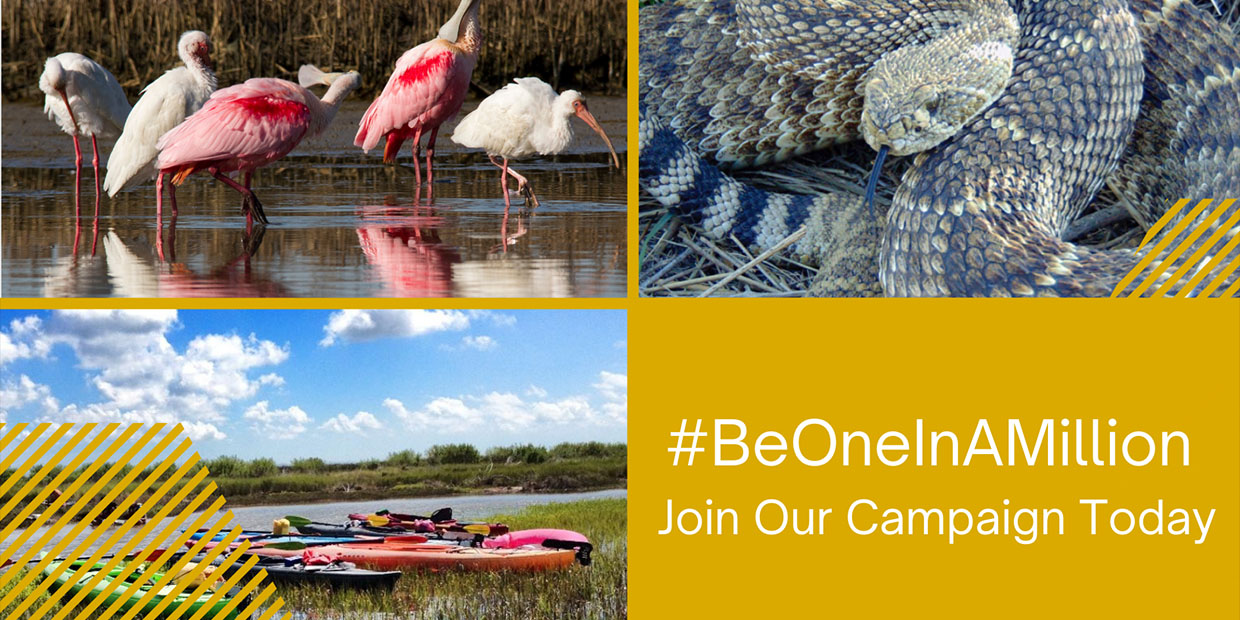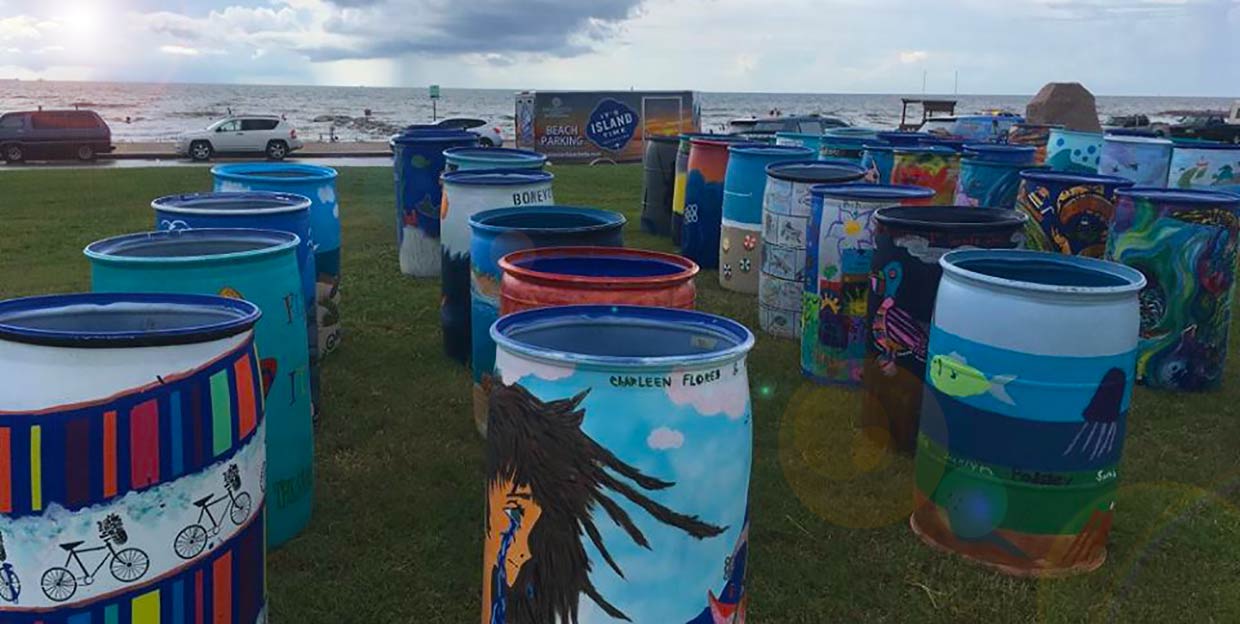 Beautify
the
Bucket
Inspired art
asking people to
take action to
protect our coast
Open your heart and home
to a friend for life
Help Save Galveston Wilderness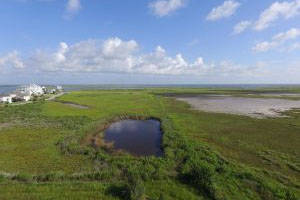 We're asking one million people to donate $10 to protect the Galveston Island ecosystem and #BeOneInAMillion!
Book Your Kayak Adventures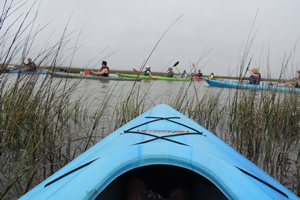 Enjoy a guided and interpretive Eco-Art Kayak Adventure, paddling to places of natural significance on Galveston Bay.
Winter Eco-Art Camp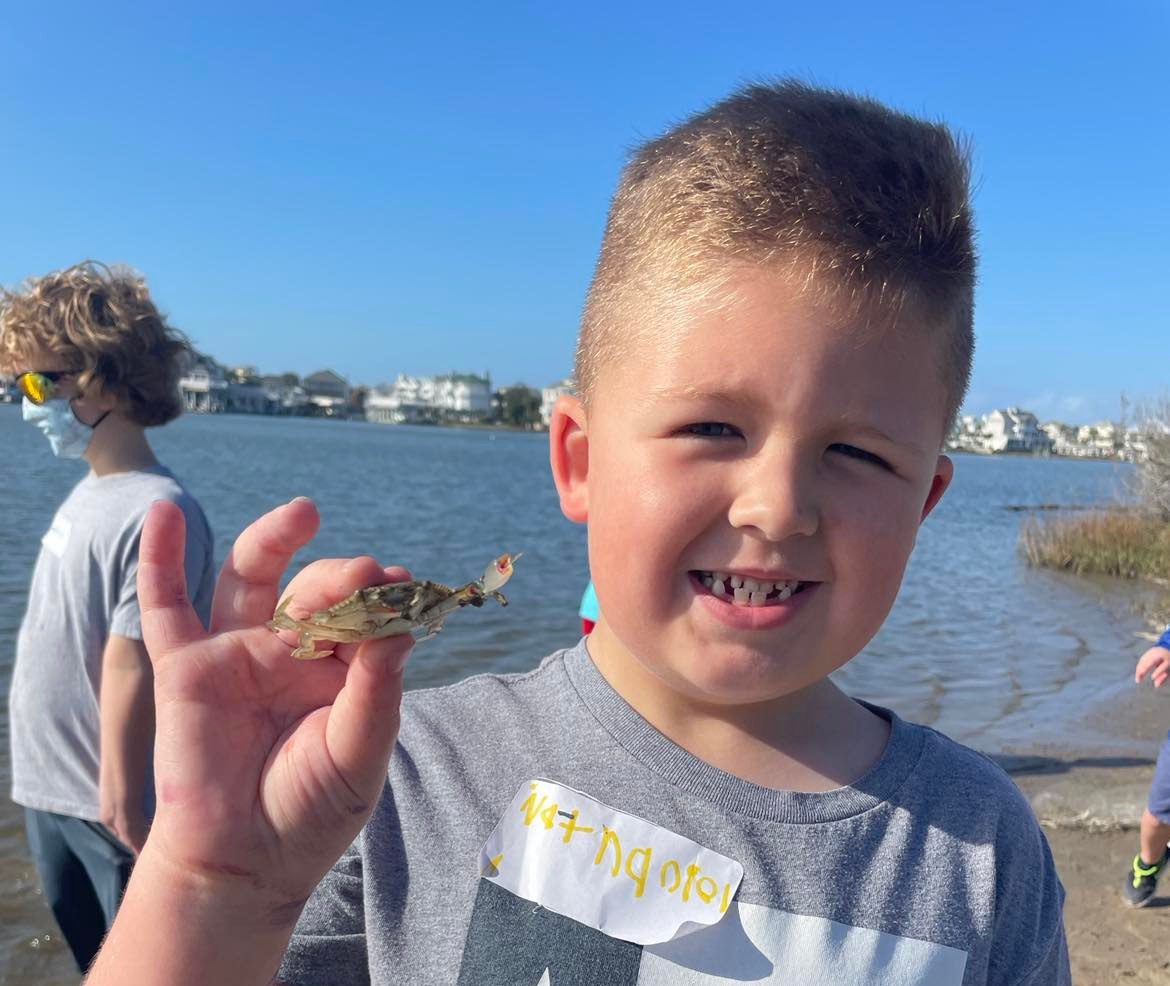 Campers will experience true science and art enrichment with the creation of Eco-Art.
Oppe Adult  Volunteer Workdays
We are seeking ADULT volunteers to get their hands dirty and help us with the creation of Oppe Elementary School's new Native Habitat Garden!
During the school day, every student at at Oppe Elementary gets an opportunity to assist us with these projects through their class rotation schedule. While they are small yet mighty, the students do require a bit more supervision and hands on direction. With so much heavy lifting and big tasks ahead of us, we recognize the need for grown-ups to help make some progress too!
That being said, these volunteer work days are intended strictly for adult participation only!
We are seeking individuals who are excited about lifting heavy things, transporting rocks and soil with a wheelbarrow, planting native plants into the ground, installing irrigation systems, and so much more! Sign up for one time slot or for multiple – we are excited to work with you!
Learn more using the button below!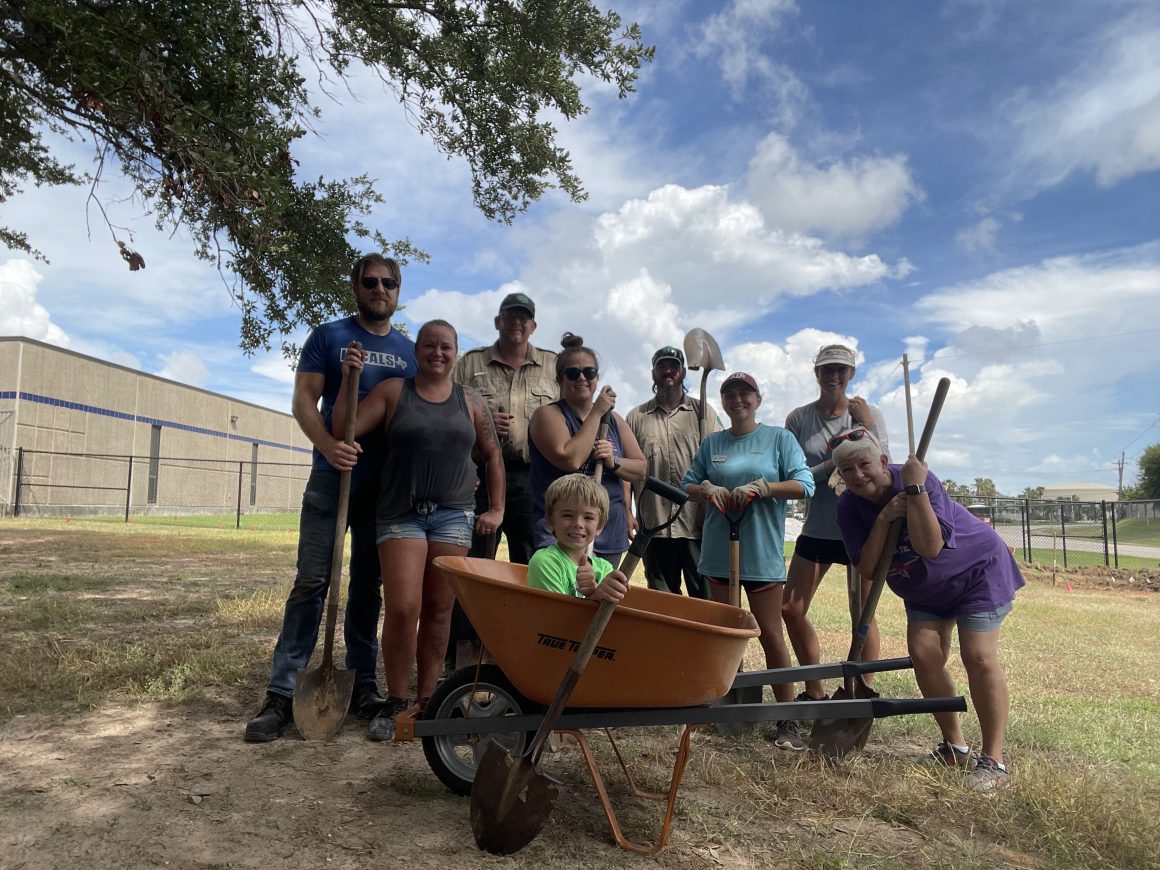 Open Workdays at the Coastal Heritage Preserve
Join us at The Coastal Heritage Preserve for Open Workdays. Each month one Thursday and one Saturday are open to volunteers from the public. These dates are confirmed by RSVP with
Greg Hall, Habitat & Stewardship Program Manager
, at
Habitat@artistboat.org
. If you show up without registering for the Open Workday without an RSVP, there may be no task prepared for you. Typical tasks are site-based landscaping at one of several educational sites, and one public site on the Coastal Heritage Preserve. Other tasks may include minor maintenance at these sites, or another similar task to help meet the current needs Artist Boat has. Landscaping tasks are limited in the fall/winter months but greatly needed in the spring and summer. The following dates are available for RSVPs.
Dates Available:
12-1-22, 12-10-22, 1-19-23, 1-21-23, 2-16-23, 2-25-23, 3-9-23, 3-11-23, 4-6-23, 4-8-23, 5-20-23, 5-25-23, 6-15-23, 6-17-23, 7-13-23, 7-15-23, 8-10-23, 8-19-23, 9-14-23, 9-23-23.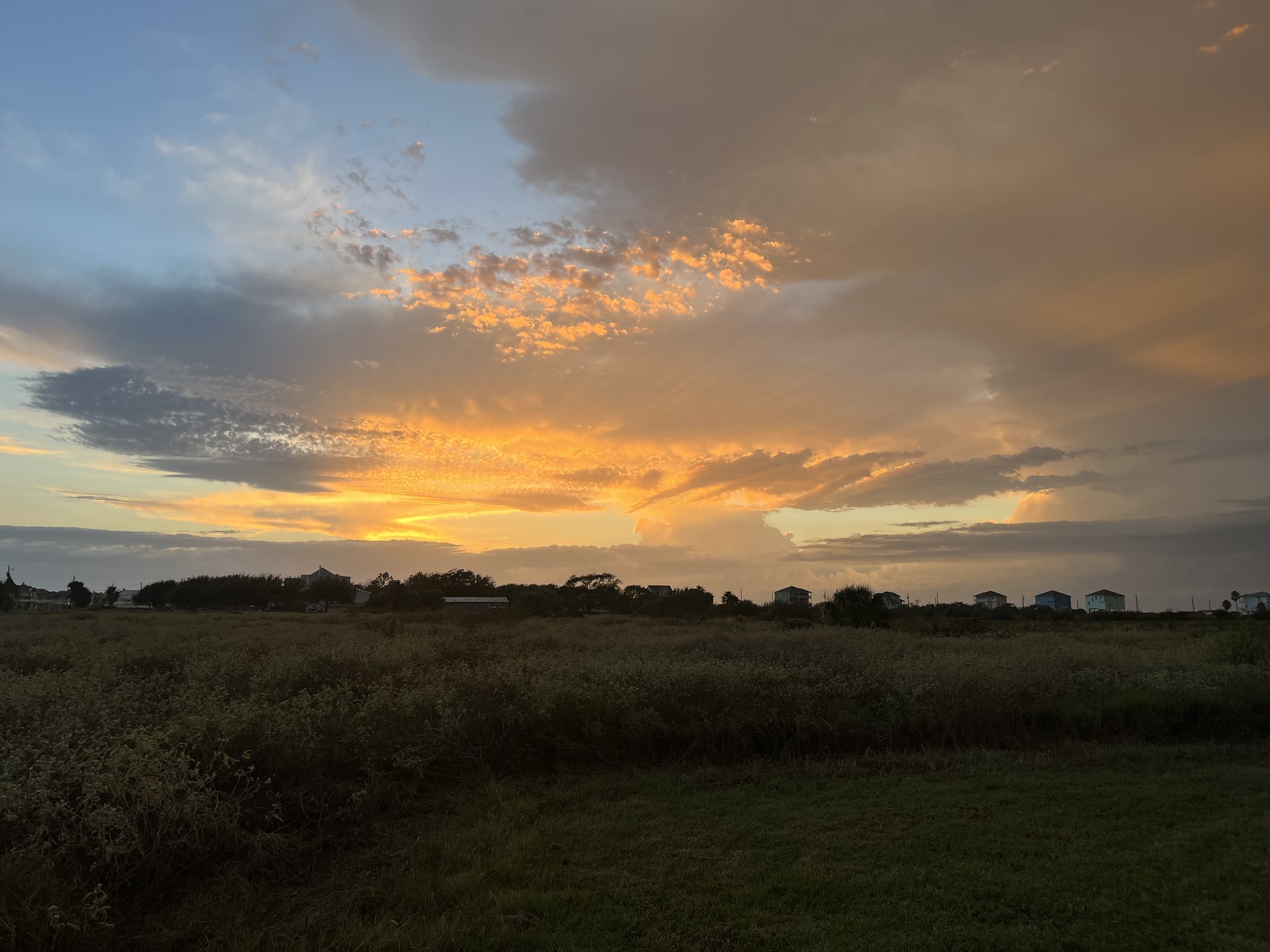 Register for the Kayak Instructor Course
Artist Boat will be hosting an American Canoe Association Kayak Instructor Certification Workshop in Galveston, TX. This is a great course for anyone who leads any type of group on kayaks. You can help them to be better paddlers or teach new paddlers, rescue stranded paddlers, and help them feel more comfortable so they can spend more time enjoying the water.  Taught by a highly skilled American Canoe Instructor, Jeff D. Atkins.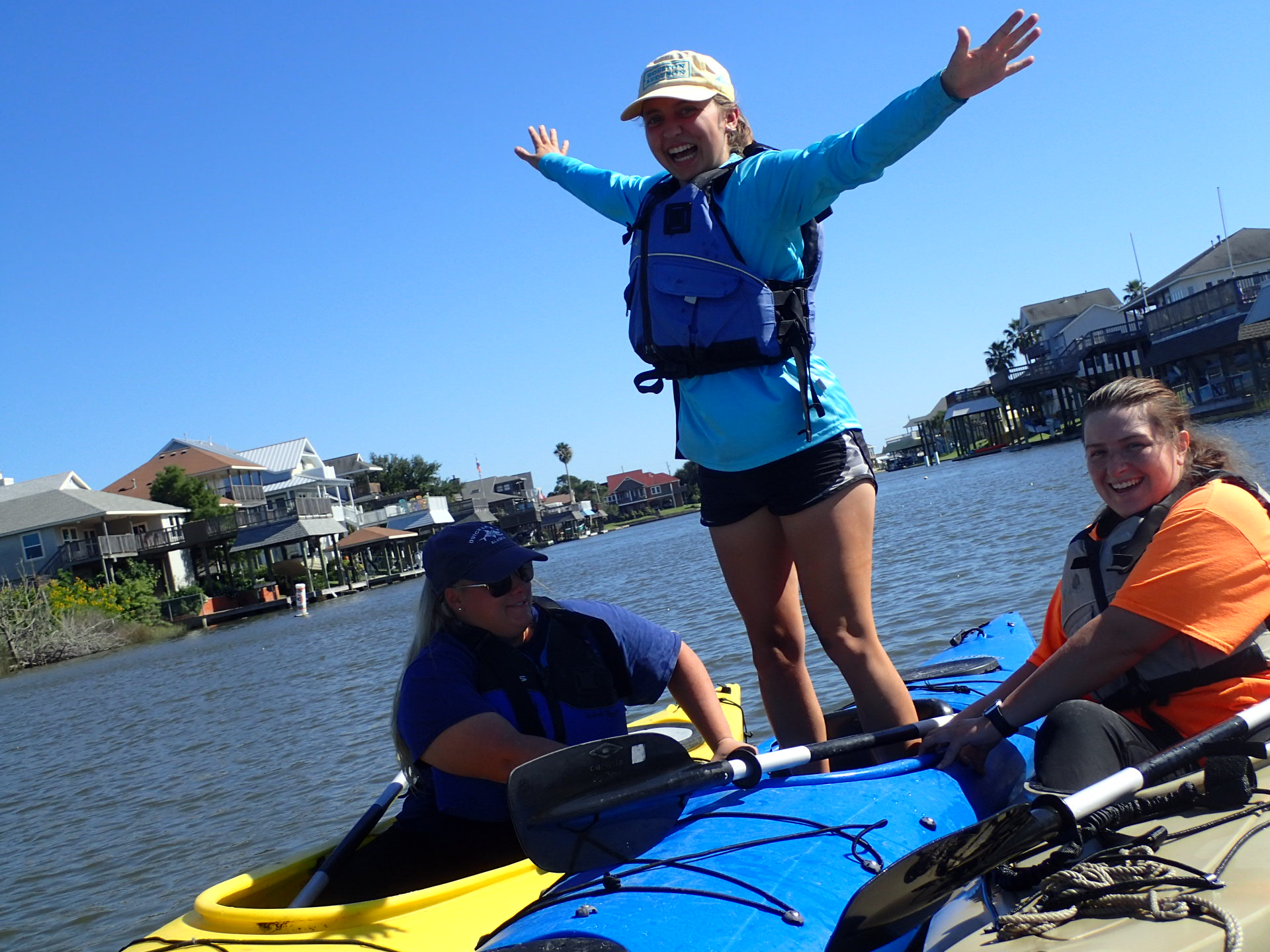 Project S.I.T. (Seawall Interpretive Trail)
Beautifying 70 Galveston Seawall Benches into Educational Works of Art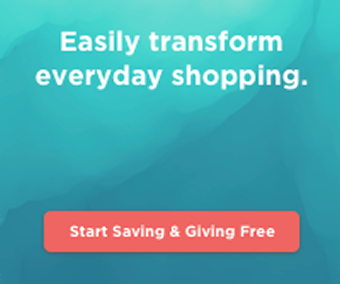 Use Giving Assistant free to support Artist Boat Inc. while you shop. Find out more.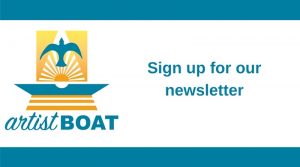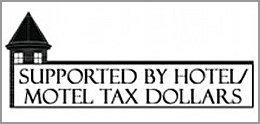 Thank you to our major partners whose support makes our work possible