Marine Debris Art Contest
Turning trash into treasure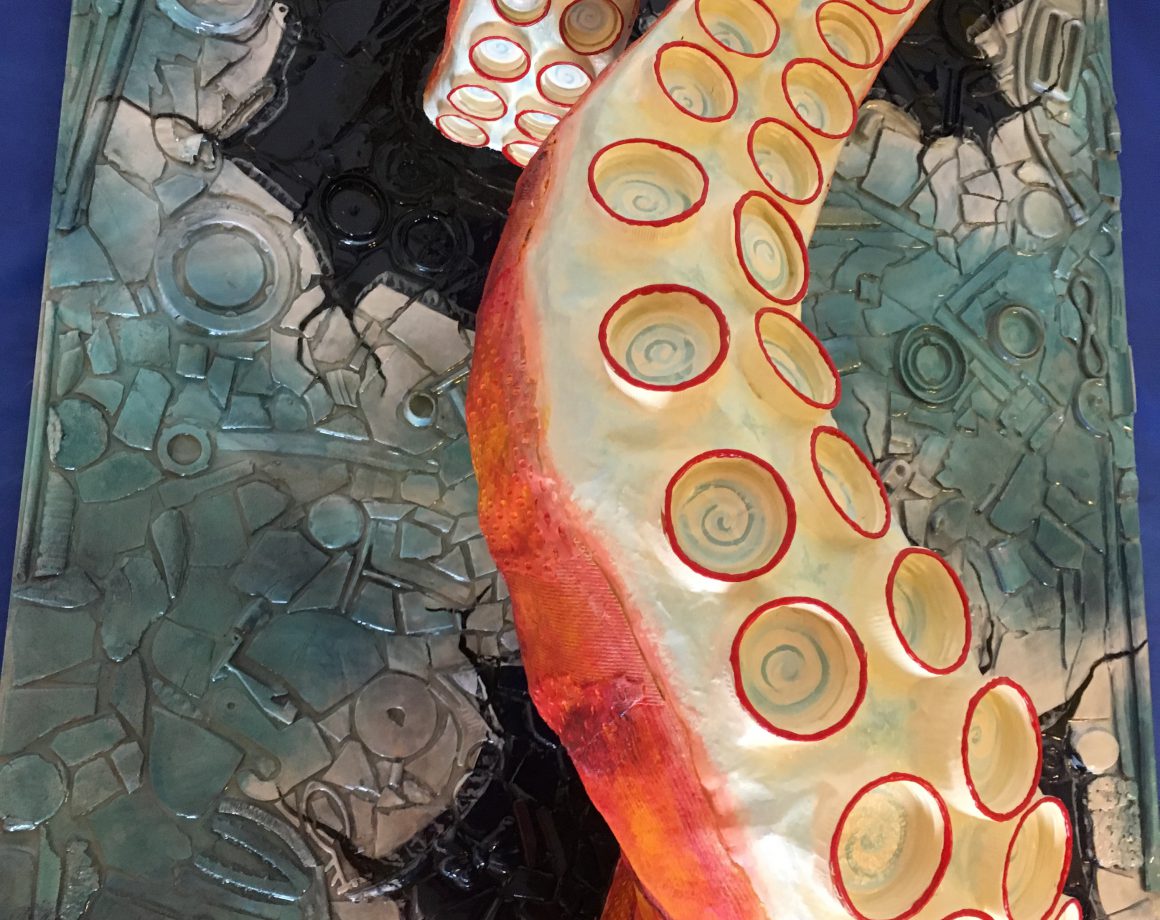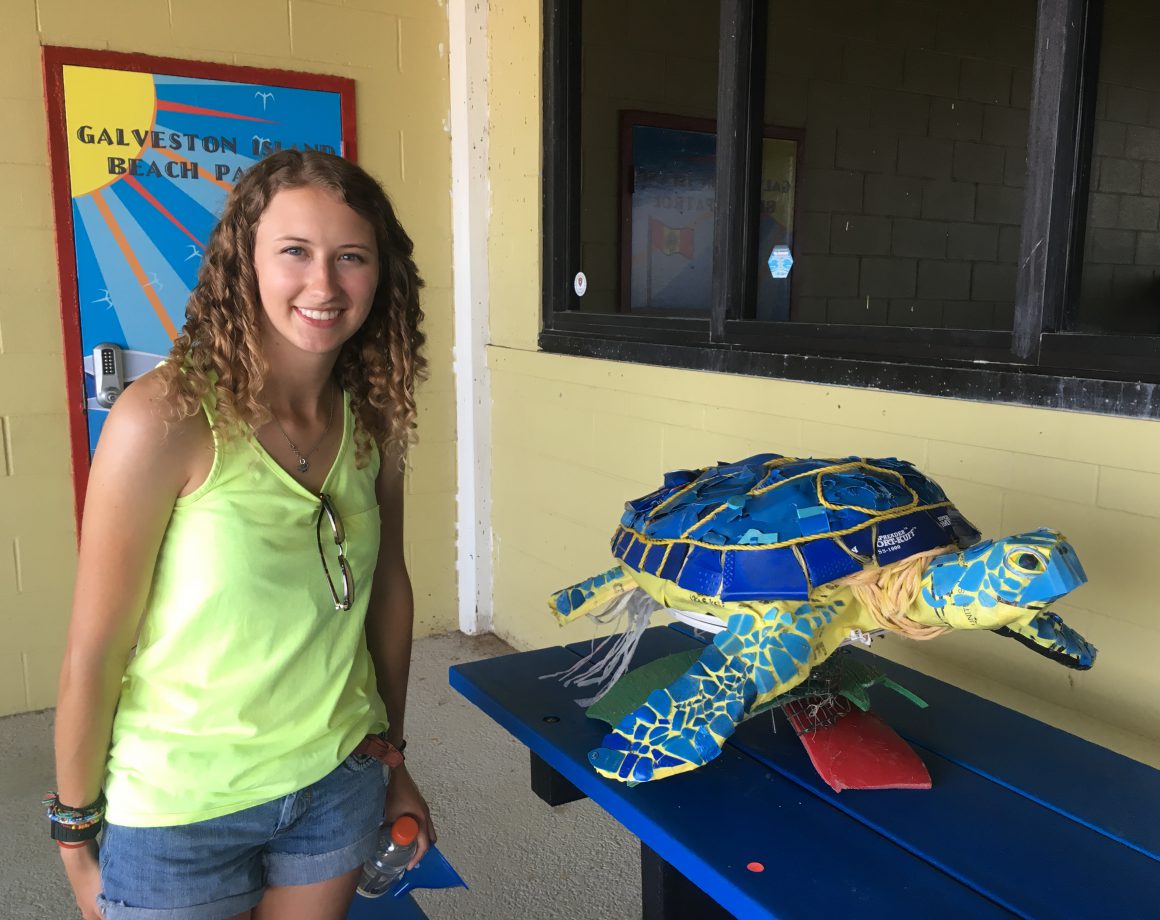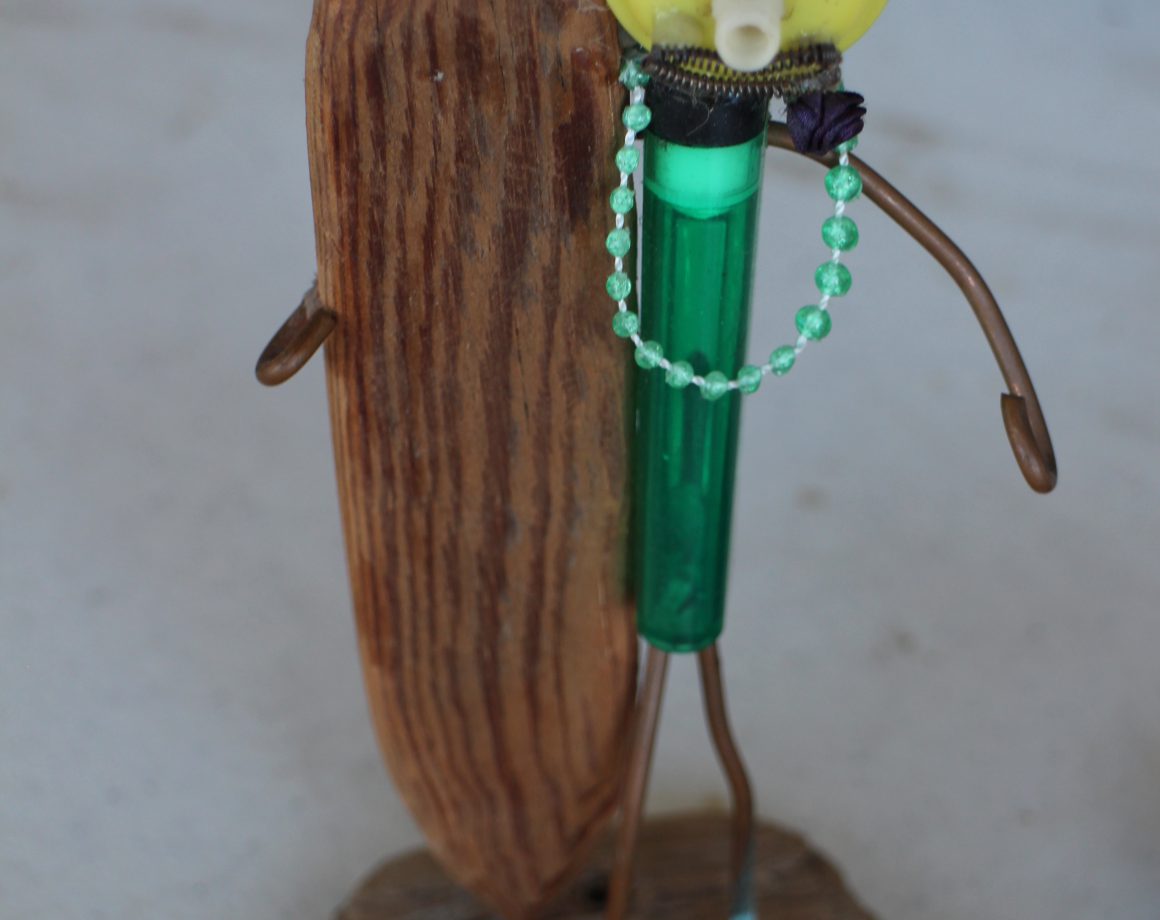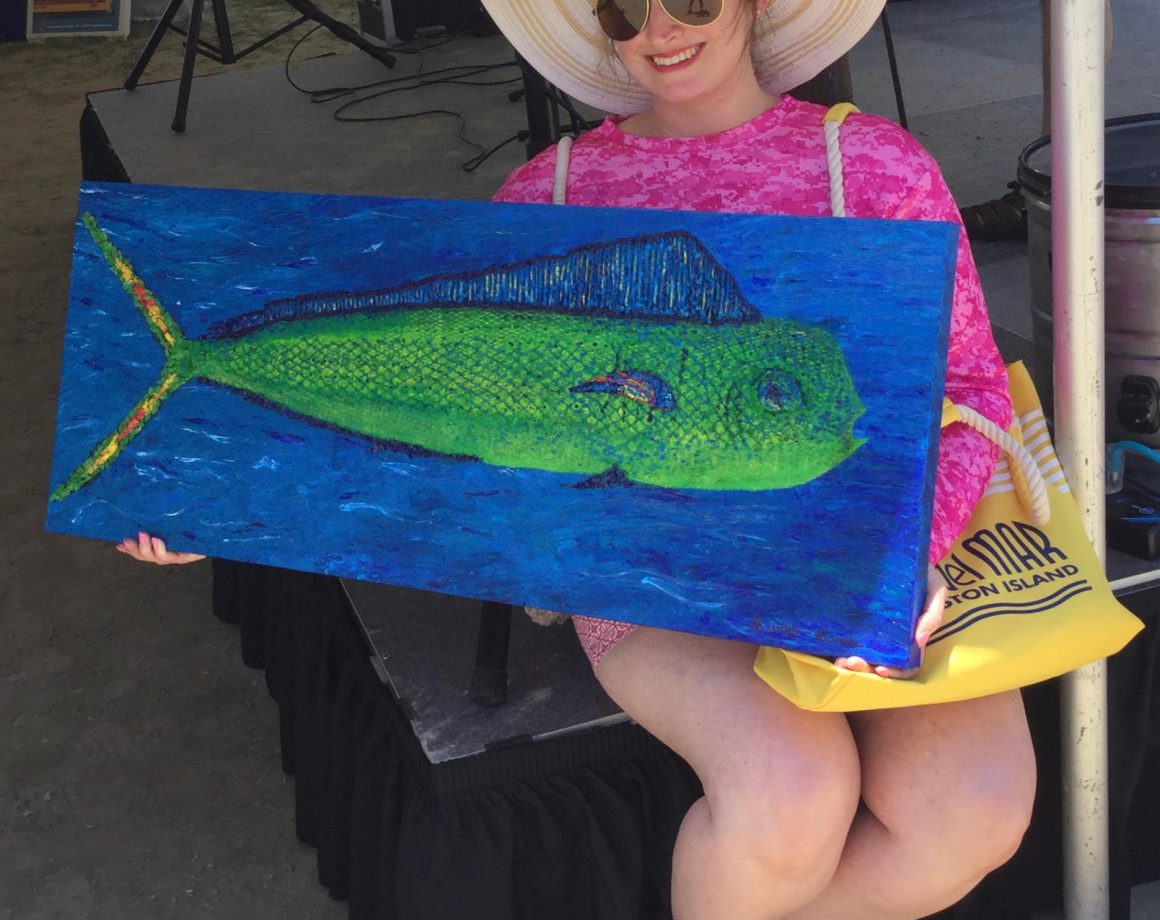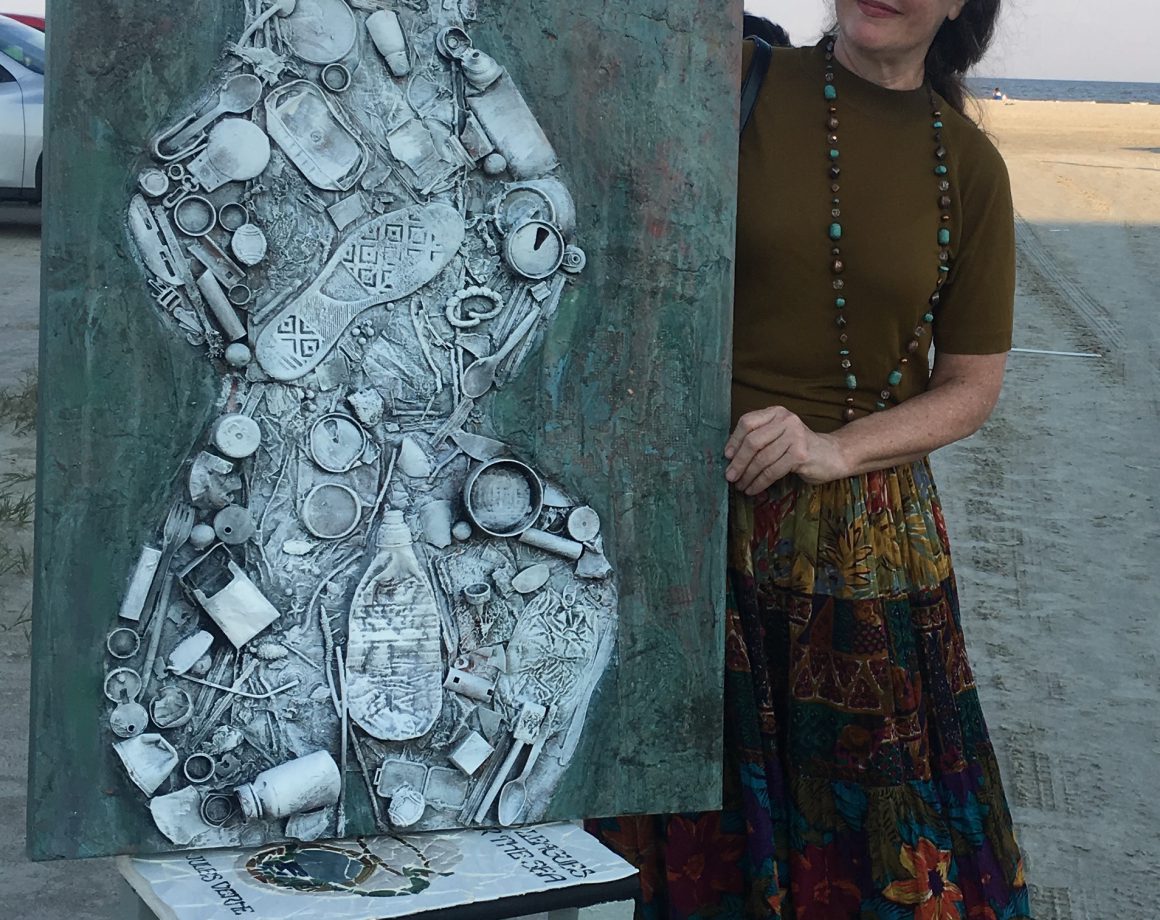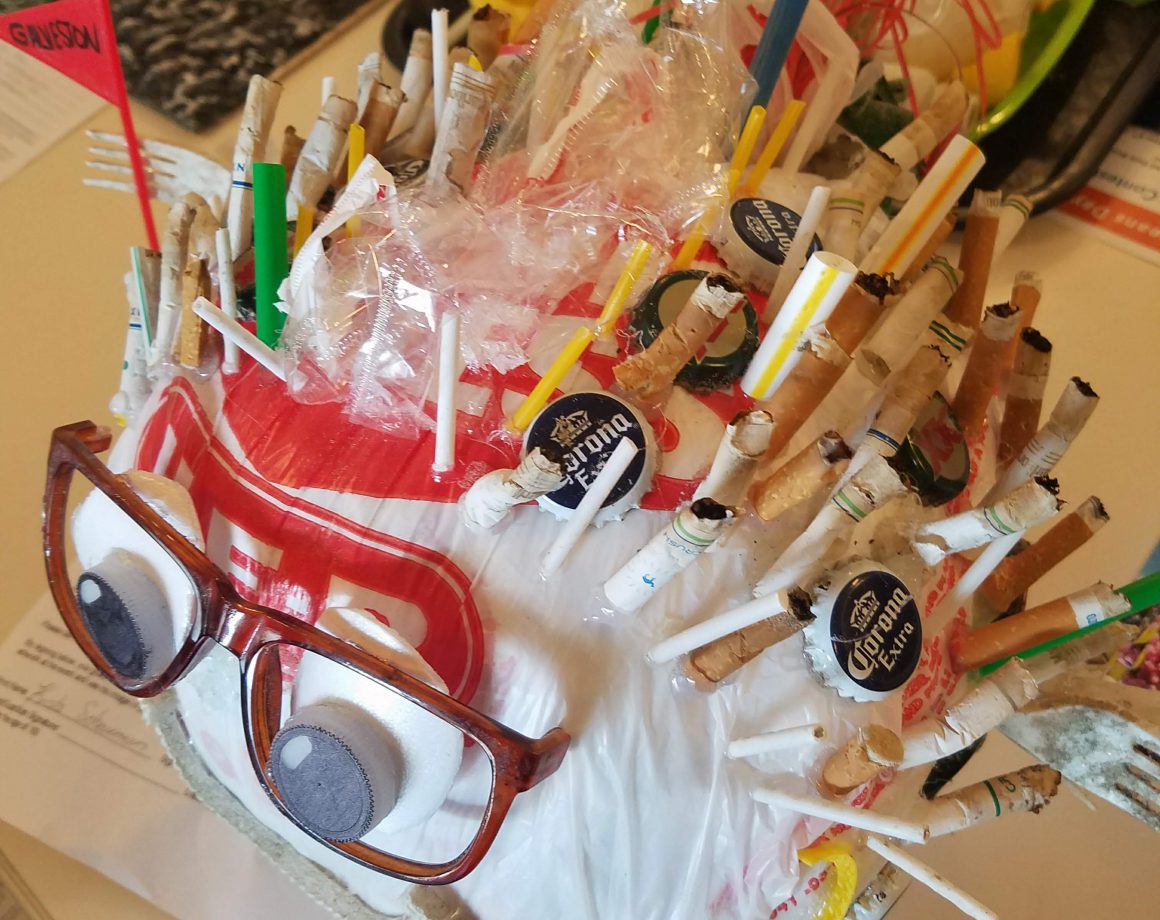 Contest Guidelines and Information
Artwork must be submitted by September 23, 2022!
Contest Guidelines:
Open to ocean-lovers of all ages. Artists may use the medium of their choice. Artwork should consist primarily of non-glass debris that could otherwise end up in our ocean. If Galveston receives Sargassum this year, that material may also be used to showcase the benefits of Sargassum. Artwork should not exceed 3'H x 3'L x 3'W.
LIMITE ONE SUBMISSION PER ARTIST. Artwork will be displayed and judged at the Galveston Art League. Prizes will be awarded to the 1st place entries in the following age categories: Children (under 18 yrs) and Adults (over 18 yrs).

Submission Instructions and Fees:
Art pieces may be submitted between June 4th – Sept. 23rd from 8am-5pm Monday – Friday at the Artist Boat Headquarters (13330 Settegast Rd, Galveston, Texas 77554). Digital submission required for each entry (must include 1 photo for hanging art or 2 photos for 3-D freestanding art) by September 23rd. Email digital submission to Kelsey Malan. Fee per entry: Adults: $25; Children: (under 18) $15. Click the button below to register.
To see more pictures of previous Marine Debris Art, visit our Facebook page!
Marine Debris Art Contest
GRAND PRIZE $2,000 CASH
Registration is open June 4, 2022, until September 1, 2022!
Artists and ocean-lovers of all ages can submit pieces to display at the art gallery. Art pieces are comprised primarily of marine debris and demonstrate the effects aquatic trash can have on our oceans and the life that depends on them. During the art show, our judges will view all submissions, and you can get in on the fun too!
Visitors can cast their vote for their favorite piece to help determine the People's Choice Award! View the entries at the Galveston Art League.
Registration is open from now until September 1, 2022. Art pieces must be brought to Artist Boat (13330 Settegast Road, Galveston, TX 77554) by September 23rd. The judging and viewing of the art pieces will be held on October 8, 2022, at the Galveston Art League.
Viewing and judging are held on October 8th at Galveston Art League (2117a Postoffice St., Galveston, TX 77550). Exhibition will be on display October 8-30, 2022.
Individuals of all ages can register for the art contest.  Register below. Help us keep our beaches clean and pristine!
Sponsored by Latitude 29 Group & Galveston Art League