Marine Debris Art Contest
Turning trash into treasure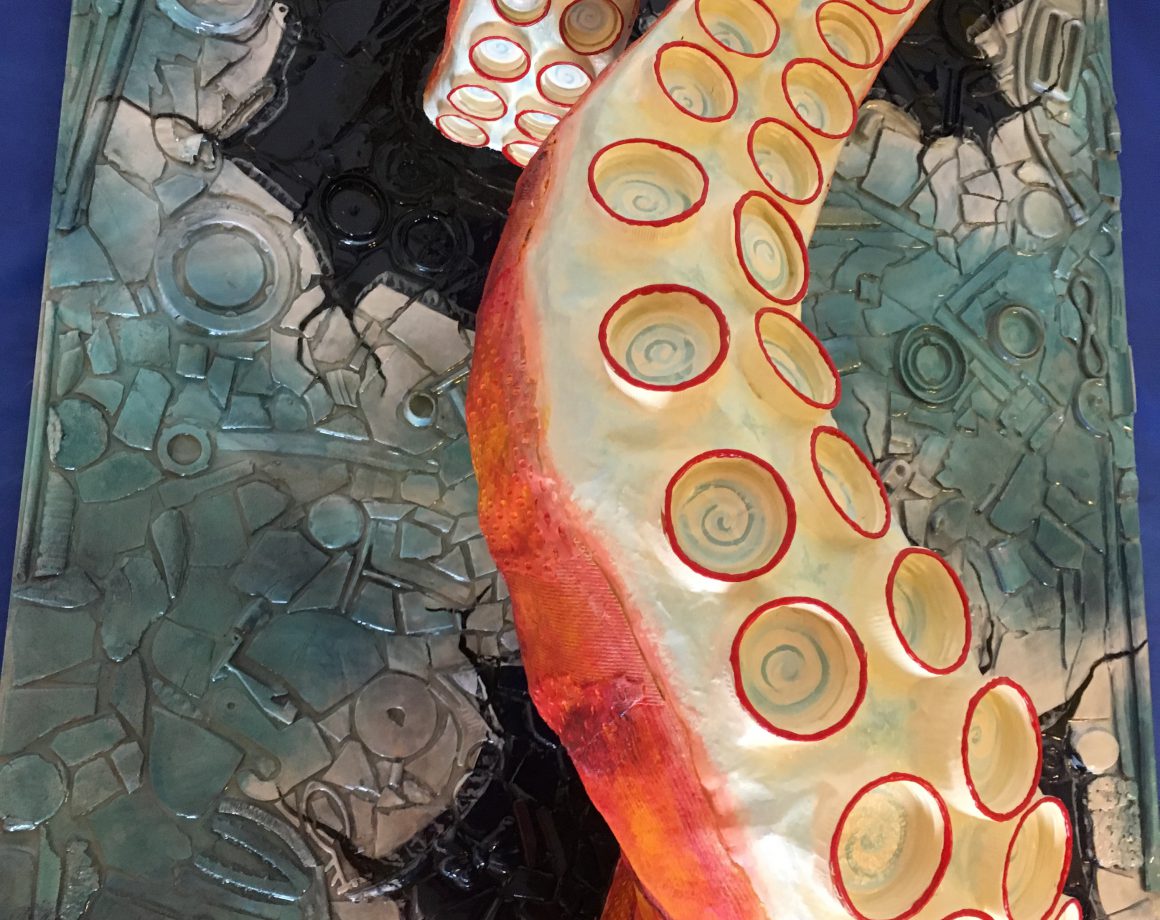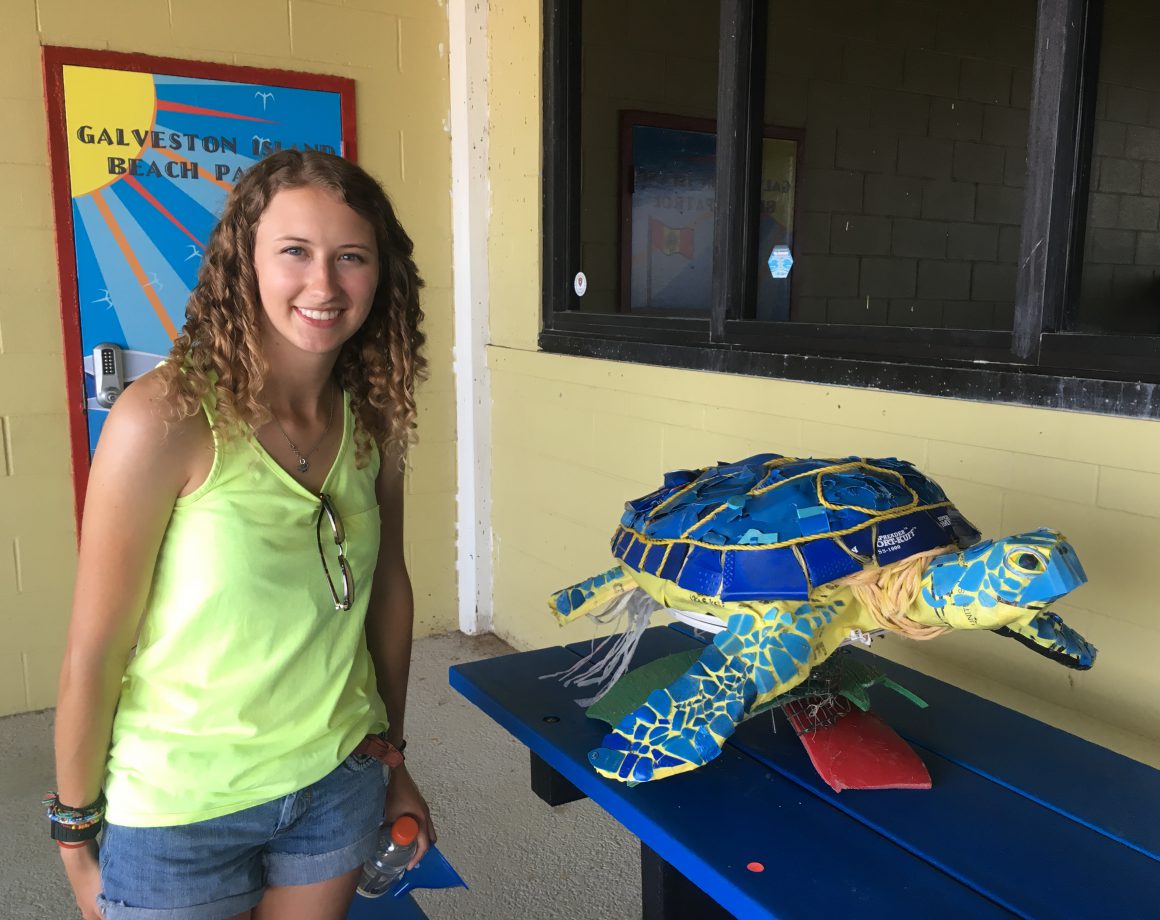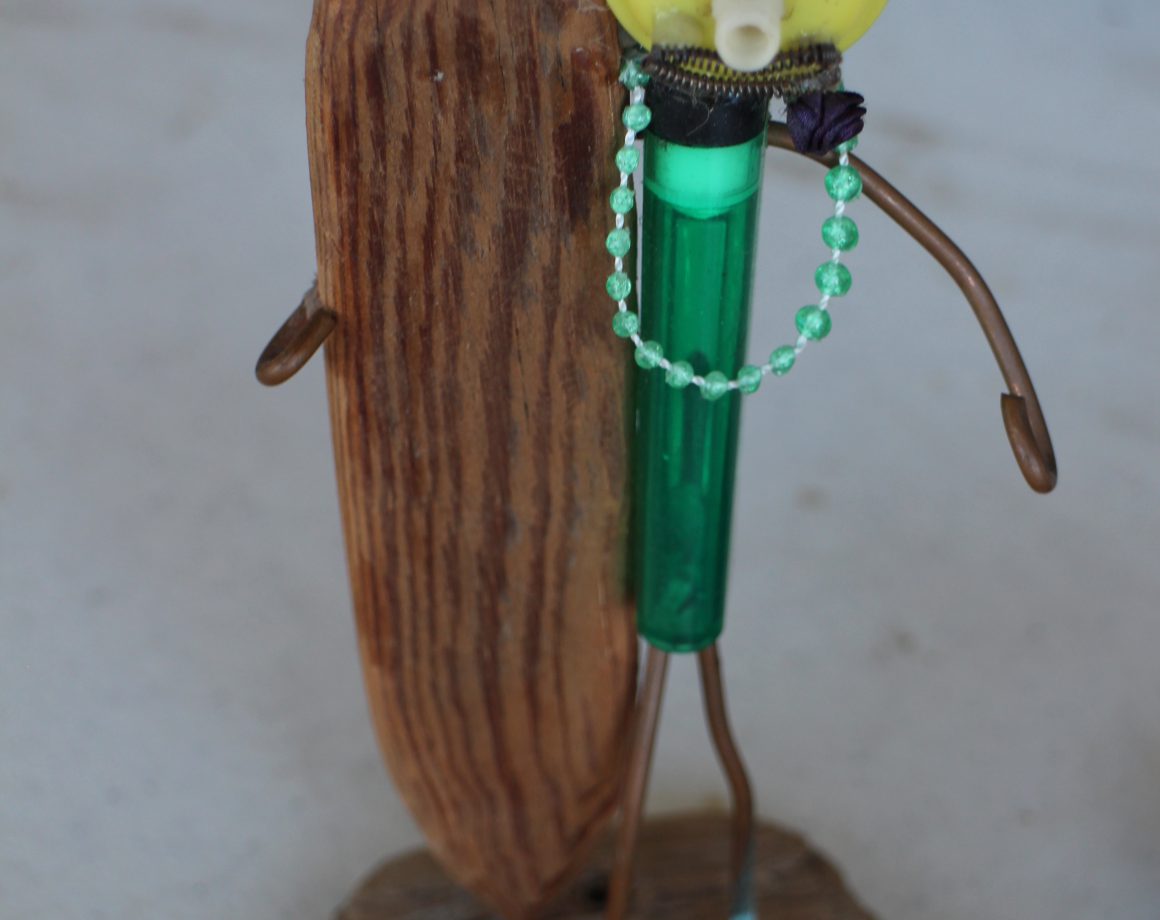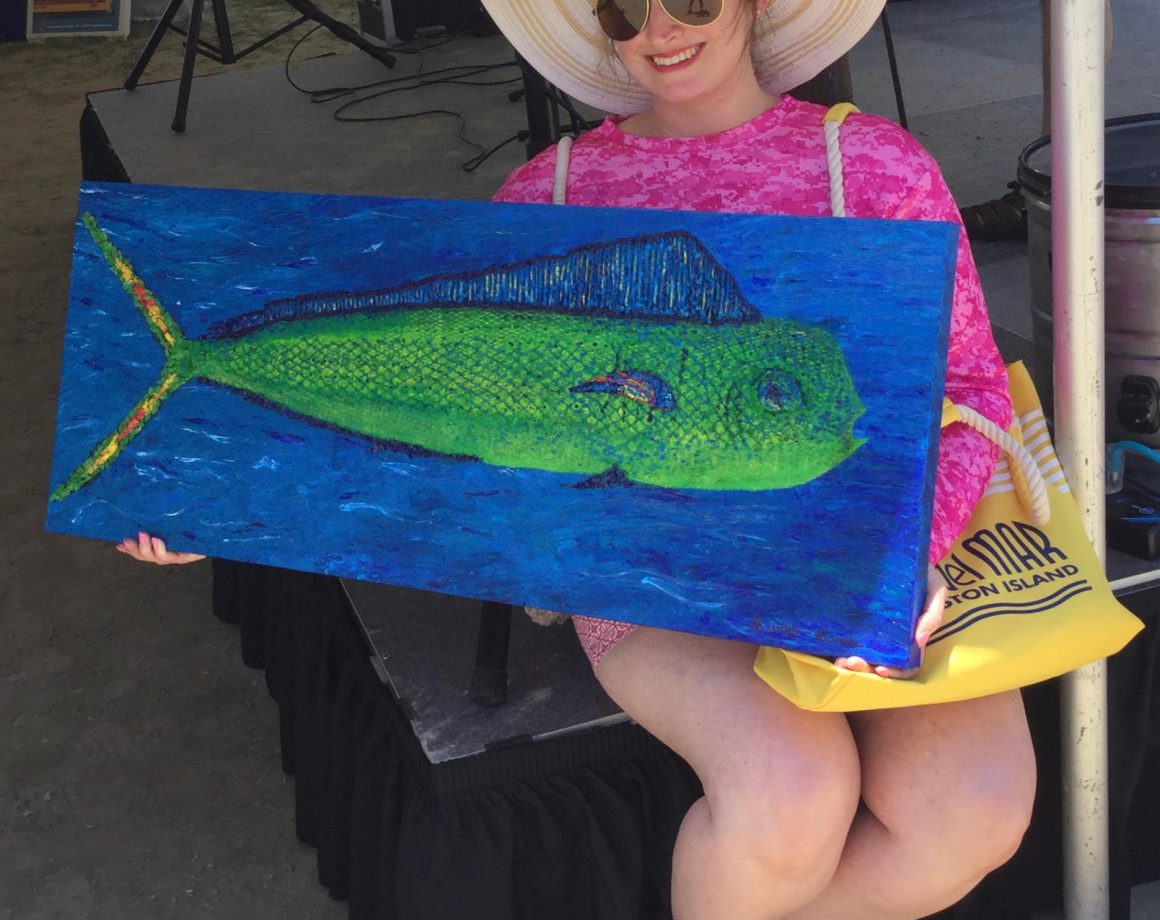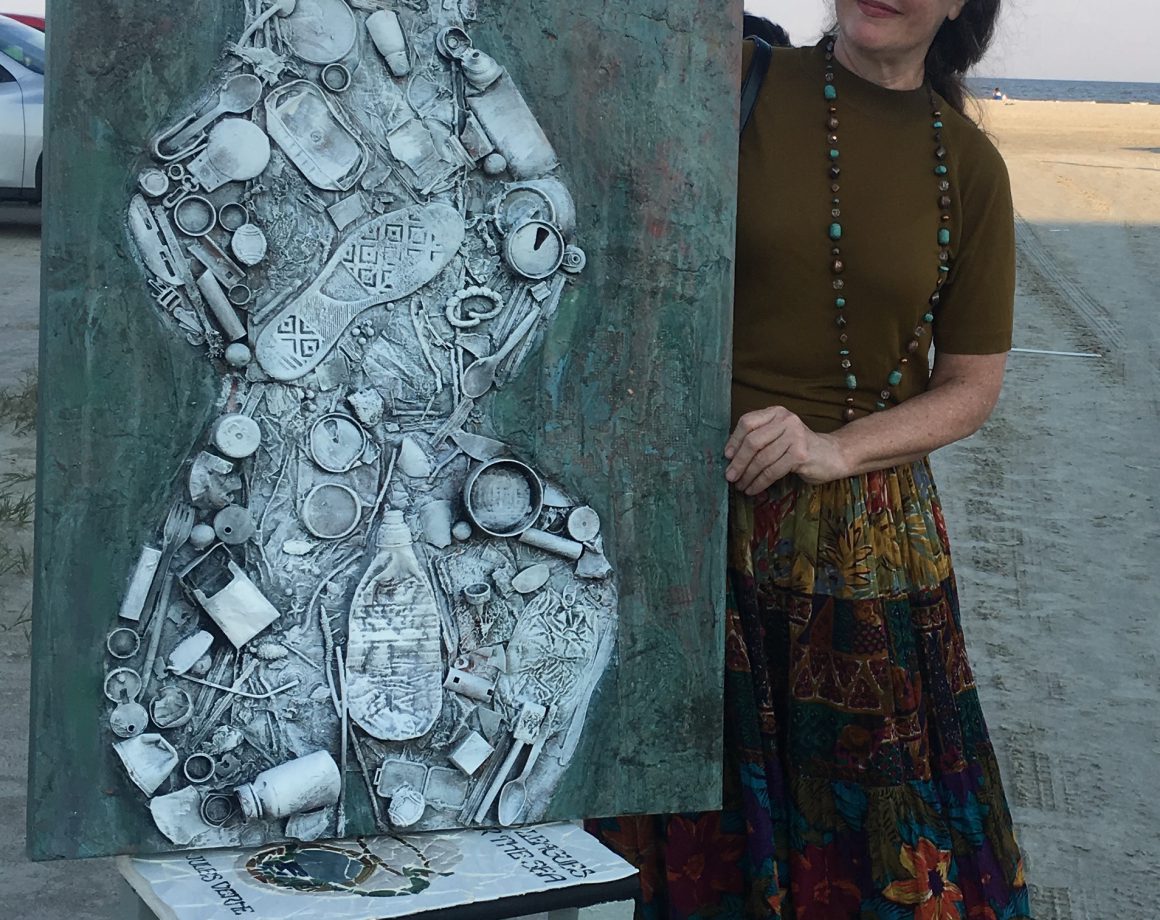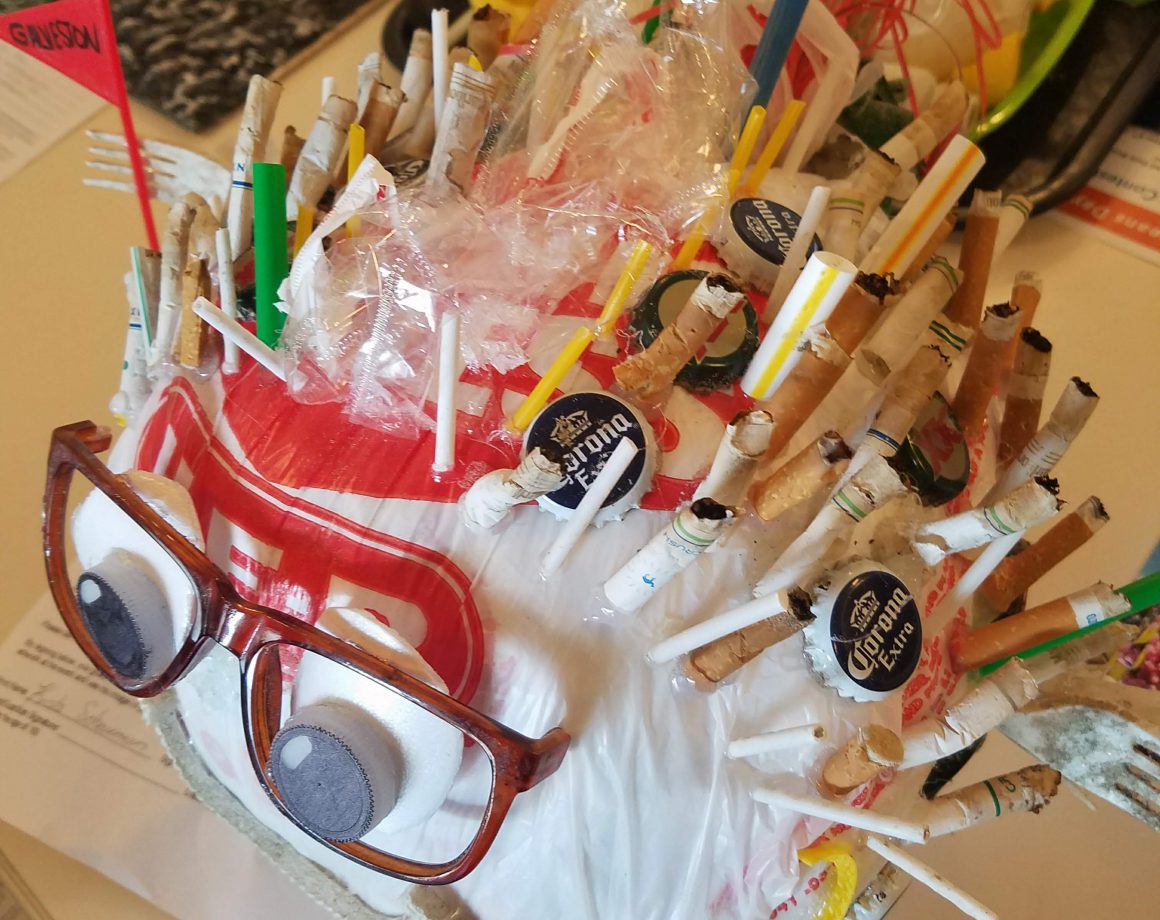 Contest Guidelines and Information
Contest Guidelines:
Open to ocean-lovers of all ages. Artists may use the medium of their choice. Artwork must consist primarily of non-glass marine debris that could otherwise end up in our ocean. Art pieces comprised of purchased products may be disqualified. If Galveston receives Sargassum this year, that material may also be used to showcase the benefits of Sargassum.
Artwork should not exceed 3'H x 3'L x 3'W.  Wall art pieces must include attached hardware required to be hung upon delivery.
This is a judged event and display space may be limited to top scoring art pieces. Disqualified pieces will not be displayed.
Prizes will be awarded to the 1st place entries in the following age categories:
Children (under 18)
Adults (18 and over)
LIMIT ONE SUBMISSION PER ARTIST.
No liquids or live animals may be used as part of the art piece.
Submission Instructions and Fees:
Physical Art pieces may be delivered to the Artist Boat Headquarters (13330 Settegast Rd, Galveston, Texas 77554) during business hours (8:00 am to 5:00 pm) Monday-Friday prior to deadline (TBD).
Photo Submissions are required for each entry and must include: 1 photo for hanging art or 2 photos for 3-D freestanding art. Email digital submission to executive.assistant@artistboat.org.
Fee per entry: Adults $25; Children (under 18) $15.
To see more pictures of previous Marine Debris Art, visit our Facebook page!
Marine Debris Art Contest
Artist Boat's Marine Debris Art Contest welcomes artists and ocean-lovers of all ages to submit art pieces comprised primarily of marine debris.  Art pieces demonstrate the effects that aquatic trash can have on our oceans and the life that depends on them.   Art can be flat pieces or 3-D sculptures (size limits apply).
Currently, our next Marine Debris Art Contest has not been scheduled. Please sign-up for our newsletters to receive announcements of future events and help us keep our beaches clean and pristine!
Sign up for our newsletter below to be notified of our next contest registration.
If interested in being an Art Gallery Display Partner or a Prize Sponsor, please send an email to executive.assistant@artistboat.org.