Artist Boat World Ocean Day Festival
World Ocean Day will be held June 10, 2023
Revitalization: Collective Action for the Ocean
The ocean connects, sustains, and supports us all. Yet its health is at a tipping point and so is the well-being of all that depends on it. As the past years have shown us, we need to work together to create a new balance with the ocean that no longer depletes its bounty but instead restores its vibrancy and brings it new life.
Together we can shed light on the communities, ideas, and solutions that are working together to protect and revitalize the ocean and everything it sustains.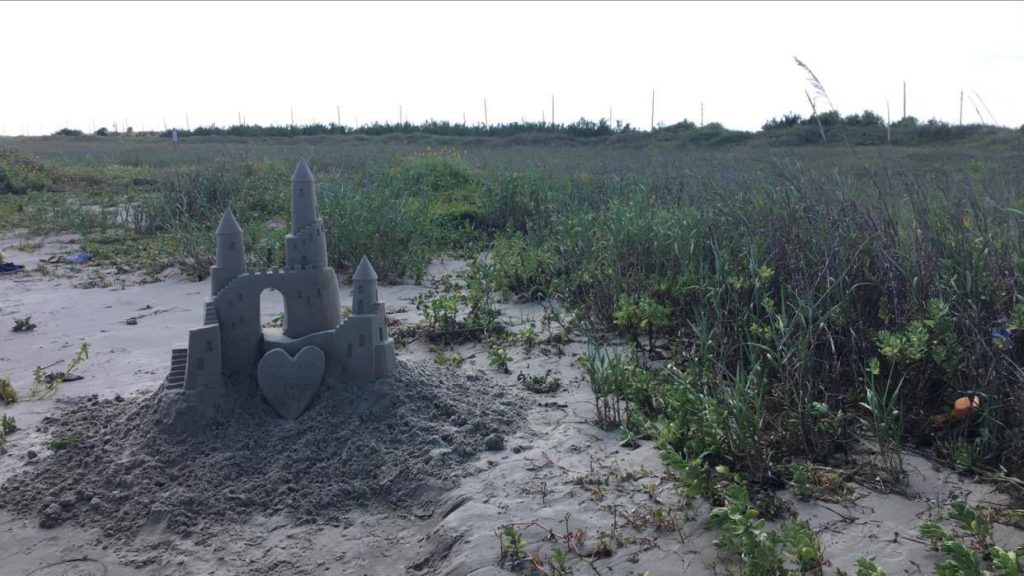 World Ocean Day Festival
World Ocean Day is the UN-recognized day of ocean celebration and action.
All around the globe individuals and groups use the day to celebrate, learn about, and do their part to help the ocean. Local, regional, and state organizations will come together to provide engaging activities to help visitors understand the human connection to the ocean.
Join us at the Artist Boat World Ocean Day Festival on June 10, 2023.
Bring your friends and family and join us in celebrating the ocean right on its doorstep!
"Every time I slip into the ocean, I feel like I am going home" – Sylvia Earle
Will you join us in 2022?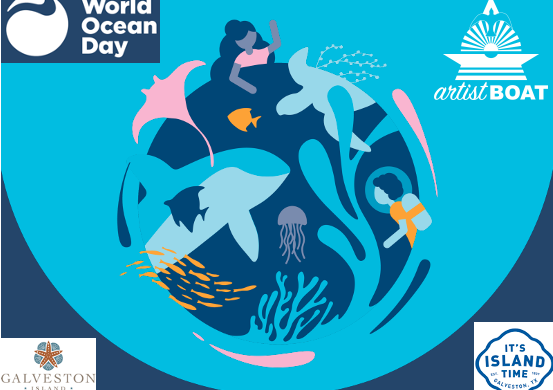 Host a Booth for your Business
Do you have a sustainable, eco-friendly, or ocean-related business that needs to spread the word about your amazing products or services? For a chance to get the word out about your business, host a booth as a partner at Artist Boat World Ocean Day. Booths are free for nonprofit organizations!
About World Ocean Day
On World Ocean Day, people around our blue planet celebrate and honor the ocean, which connects us all. Get together with your family, friends, community, and the planet to start creating a better future. Working together, we can and will protect our shared ocean. Join this growing global celebration on June 8th!
WHY CELEBRATE WORLD OCEAN DAY?
A healthy world ocean is critical to our survival. Every year, World Ocean Day provides a unique opportunity to honor, help protect, and conserve our world's shared ocean. The ocean is important because it:
Generates most of the oxygen we breathe
Helps feed us
Regulates our climate
Cleans the water we drink
Offers a pharmacopoeia of medicines
Provides limitless inspiration!
NOW EACH OF US CAN GIVE BACK
Participate in a World Ocean Day event or activity this year and help protect the ocean for the future. It's up to each one of us to help ensure that our ocean is healthy for future generations. World Ocean Day allows us to:
Change perspective – encourage individuals to think about what the ocean means to them and what it has to offer all of us with hopes of conserving it for present and the future generations.
Learn – discover the wealth of diverse and beautiful ocean creatures and habitats, how our daily actions affect them, and how we are all interconnected.
Change our ways – we are all linked to, and through, the ocean! By taking care of your backyard and helping in your community, you are acting as a caretaker of our ocean. Making small modifications to your everyday habits will make a difference, and involving your family, friends, and community will benefit our blue planet even more! SEE OUR FACT SHEET
Celebrate – whether you live inland or on the coast, we are all connected to the ocean. Take the time to think about how the ocean affects you, and how you affect the ocean, and then organize or participate in activities that celebrate our ocean.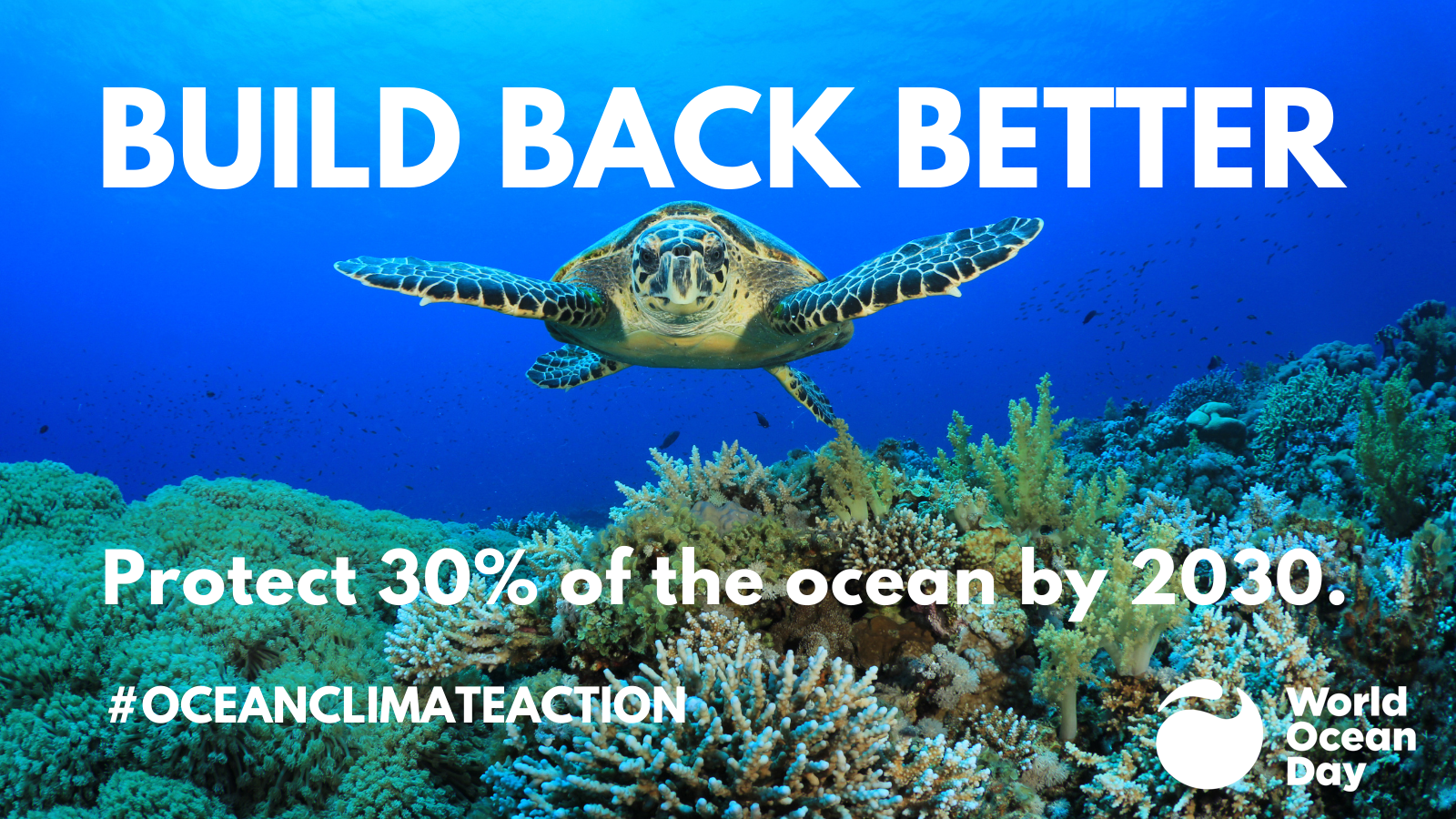 This year, World Ocean Day continues to support the Conservation Action Focus movement to protect 30% of the ocean by 2030. 
Click the button below to learn more about this movement and sign the petition
Share this petition with your friends! Use the social media tags: #30×30 & #OceanClimateAction
Location and Price
The Artist Boat World Ocean Day Festival is held at R.A. Apffel East Beach Park, at the far eastern tip of the island, Saturday, June 10th, from 11 am – 4:30 pm. The address is 1923 Boddeker Rd., Galveston, TX 77550. To learn more about the venue click here >>>
The Festival is FREE. However, East Beach parking fees will apply. ($15/Car All Day)
This park is located right next a birding hotspot on the island! To learn more about the East End Lagoon Nature Preserve click here >>>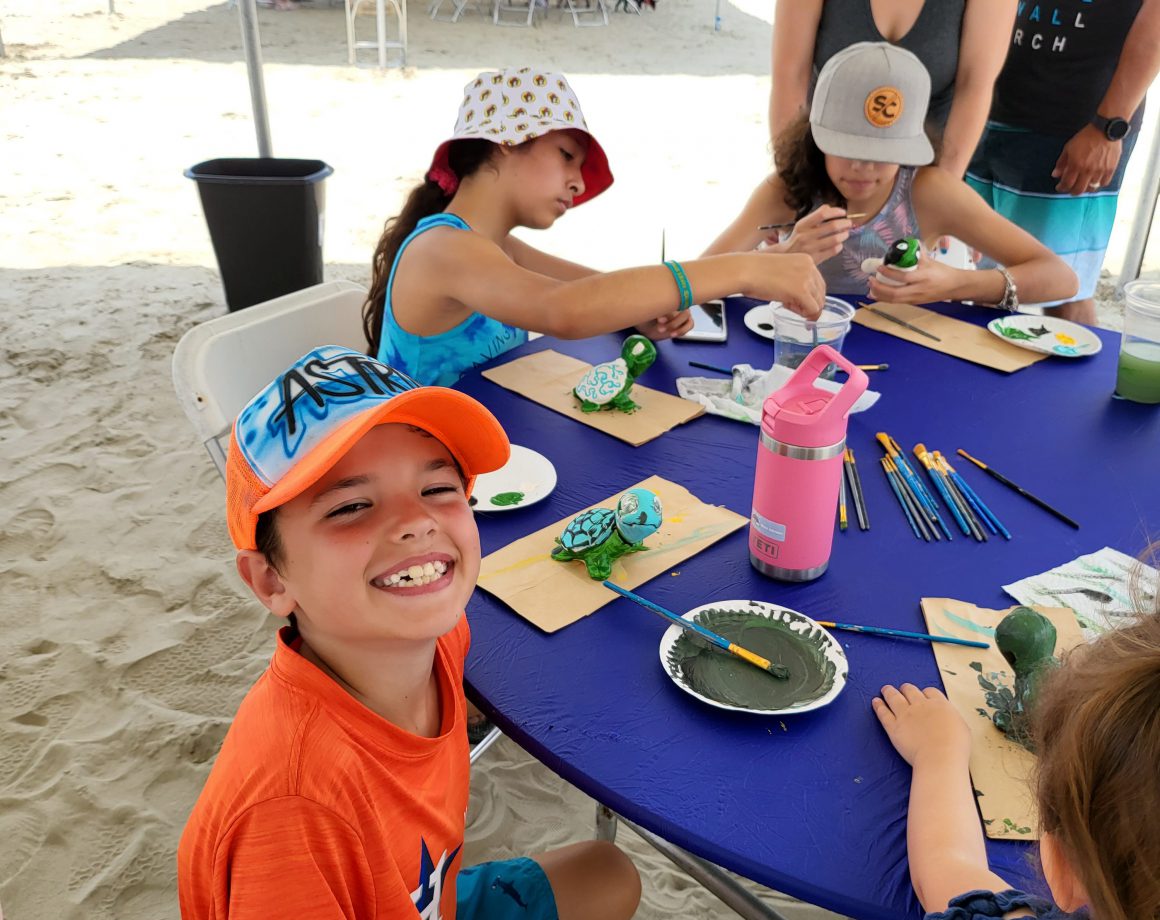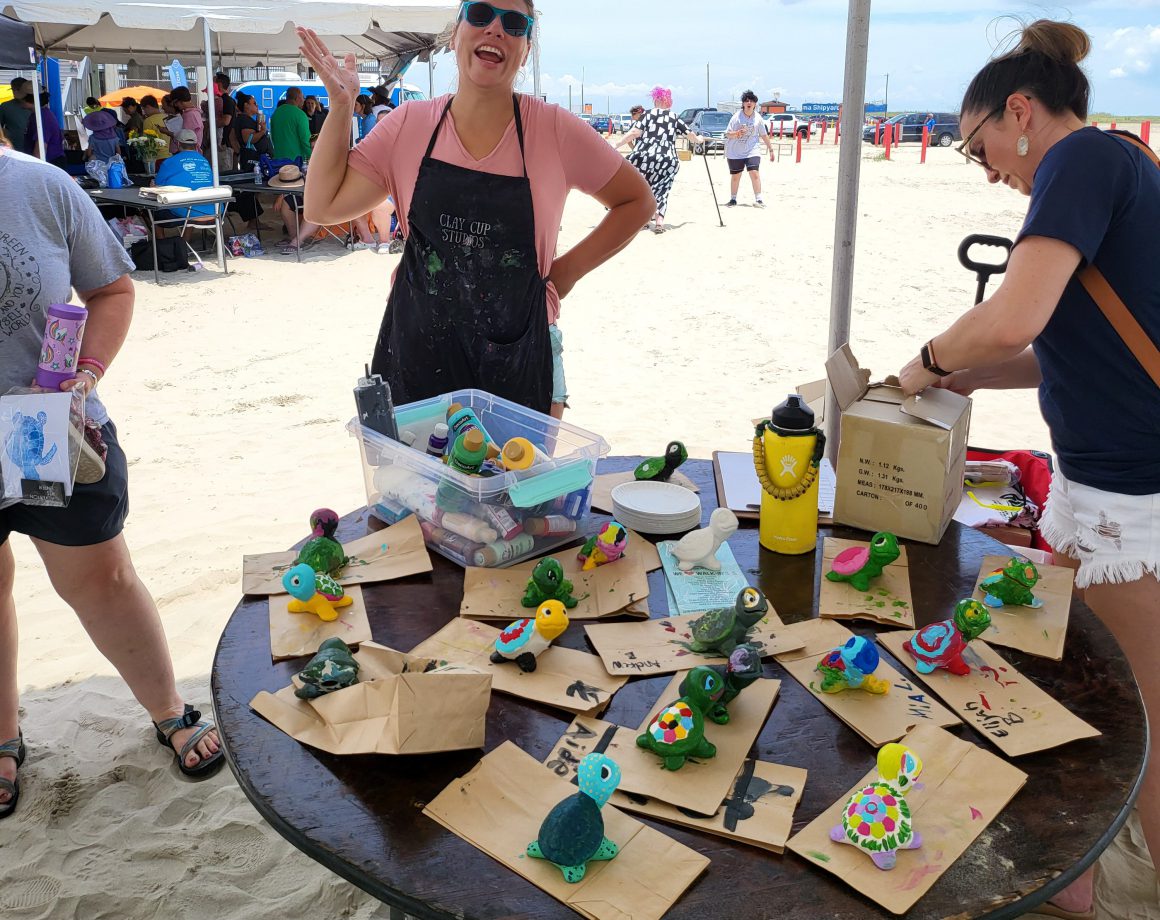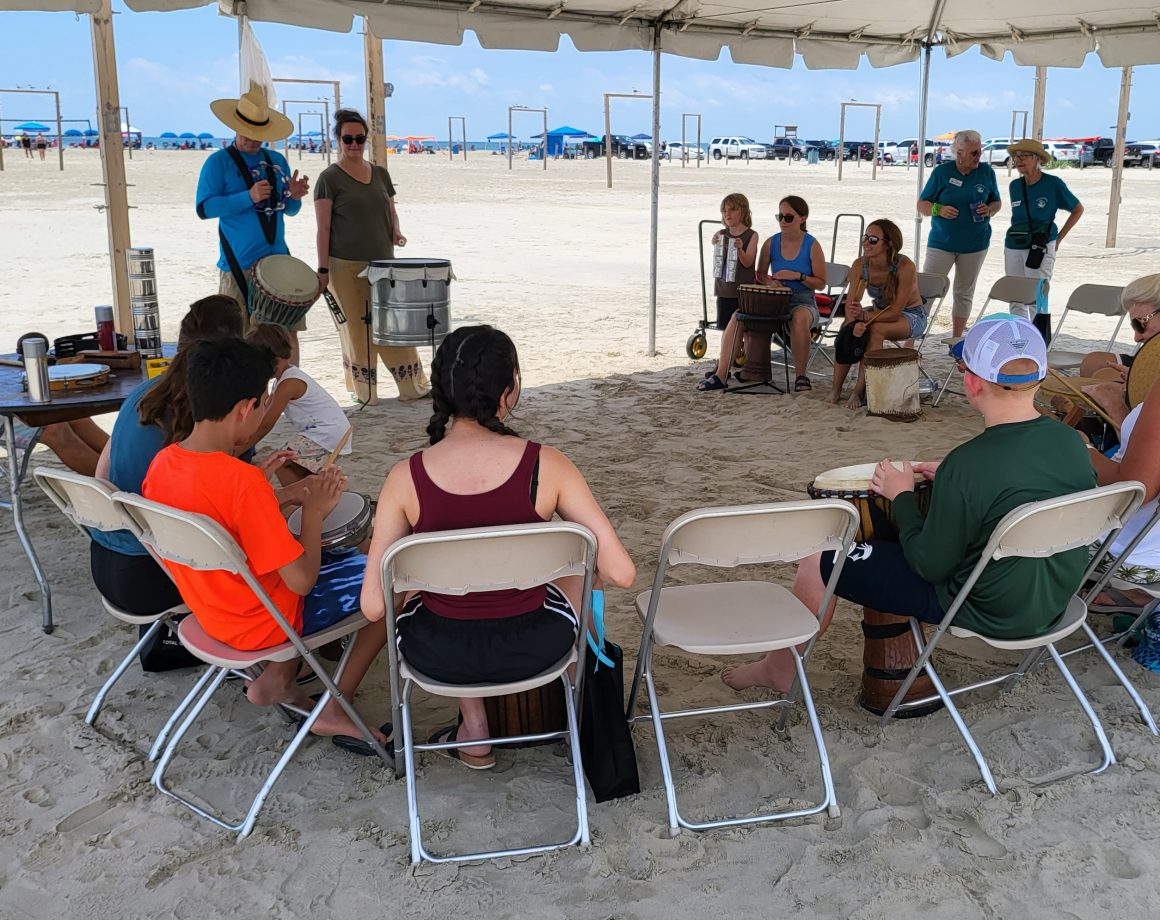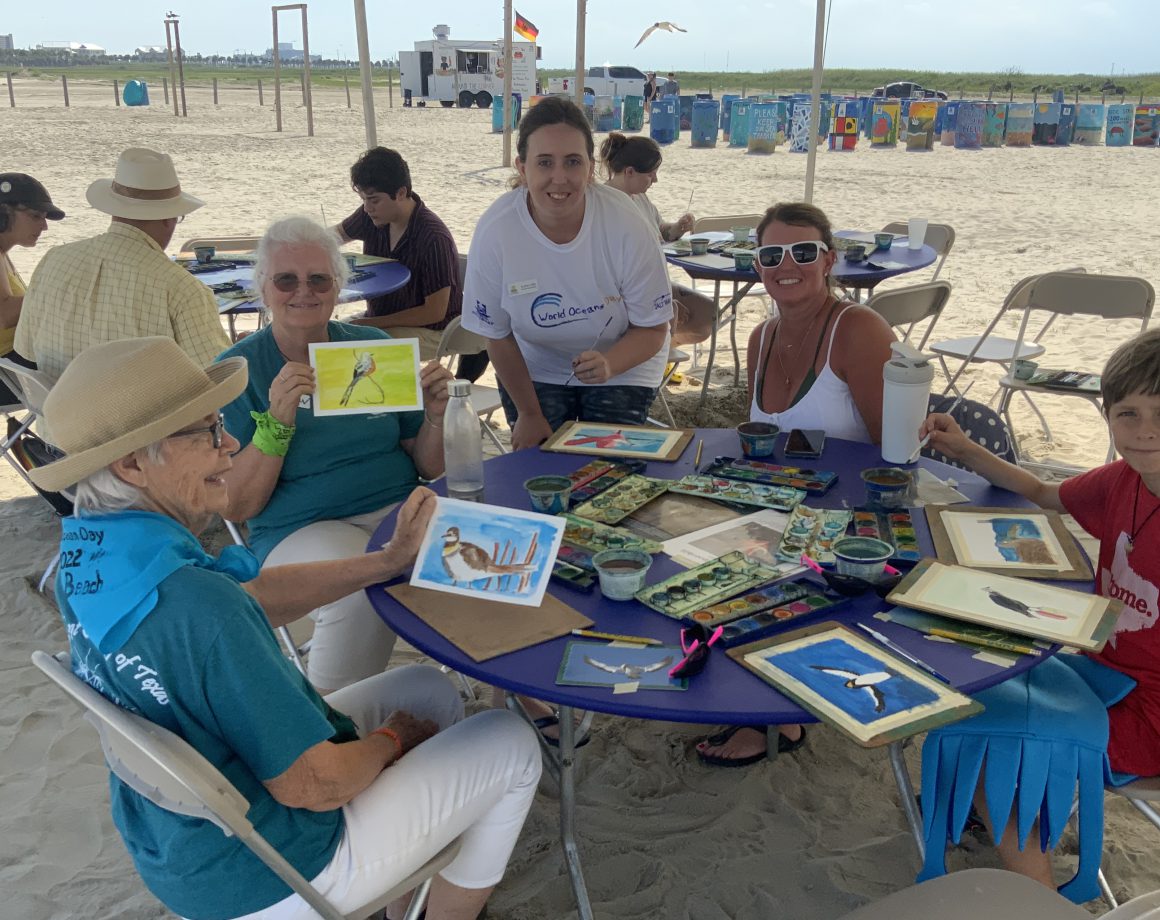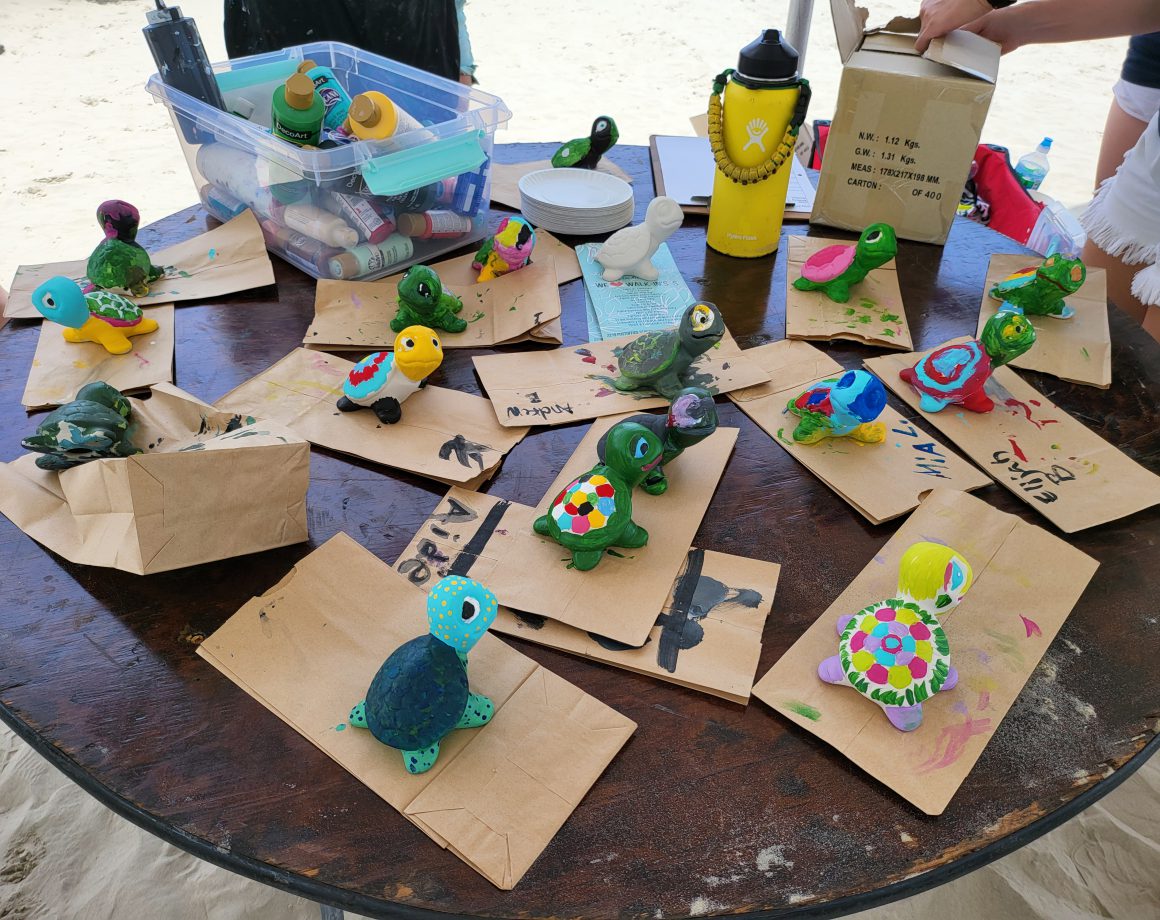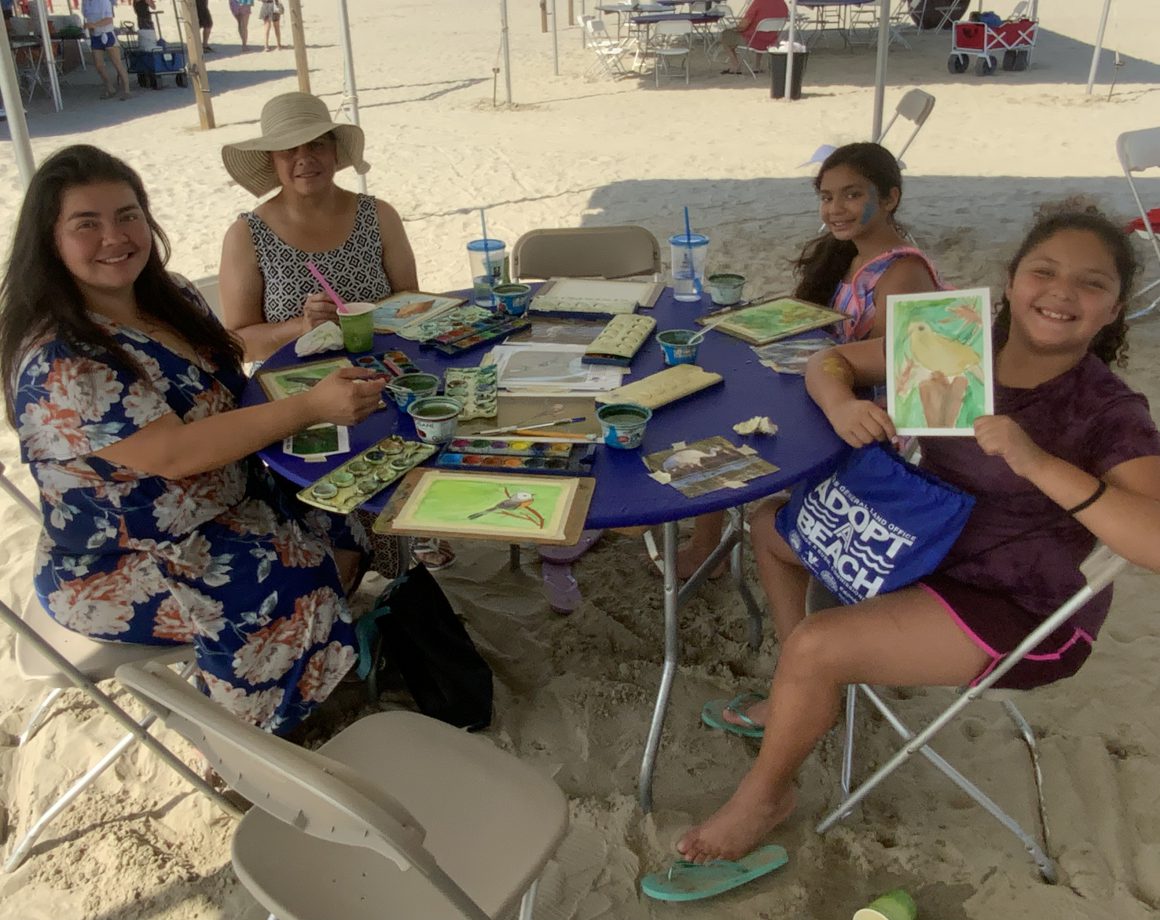 Workshops for Kids
FREE FOR ALL AGES
Get involved in Artist Boat World Ocean Day Festival workshops!
Ocean-lovers of all ages can join in on a workshop on the beach. There will be four workshop tents where you can participate in a variety of workshops. These will be announced soon! Last year the five different workshops were turning trash into treasure with the creation of marine debris art with famous artist Jesus Toro Martinez, producing printings with Paige Hudson of images of original art onto a reusable tote bag, newspaper & more, painting a turtle with Clay Cup Studios, joining local artist Karissa Laffey in making a watercolor portrait of an animal, or partaking in drum circle with a selection of percussion instruments.
Registration opens soon! Workshops will take place at the festival on June 10, 2023, at East Beach.  Interested in registering your child for a workshop?
Beautify the Bucket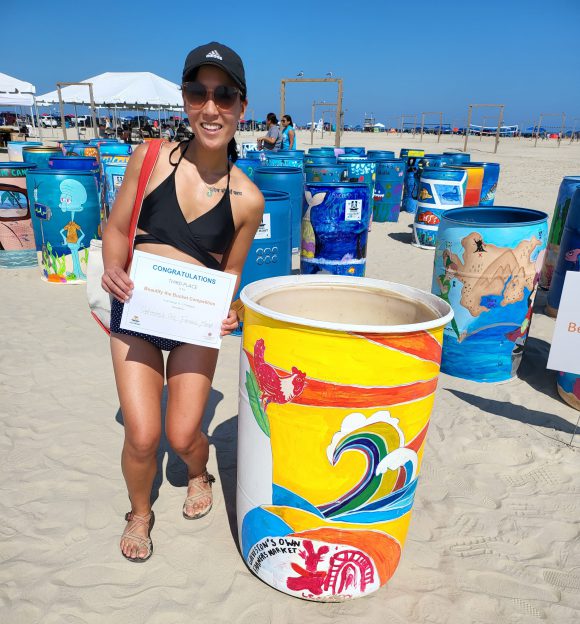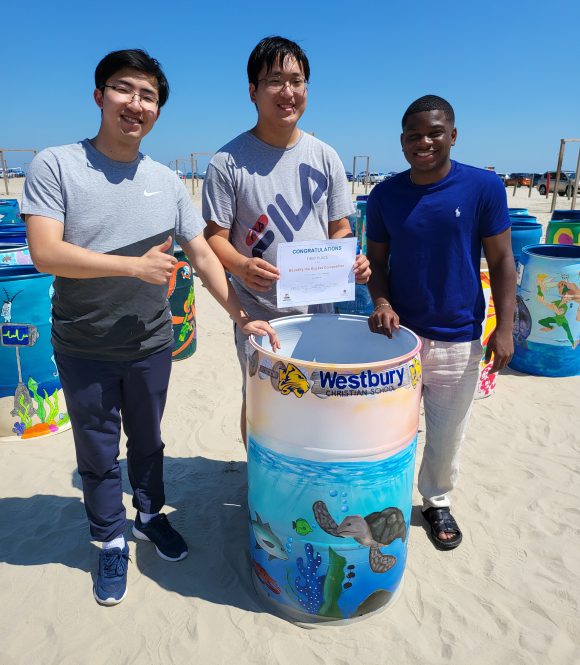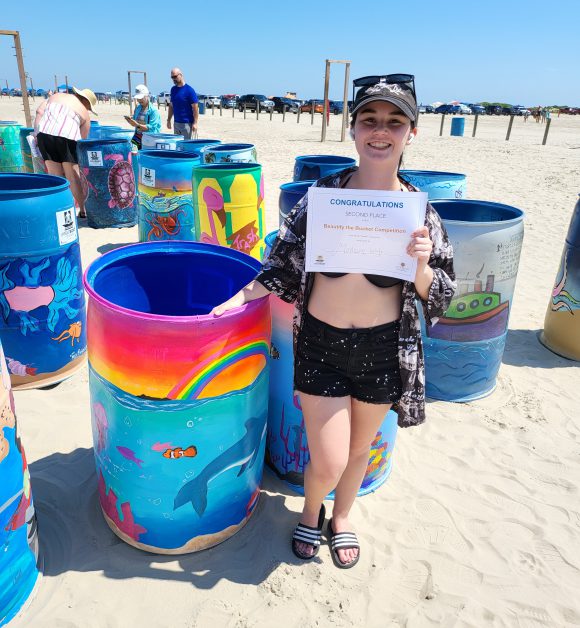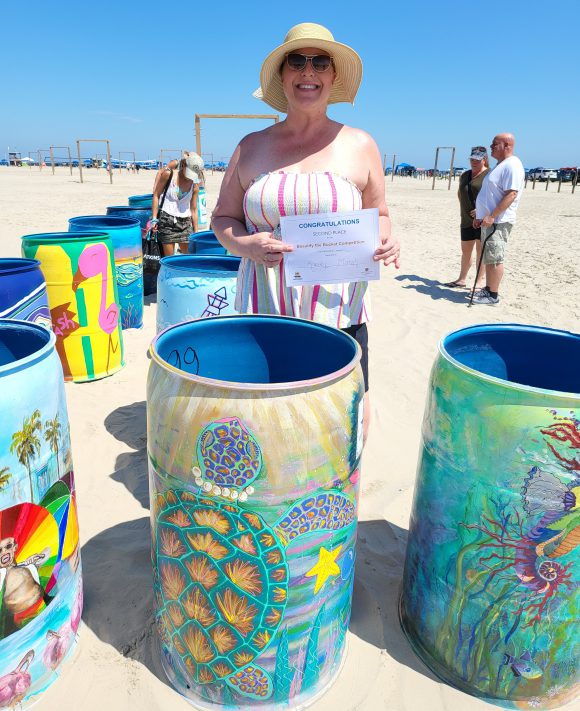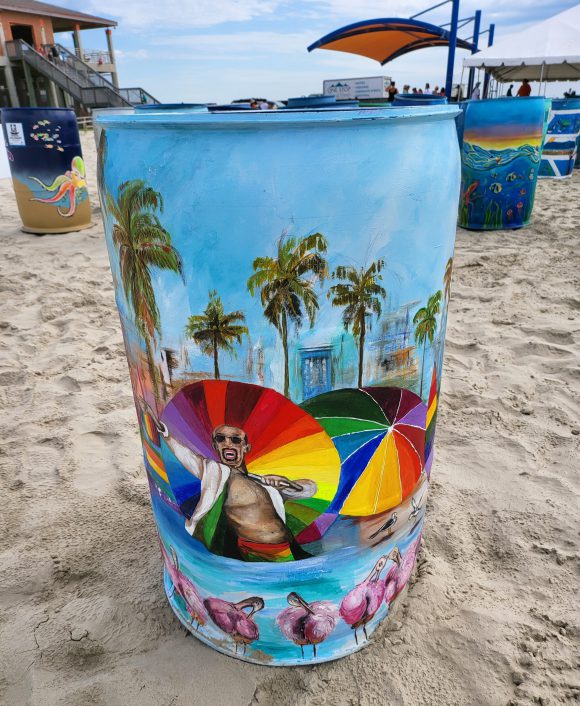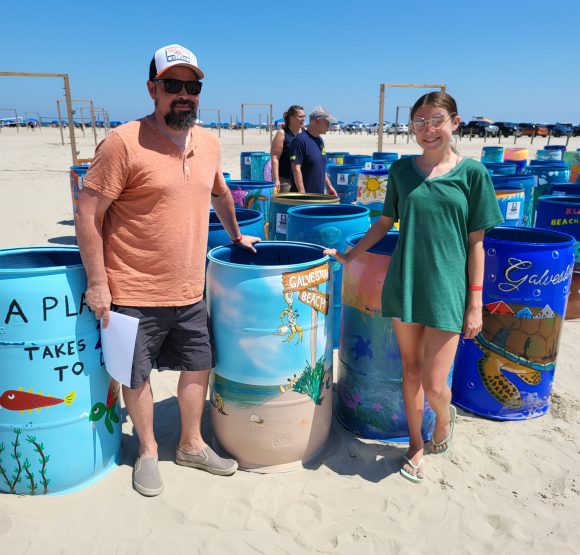 Beautify the Bucket Art Competition registration is open from March 1 – May 1!
Help Artist Boat beautify the trash receptacles along Galveston beaches to enhance the views of the beach and catch the eye of visitors.
Your beautiful and clever artwork helps to increase the proper use of the trash receptacles in our Beautify the Bucket Art Competition. Together we can all help to reduce marine debris!
Registration opens soon!  Judging & display occurs on June 10, 2023, at East Beach during the Artist Boat World Ocean Day Festival in Galveston, TX. Winners are announced at 3:00 pm.
Trash Barrels are limited and are distributed on a first-come, first-serve basis. $20 registration fee.
Help keep our beaches clean and pristine!
Learn more and register using the button below.