ARTIST BOAT RAISES $1.4 MILLION TO CONSERVE WEST GALVESTON ISLAND LAND
Approximately 65 acres once slated for Anchor Bay development to be preserved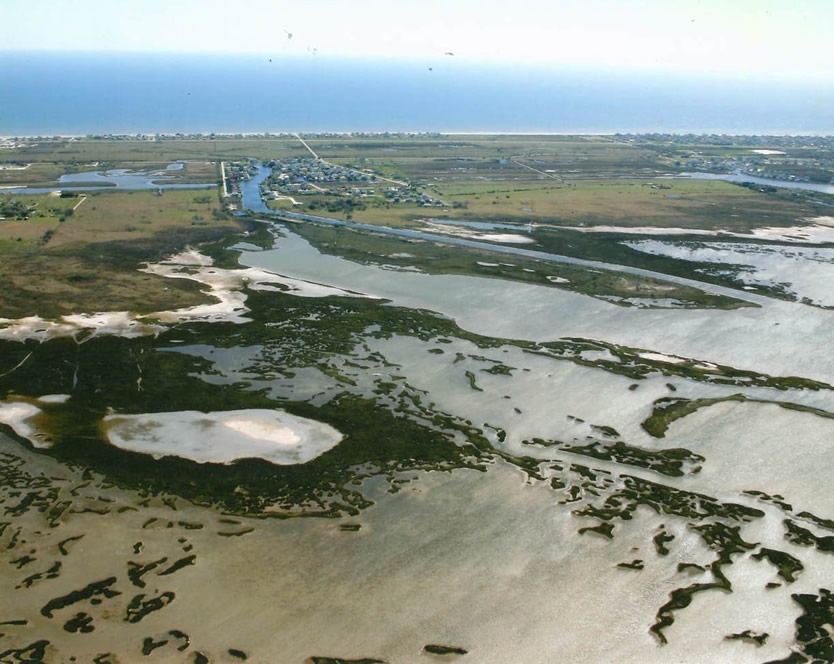 Artist Boat has secured more than $1.4 million in federal, state and local funds and in-kind matches to acquire and conserve approximately 65 acres of coastal habitat on Galveston Island's West End. The property is part of the 285-acre proposed Anchor Bay canal subdivision. The acquisition will expand Artist Boat's Coastal Heritage Preserve conservation area to approximately 665 acres.
Funding for the acquisition is made possible through a partnership with Texas Parks and Wildlife Department (TPWD), which applied for and received $1 million from the U.S. Fish and Wildlife Service's National Coastal Wetlands Conservation Grant Program (NCWCGP).  Artist Boat rallied more than $400,000 of local contributions towards the project.  This is the second time TPWD and Artist Boat have partnered and successfully been awarded NCWCGP funds for acquisition at the Coastal Heritage Preserve.
Artist Boat expects to complete the acquisition later this year after it raises the final $50,000 required for the project's local match.
Artist Boat Executive Director Karla Klay said, "Coastal wetland habitat conservation is critical. These areas give people a peaceful sanctuary where they can enjoy and learn about nature and our coastal habitat. Adding this acreage helps move towards the goal of ensuring that the Coastal Heritage Preserve conserves 3 miles of the island's length and 10 percent of the island's West End view shed, providing a place to benefit wildlife and people."
Coastal Heritage Preserve is located near the midpoint of the 32-mile-long island, along West Galveston Bay near the intersection of Settegast and 11-Mile roads. The Anchor Bay property is north and east of the Spanish Grant subdivision.
Since 2009 the Galveston-based non-profit has acquired 600 acres of adjoining parcels for conservation with funding from the federal, state, local organizations and individuals. Once targeted for residential development, the wetland, coastal prairie and salt marsh habitats will be preserved for future generations.
Artist Boat's goal is to add the remainder of the Anchor Bay property, in cooperation with the landowner, once funding is obtained.
"The funding for this first acquisition is an important step forward and leads the way for others to invest in protecting wetlands, marshes and coastal prairies on the Anchor Bay tract and the remainder of the Marquette tracts.
"Of course, it wouldn't be possible without the ongoing support of our key partners – the landowners, Texas Parks and Wildlife Department, the Texas General Land Office, and Texas Commission on Environmental Quality Galveston Bay Estuary Program, as well as numerous other federal, state and local supporters who share our vision," Klay said.
Artist Boat is striving to preserve and restore 1,400 contiguous acres from beach to bay, growing the Coastal Heritage Preserve to the scale of Galveston Island State Park, with just over 2,000 acres. Through kayaking and other programs at the preserve and other locations, Artist Boat promotes awareness and preservation of coastal habitats and the marine environment through science and art.
U.S. Fish and Wildlife Service awarded National Coastal Wetlands Conservation grants to 20 programs in 10 coastal states. Funded in part through taxes paid on equipment and fuel purchases by recreational anglers and boaters, the grant program generates billions of dollars to benefit communities in the vicinity of wetlands restoration projects, according to the U.S. Fish and Wildlife Service.