American Canoe Association (ACA) Level 2 Kayak Instructor Development Workshop (IDW) will be held in Galveston, Texas March 14-17, 2019.
The IDW is designed to teach participants how to instruct others on proper paddling techniques and perform rescues. Following successful completion of the course, participants will have professional kayak training and be certified instructors with the American Canoe Association.
Learn to:
Perform paddling skills consistently with demonstration quality
Demonstrate effective teaching skills
Demonstrate technical knowledge of paddlesport
Demonstrate appropriate safety & rescue ability
Demonstrate effective group / course management and positive interpersonal skills
For more information or to sign up, call Amanda the Artist Boat office at (409) 770-0722.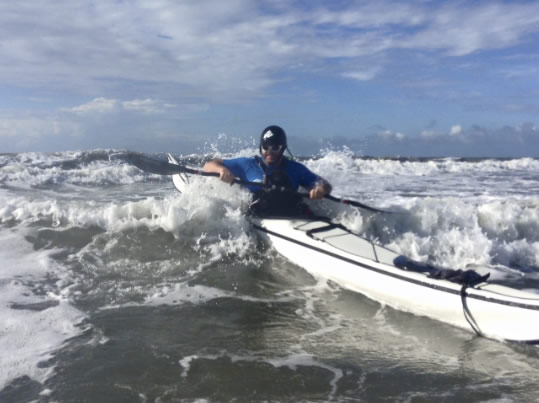 Meet Jeff Atkins, American Canoe Association Instructor
Jeff is a 26 year veteran Park Ranger. He loves coaching and leading trips. As an Instructor for the NC Outward Bound School, he leads expeditions around several parts of the USA. Jeff also holds several certifications including Wilderness First Responder, Leave No Trace Master Educator, and a Coastal Master Naturalist for SC. Paddlesports is his passion and he loves to spread the "infectious" recreation activity to others. Jeff believes in having fun, learning, and helping others to expand their confidence and skills by having fun while learning. "There is nothing like the feeling of seeing a person smile because they just did something they didn't think they could do".