Fall Eco-Art Camps
Art and science integration to inspire and educate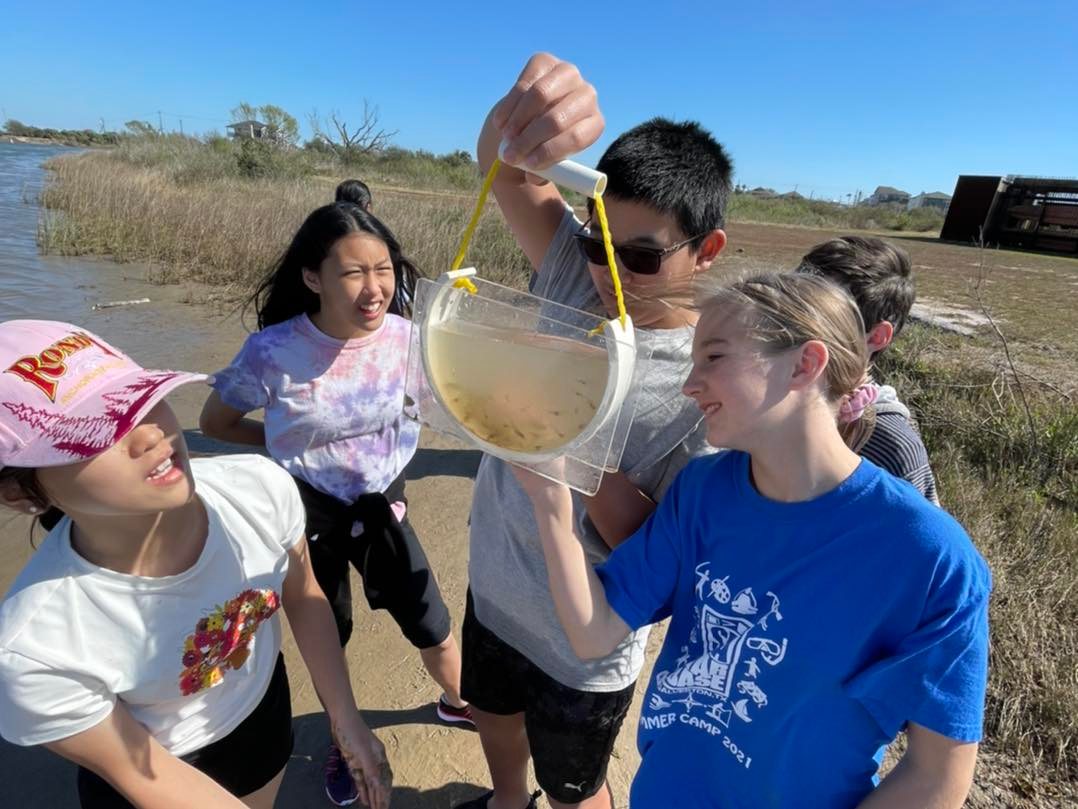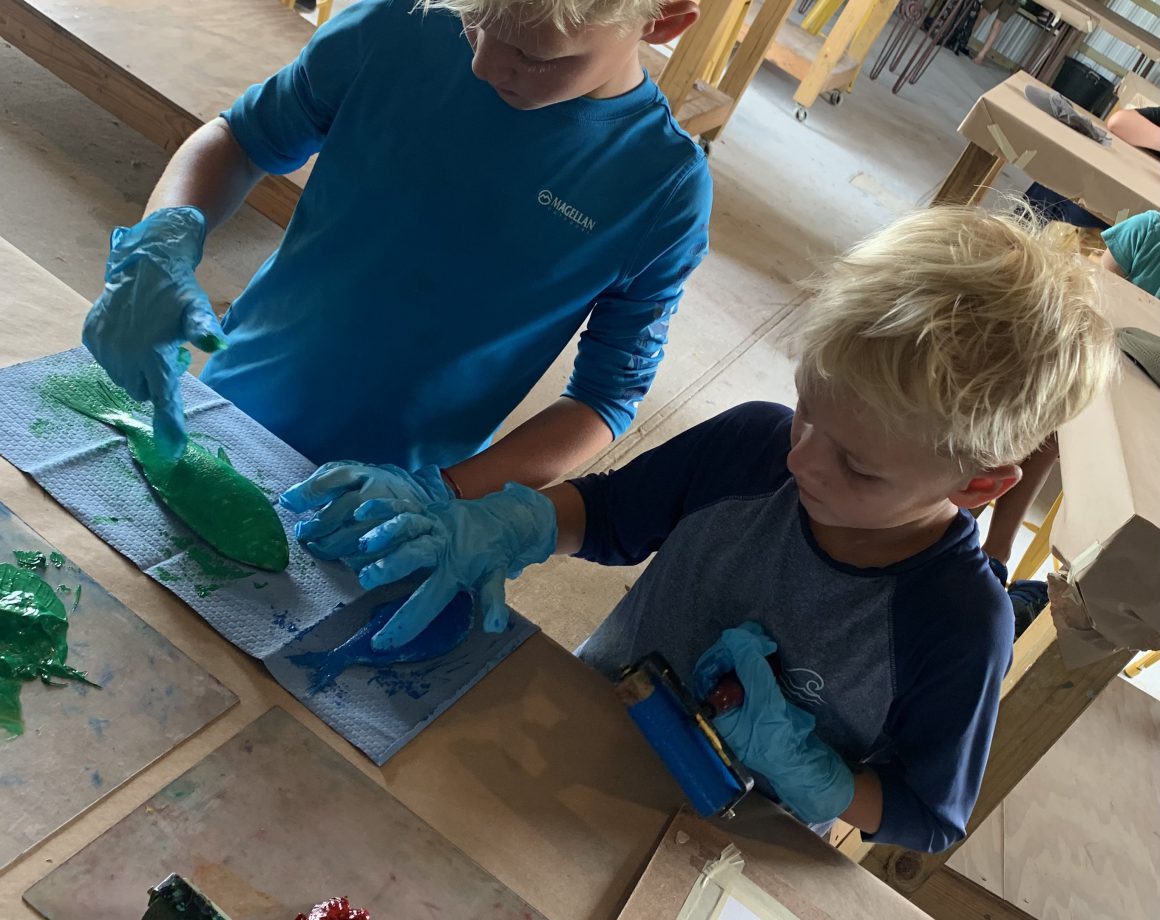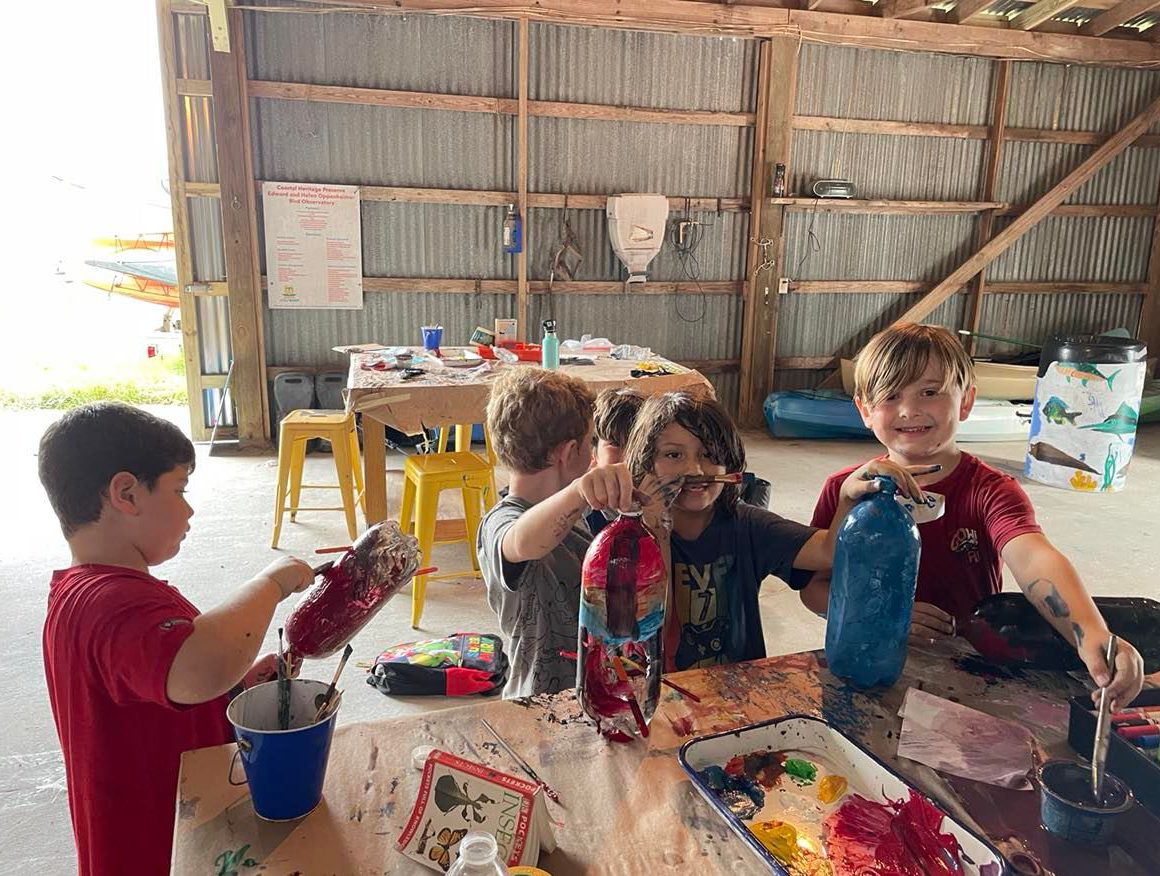 Come Explore, Create, and Observe with Artist Boat's Eco-Art Camp!
About:
Art meets science in Artist Boat's 2022 Fall day camp sessions! Campers will experience true science and art enrichment with the creation of Eco-Art and exploration of Artist Boat's Coastal Heritage Preserve. Each camper will create high quality art projects and explore like a young naturalist. Each day is a different theme. Come for one or come for all!
What to Bring
Be prepared to spend all day outside!
We will be spending all 7 hours of camp in a non-climate controlled barn and outside. Please have your camper dressed appropriately for the weather.
What to bring:
Show up wearing shoes for walking outside. NO Flip flops, Crocs, or Rainboots!
Bring at least 64 oz. of drinking water, lunch, and snacks, NO sodas
Signed waiver
Health & Safety
Your Health and Safety
Artist Boat's number one priority is the safety of all guests. Artist Boat is committed to following the recommendations from recognized health authorities, including the Centers for Disease Control and Prevention (CDC) and the World Health Organization (WHO).
As we open up, Artist Boat's educators continue to take extra precautions during the current global pandemic. We have implemented special measures to keep everyone safe during and after your activity.
Safety Protocols
Stringent Cleaning – All equipment is disinfected thoroughly between guests, and hand sanitizers are available. Masks are required when indoors and encouraged when close to others while outdoors. If you do not have one, we can provide one.
Physical Distancing – We request that everyone maintain 6 feet of physical distance between other guests and Artist Boat's Tour Guides.
Wellness Checks – Employees are checked daily to ensure that they are healthy and symptom -free. If you are anyone in your group is experiencing symptoms, we will work with you to cancel or reschedule your tour.

Please call us with any questions or concerns (409) 632-0388.
Registration Now Open!
Fall Eco-Art Camp 2022
Space is Limited to 12 Students!
Fall Eco-Art Camp Dates:
9:00 am – 4:00 pm Daily
Monday, November 21st               Big Birding Adventure
We'll provide the binoculars. There is no shortage of birds to see here and participants will explore and paint like John James Audubon. Students will bring home a bird portrait painting and a bird house.
Tuesday, November 22nd             Wacky Wetlands
Do you like to play in the mud? Join us for an exciting day of exploring the creatures and features of coastal wetlands. Students will get to cast animal tracks and make their own clay tile casting.
Wednesday, November 23rd         Party on the Prairie
Celebrate the new year with a party on the prairie! Students will get to explore our Coastal Heritage Preserve, make a landscape painting, and bake their own personal pizza. realestate.info
More details
Due to the nature of Artist Boat's camp curriculum, the current Eco-Art Camps are open to students ages 5-10 years.  Each camp session is limited to 12 campers.
Price: $80 for a one-day session.
Registration required. Click any registration button to sign up.