Fall Eco-Art Camps
Art and science integration to inspire and educate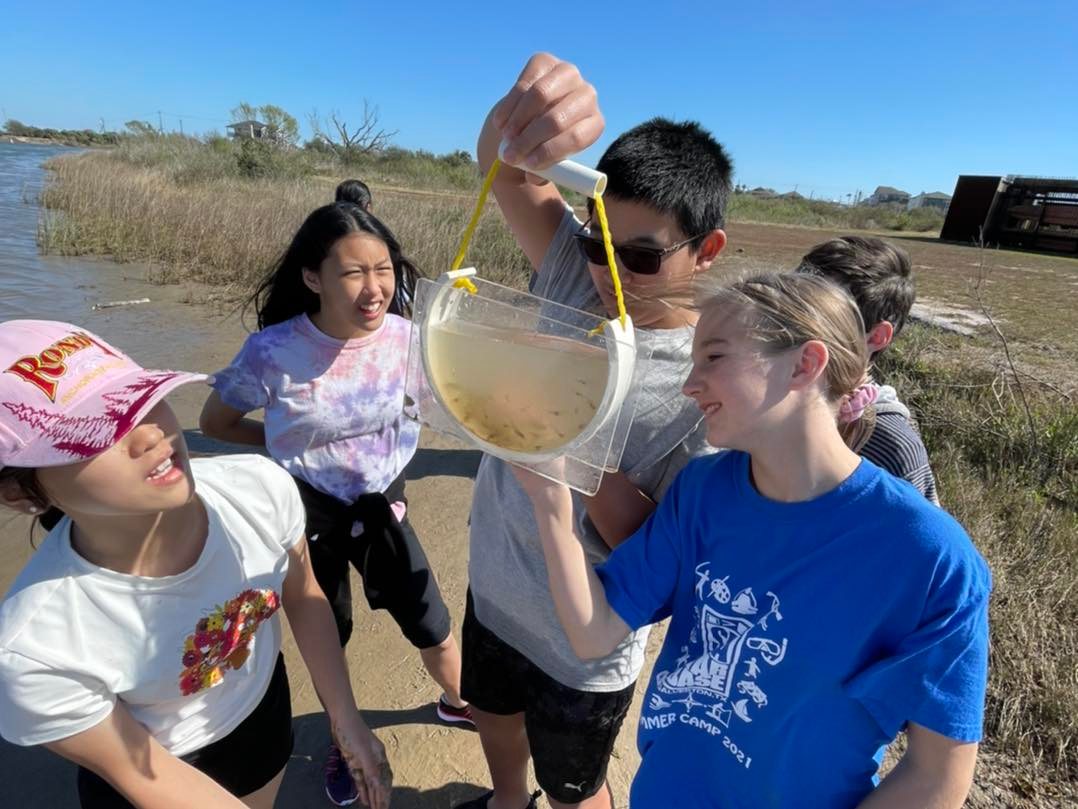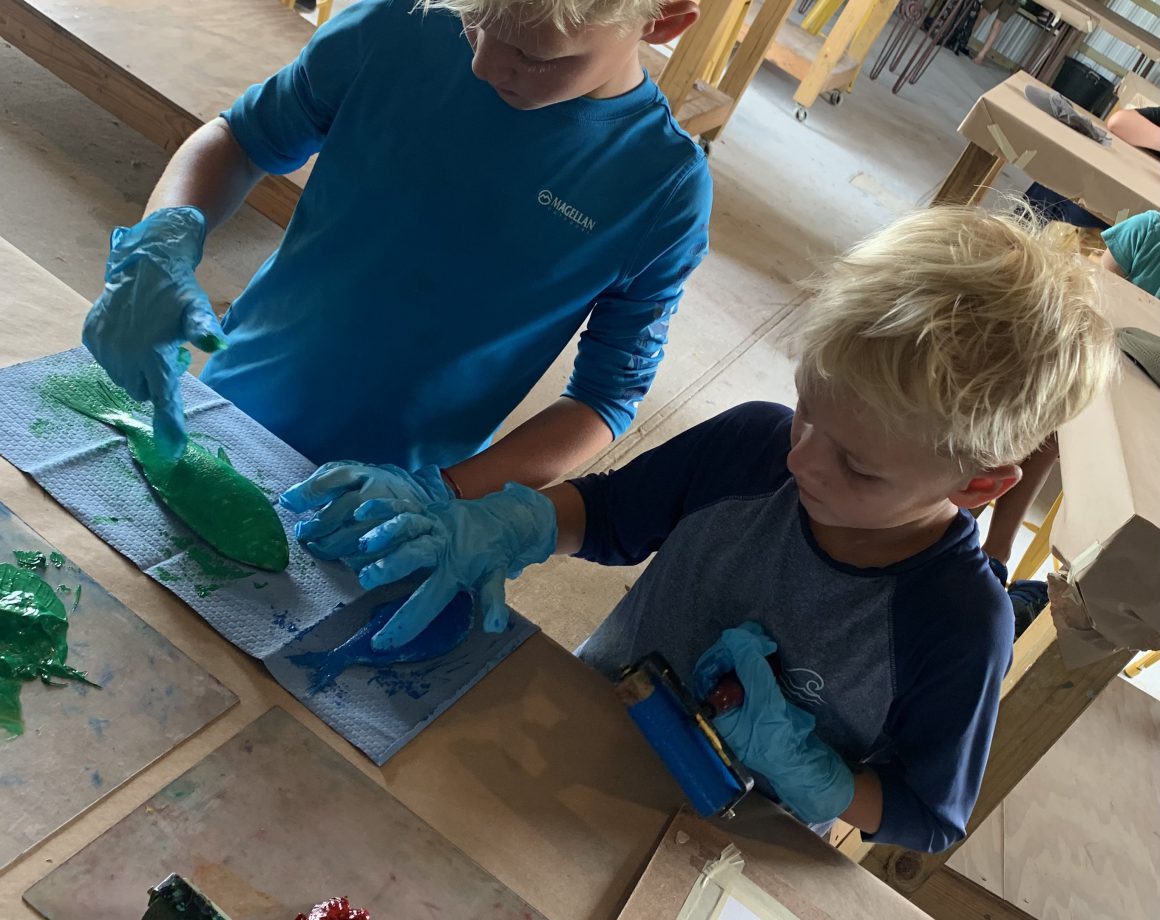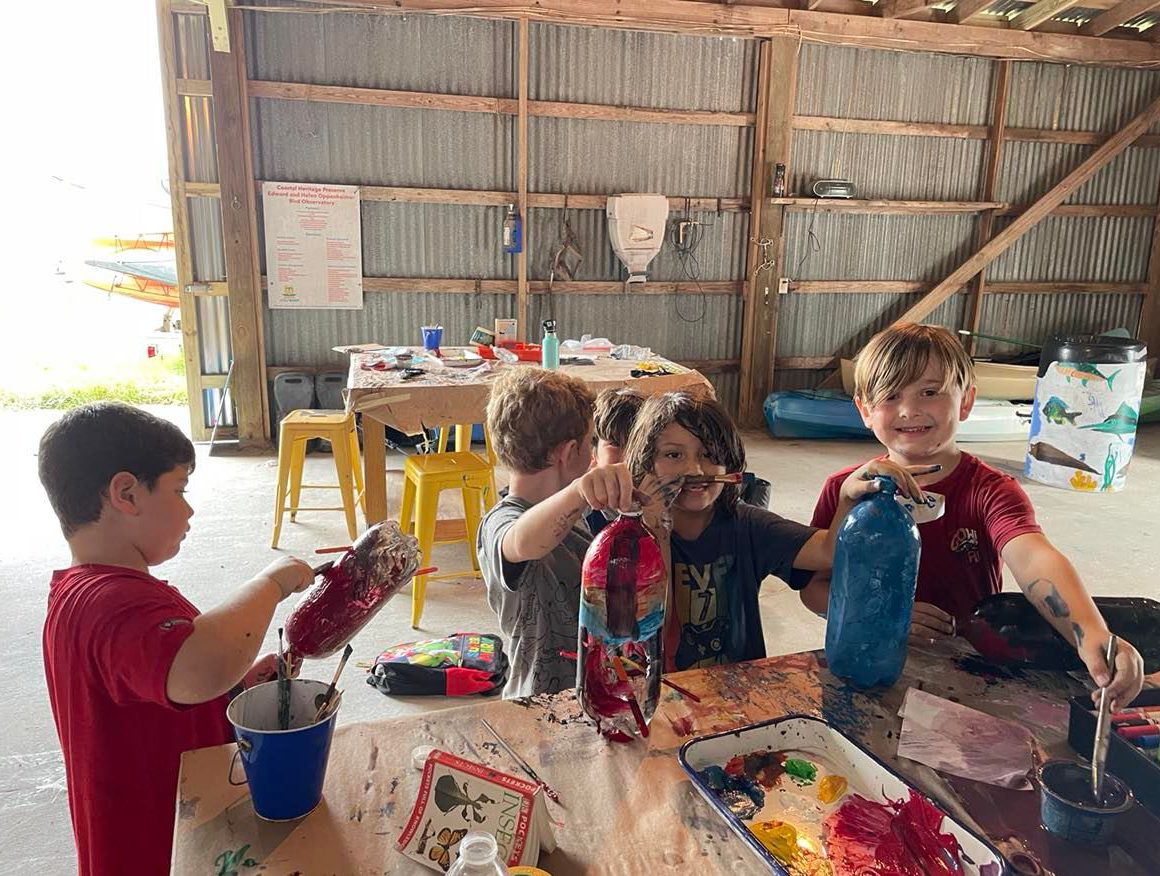 Come Explore, Create, and Observe with Artist Boat's Eco-Art Camp!
About:
Art meets science in Artist Boat's Fall day camp sessions! Campers will experience true science and art enrichment with the creation of Eco-Art and exploration of Artist Boat's Coastal Heritage Preserve. Each camper will create high quality art projects and explore like a young naturalist. Each day is a different theme. Come for one or come for all!
What to Bring
Be prepared to spend all day outside!
We will be spending all 7 hours of camp in a non-climate controlled barn and outside. Please have your camper dressed appropriately for the weather.
What to bring:
Show up wearing shoes for walking outside. NO Flip flops, Crocs, or Rainboots!
Bring at least 64 oz. of drinking water, lunch, and snacks, NO sodas
Signed waiver
Registration Now Open!
Fall Eco-Art Camp 2023
Space is Limited to 12 Students!
9:00 am – 4:00 pm Daily
Fun Fishing Adventure
Monday, November 20th
Spend the day fishing with us! Campers will learn different fishing techniques like how to seine, throw a cast net, and go crabbing! Campers will also create unique fish art pieces!
Flowers and Feathers
Tuesday, November 21st
There is no shortage of birds and beautiful flowers to see at the Coastal Heritage Preserve! Campers will explore and paint like John James Audubon. Campers will learn all about the wildlife from the soil to the sky, while creating projects of their own!
Gulf of Mexico Mania
Wednesday, November 22nd
There are so many fun creatures to learn about that live in the Gulf of Mexico. Sharks, whales, jellyfish, turtles, and so much more! Campers will bring home a painted portrait of a native species.
More details
Due to the nature of Artist Boat's camp curriculum, the current Eco-Art Camps are open to students ages 5-10 years.  Each camp session is limited to 12 campers.
Price: $80 for a one-day session.
Registration required. Click any registration button to sign up.