Be One in a Million & save the wilds of Galveston

We are asking YOU and 1 million people to give $10 to protect and preserve 1,400 acres of wild lands on West Galveston Island
Help Artist Boat raise $10 million dollars in the next two years to protect and finish the purchase of 1,400 acres of precious wetlands and endangered coastal prairies on the Texas coast. YOU can help finish this effort and Be One In A Million. YOU can help the Coastal Heritage Preserve grow again and save the homes of wildlife.
We are over halfway to our goal! We can't Slow Down Now!

We have saved 898 acres to date and are working on our next acquisition of 140 acres. The Anchor Bay Peninsula will be developed into 52 houses, displacing 697 species of wildlife if we don't raise the money to complete the purchase for permanent protection by February 2024. Every ten dollars YOU give leverages $10 in Conservation Grants.
We are at risk of losing the Anchor Bay Peninsula – YOU can help now
This acquisition creates a contiguous living shoreline for the Coastal Heritage Preserve. Losing the Anchor Bay Peninsula destroys the viewshed and the ecosystem we, and many of you, have protected. YOU CAN HELP stop a development from being the middle of the Coastal Heritage Preserve. Artist Boat has raised $2.6 million to save Anchor Bay and there are 8 months left to raise the remaining $3.9 million. Every $10 you give provides matching dollars for grant applications and motivating other donors!
Will YOU Be One in a Million and give $10 to save this land? Will you make a difference for our wildlands?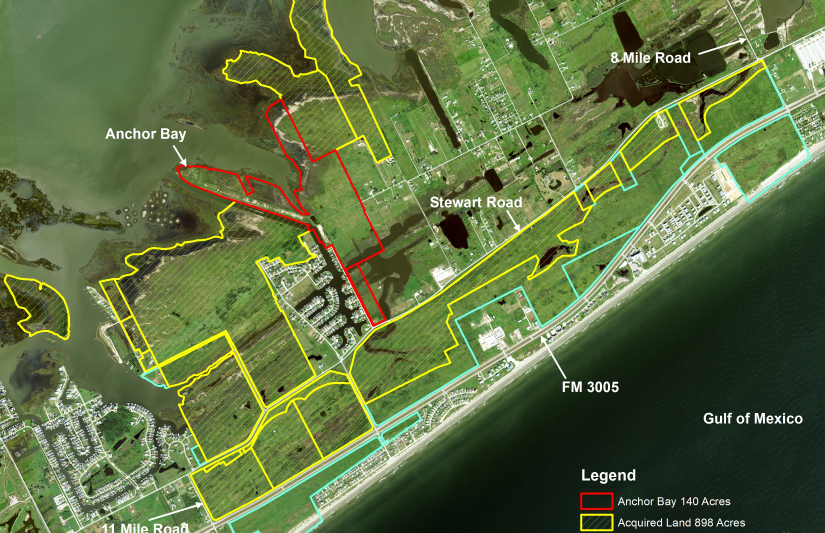 Learn more about the Be One in a Million initiative from the founder of Artist Boat
Meet people like you who have become one in a million
It's easy for you to get involved

Donate $10


Create a team
Create your own #BeOneInAMillion fundraising team

Invite a friend
Challenge a friend to #BeOneInAMillion with you
Donate by Mail
Donations by mail are welcome and may be sent directly to Artist Boat headquarters.
Please make checks payable to Artist Boat with "One In A Million" in the memo field.
Check donations are recommended for large donations as they are not subject to processing fees.
Artist Boat
13330 Settegast Road
Galveston, Texas 77554