Public Adventure Guidelines
Book Your Eco-Art Kayak Adventure Today
3 Simple Steps to Register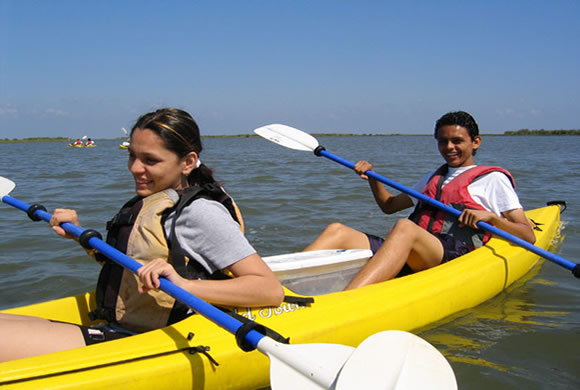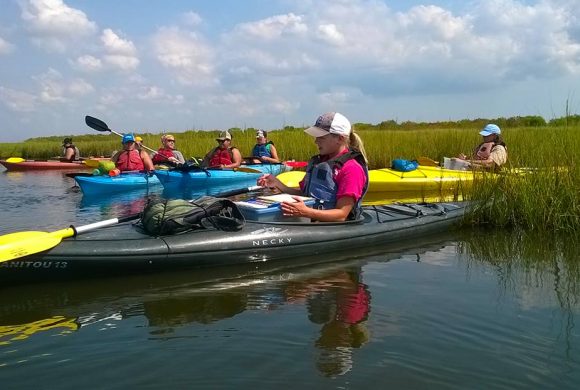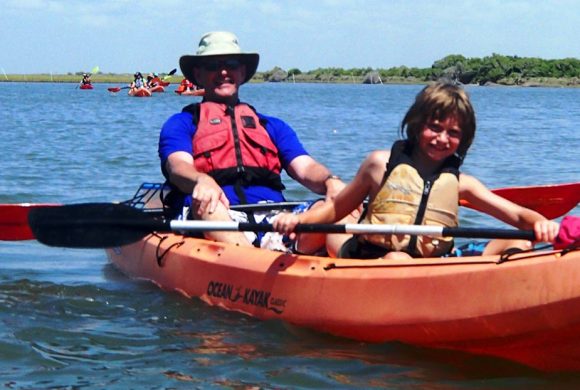 Step 1: Read Adventure Guidelines
Please Read All Public Adventure Rules and Policies Before Continuing.
Registration Requirements
If you are late for an adventure or do not cancel at least 24 hours in advance, you forfeit your adventure. There are no refunds.
Registration closes at midnight the day before a scheduled adventure.
Payment is required at time of booking.
Address and cell phone are required for your booking contact.
Pregnant women may not participate in a kayak adventure.
Age Policy
Children must be at least 7 years old to participate in a 3-4 hour adventure, and 5 years old to participate in a 2 hour adventure.
If children are under 50 pounds you must provide a Coast Guard Certified Personal Flotation Device.
Adults with young children should expect to do all of the paddling.
An adult from the same party is required in the kayak with each child under 13 years of age.
Children 16 years or older may attend without an adult present as long as a parent or guardian signs the waiver and medical release.
Arrival Policy
Check-in begins 15 minutes prior to the time of the adventure.
Instruction begins at the time indicated on your itinerary, and is required to participate in the adventure.
If you arrive late and miss the instruction session it is considered a late cancellation and no reschedule is permitted. There are no refunds.
Reschedule Policy
There is a $7.50 processing fee for reschedules. Reschedules must be done at least 24 hours in advance of check-in time.
Cancellation Policy
Early Cancellation – Call our office at least 24 hours in advance of check-in time. You may choose to reschedule or get a refund. In either case their is a $7.50 processing fee.
Late Cancellation – If you cancel within 24 hours of the adventure you will forfeit the refund and there is no raincheck. In consideration of our other customers we do not wait on you if you are late, and it is considered a late cancellation.
If We Cancel – We kayak rain or shine. It is a rare occurrence to cancel, but we will not cancel in unsafe conditions. Adventures will be cancelled at the kayak site ONLY at the time of check-in as weather may be inclement at one site but not another. In this case, rain checks are issued and are valid forever. There are no refunds.
Step 2: Pick Your Adventure
You can choose your Eco-Art Public Kayak Adventure from our public calendar. Three and four hour adventures include a plein-air watercolor art experience. Two hour adventures do not include art.
View Upcoming Dates and Destinations >>>
If have already chosen an adventure, continue to Step 3. You can also view a list of adventures on the registration site, in which case continue to Step 3.
Step 3: Register Online
Frequently Asked Questions
See if we can answer your question below
Will we be using single or tandem kayaks?
You will be using tandem kayaks in almost all cases. Due to the set up of our kayak fleets you may not request a single kayak.
Do you rent kayaks?
Artist Boat provides guided, interpretive Eco-Art Adventures by kayak. We do not rent kayaks for individual use.
Do we meet at the kayak location or the Artist Boat office?
All Eco-Art Adventures meet on location, at the site indicated in the itinerary you receive when you register.
How does my Island Pass Work?
If you purchased an Island Pass for your stay in Galveston, you will put the confirmation code in when you reach the payment section of the registration process. Island Pass is an option in the voucher dropdown section.
Will I get wet on the Kayak Adventure?
You will step into the water to get into your boat so at the least your feet will get wet. Other parts of your body may get wet depending on weather conditions.
How deep is the water?
In most instances we paddle through shallow marsh areas only a few feet deep. So of our locations include boat channels or bayous that are deeper. Tides and coastal flooding may have a slight impact on water depth.
How far do you paddle?
Most of our adventures follow an approximately 3-mile route. East End Lagoon is a shorter route, and some locations vary based on weather. Cypress Swamp is slightly longer than the typical 3-mile route.
Why do we include art on our adventures?
Each 3- and 4-hour Kayak Adventure includes instruction in plein-air watercolor techniques and participants create a painting in the marsh. Plein-air watercoloring enhances the overall experience and allows for a time of reflection to better take in the natural ecosystem you are exploring.
What forms of payment can you use to register for an adventure?
We accept Visa, MasterCard, Discover, and American Express.
Is alcohol permitted on the adventures?
Alcohol is NOT PERMITTED on Eco-Art Kayak Adventures.
Can I bring my dog with me on the adventure?
Due to the potential remoteness of locations and need for stability on the kayaks, pets are not permitted on adventures.
Can I fish on the adventure?
Eco-Art Kayak Adventures are guided group tours, so fishing on the adventures in NOT Permitted.